February 14th, 2016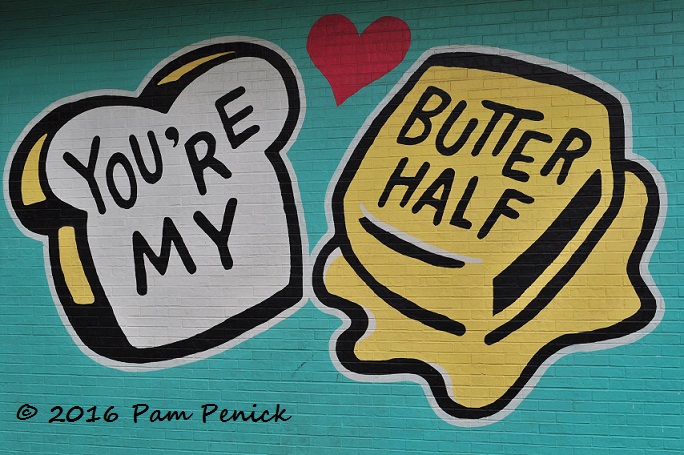 Today marks a decade of blogging here at Digging — a decade! I was a young stay-at-home mother (a former editor who left the workforce to raise her kids) obsessively making my second garden when I started this blog to connect with other passionate gardeners and record moments of beauty in my garden. It quickly evolved into a passion in its own right as I got serious about my writing and photography and made strong connections with other bloggers. Some of those have become deeply sustaining offline friendships as well.
Ten years after starting this blog, my kids are nearly grown, I'm on my third garden, and I have a wonderful second-act career as a garden writer — third act if you count a decade-long stint as a garden designer that began when I started my blog. Both of these opportunities arose directly from my daily practice as a blogger and gardener.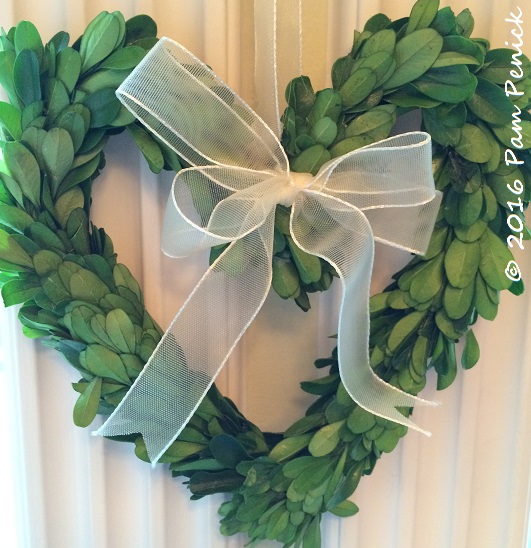 And the reason I'm still blogging after all these years is because of you, dear reader. Your interest, your comments, your passion for gardening and reading about it keep the blogging fire burning. So this valentine is for you. Thank you for being here.
If you've been along for the ride for 10 years, or even just a year or two, please leave a comment to say hi, especially if you're usually just a quiet reader. I'd really love to hear from you.
On anniversaries, it's fun to look back and remind yourself of where you've been, so I'm linking to my blogiversary posts from the past decade. Some of these feel like dinosaur-era posts! And some are very personal, like the first one.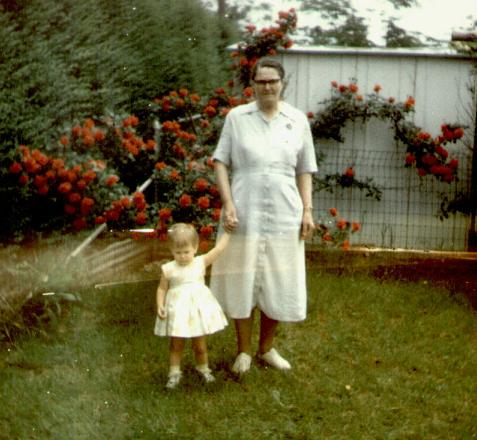 Year 1: In 2007 I mused about what makes a gardener, remembering my grandmother's influence.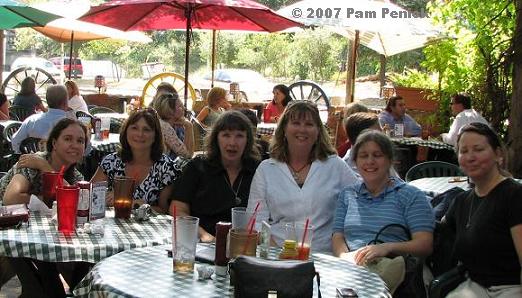 Year 2: In 2008 I was busy planning the first Garden Bloggers Fling (then called Garden Bloggers Spring Fling; "Fling" has stuck, even though nowadays it may be held in spring, summer, or fall), and I didn't find time to write a blogiversary post. But I did write a fun post about what it's like to live in Austin.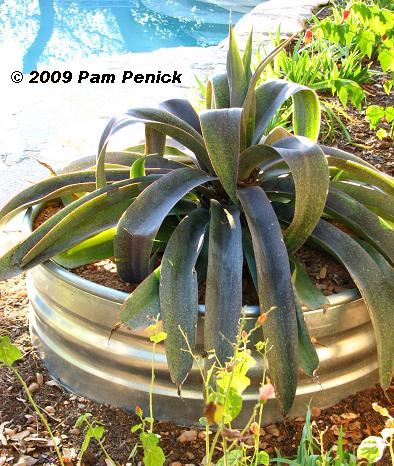 Year 3: In 2009 I'd changed houses and was starting a new garden. In my blogiversary post, I urged readers to start their own blogs and join "a continent-spanning virtual garden club."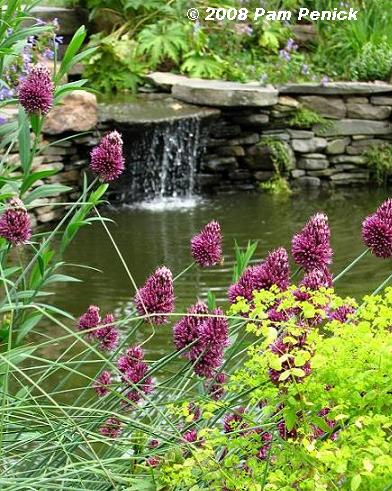 Year 4: In 2010 I marveled over the friendships that blogging had led to, and I offered a giveaway of photo notecards I'd made.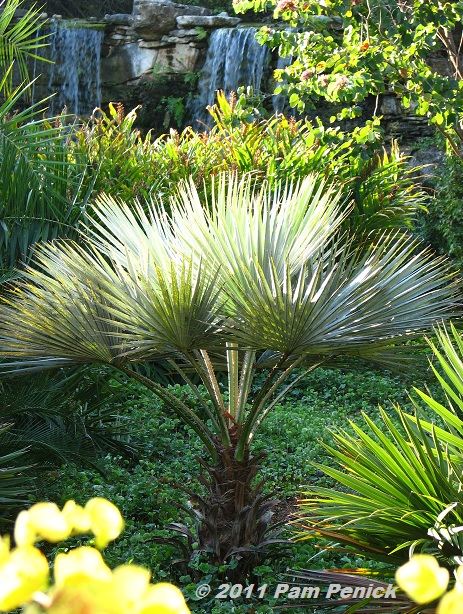 Year 5: In 2011 I kept it short and sweet, with a simple thank-you to my readers.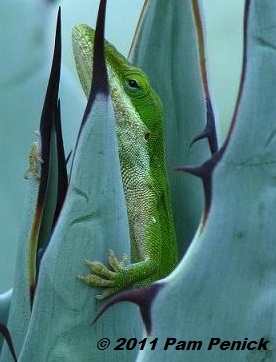 Year 6: In 2012 I was writing my first book. In my blogiversary post I noted the rise of Facebook, Pinterest, and other social media and wondered aloud what the future held for blogging, and whether blogs would "one day seem outdated and struggle for readership like so many gardening magazines and newspaper columns." Unlike Pins and Instagrams, blogs are long-form musings — and if you're still here reading this lengthy post, I can only hope there are lots more like you!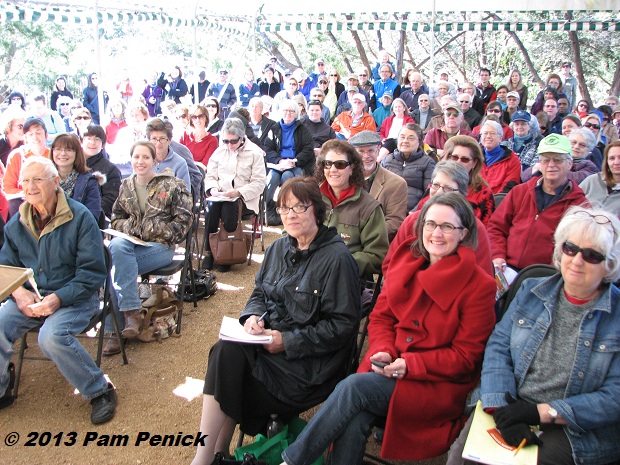 Year 7: In 2013 I'd just given my very first public talk and started selling my book Lawn Gone!, and I was running on adrenaline fumes. Looking back, this all seems very déjà vu, as I'm gearing up for another garden talk — same venue, The Natural Gardener — to promote my new book, The Water-Saving Garden.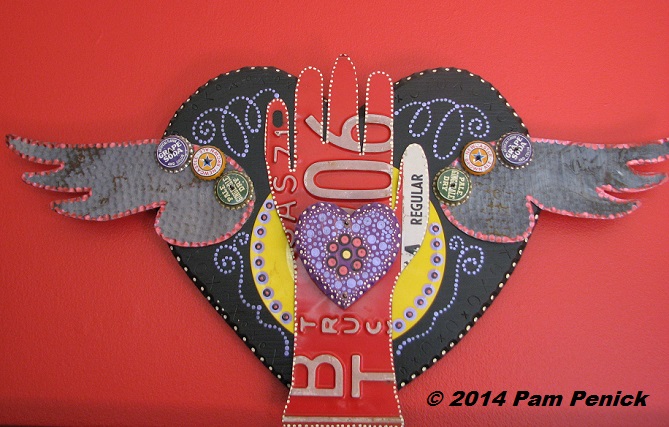 Year 8: In 2014 I was still wondering about the future of garden blogging and predicted more video blogs (vlogs) and single-photo "blogs" via Tumblr — or, as it turned out, Instagram.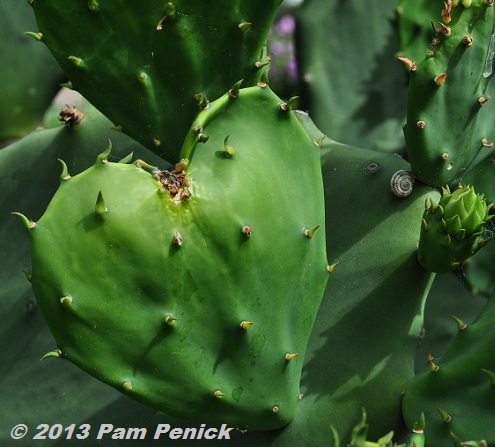 Year 9: In 2015, I looked back at the early days of blogging, when "[s]uddenly, anyone who had something to say about gardening could say it freely, instantly, with no need for an editor's approval. For those of us in regions perennially overlooked by gardening magazines and books — well, let's just say there was a void in need of filling." I added that blogging, for me, is about "sharing and making personal connections. It's a place of creativity and personal improvement. It's about commemorating the ordinary yet extraordinary daily life of a garden — which represents all gardens, really — and what it means to be the one digging in it."
Year 10: Today!
Enough of the retrospective. At the 10-year point, I'm still looking forward as a blogger, and I hope to spend more time with you here, celebrating gardening goodness and a passion for design, nature, and sustainable gardening. Here's to you, readers!
_______________________
Upcoming Events and News
Join me for my kick-off garden talk for my new book, The Water-Saving Garden, on February 27, at 10 am, at The Natural Gardener nursery in southwest Austin. My talk is called "Hold the Hose! How to Make Your Garden Water Thrifty and Beautiful," and it's free to the public. Afterward I'll have books available for purchase and will be glad to autograph one for you! Dress for the weather, as the talk will be held in the big tent outside.
Look for me on Instagram as pamdigging. See you there!
All material © 2006-2016 by Pam Penick for Digging. Unauthorized reproduction prohibited.