December 10, 2018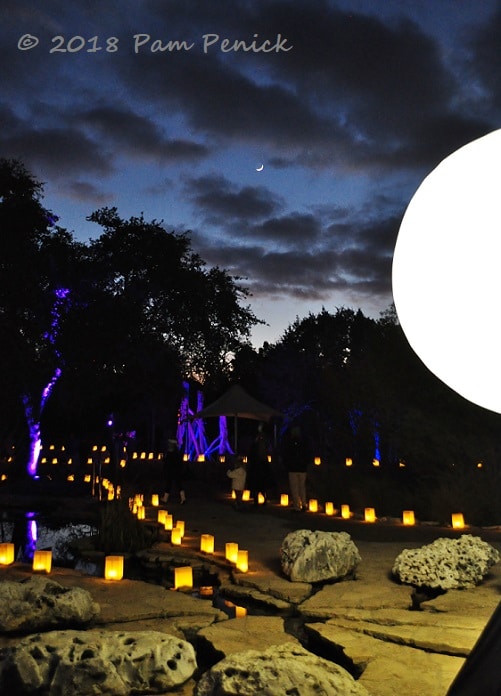 Under a fingernail sliver of moon, we strolled quiet garden paths illuminated with hundreds of glowing luminarias, ultraviolet uplighting on trees, and the occasional white moon light at the Lady Bird Johnson Wildflower Center last night.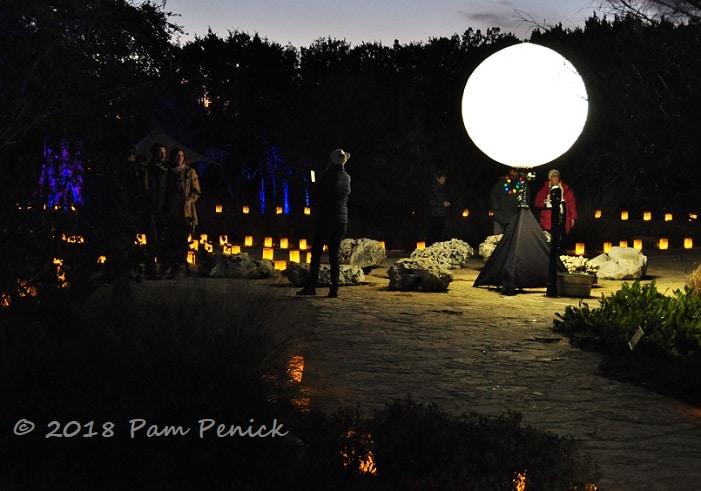 The annual holiday event runs for four nights, but following two nights of rain and one of windy cold, we expected all of Austin would turn out for last night's final show.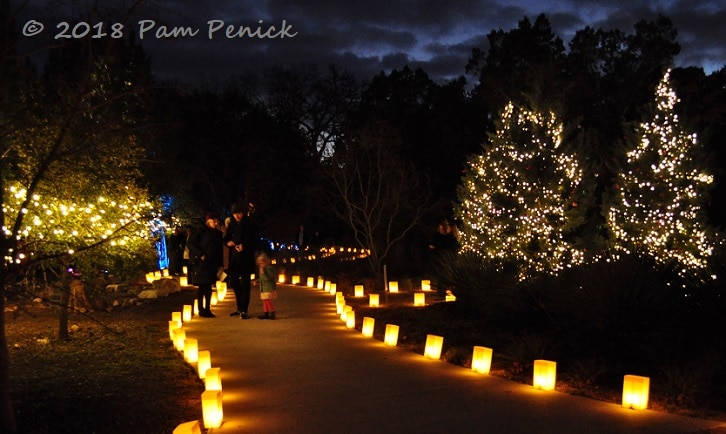 And they did. But the garden is large enough to hold lots of merrymakers, and it was a fine time.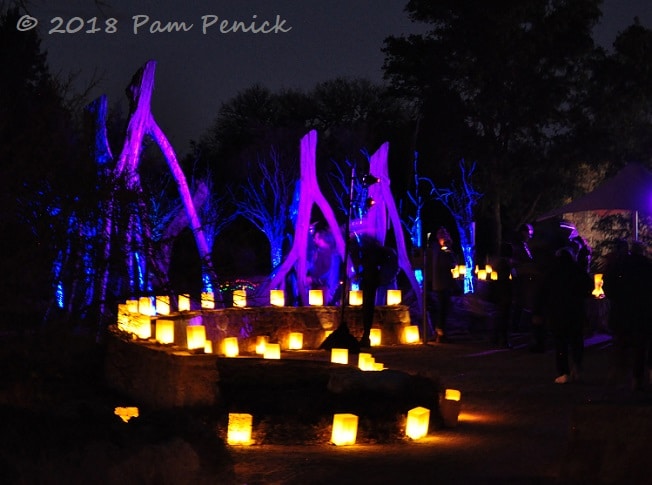 Even the walking tree stumps in the Family Garden were lit up for the occasion.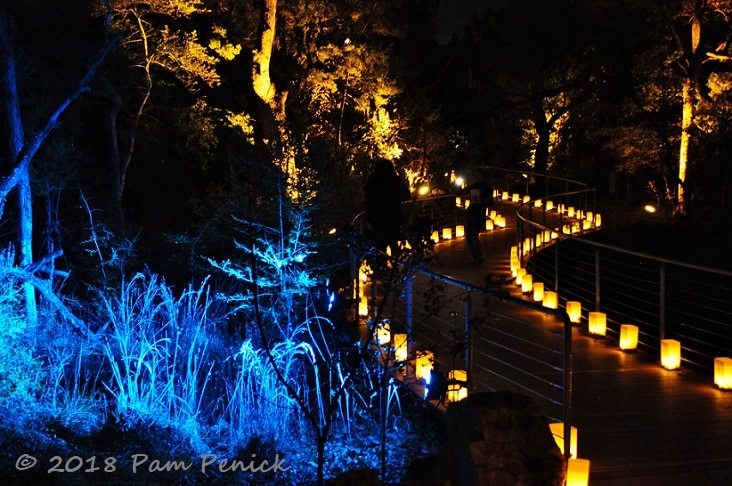 Blue lighting on the forest edge transformed grasses and small trees into an otherworldly vista.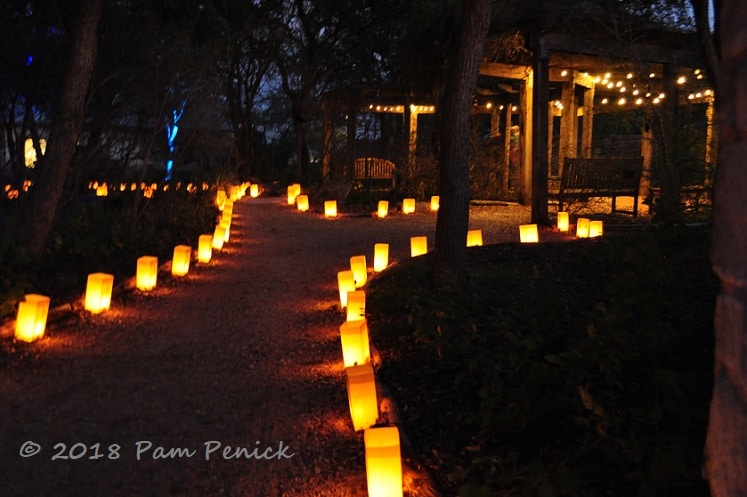 But winding paths lined with golden, glowing luminarias were the main attraction, adding Southwestern flair to the holiday scene.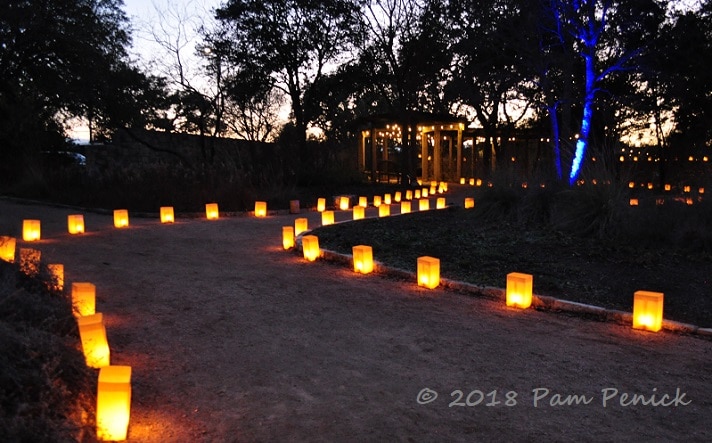 Who could resist exploring such a path?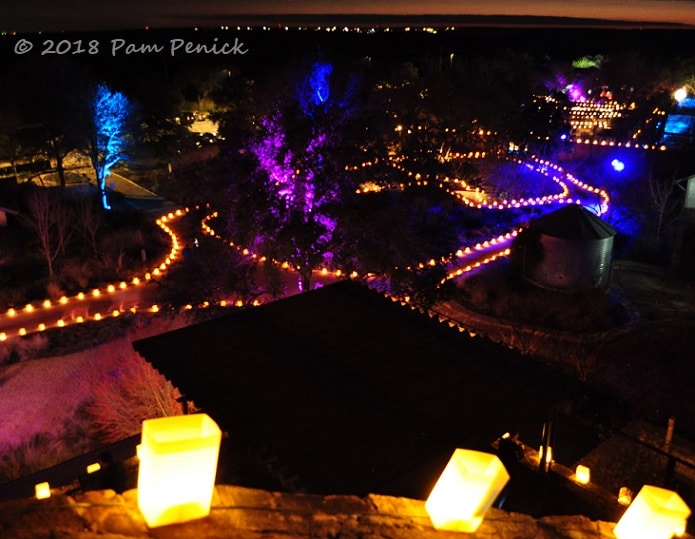 Climbing to the top of the observation tower, we looked out over a garden transformed by light.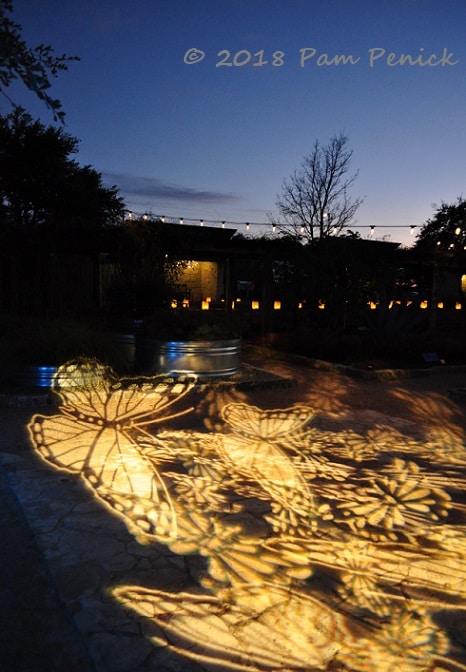 Larger-than-life monarchs appeared to skim across the ground in the open central garden.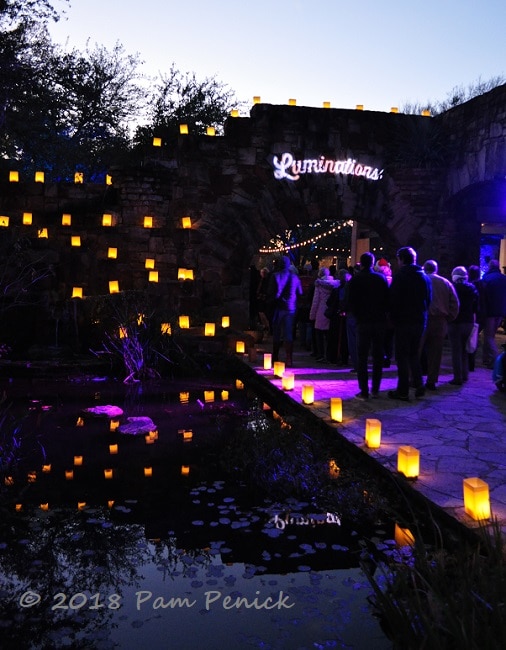 It was a lovely evening with lights, music, performances, and hot chocolate, and a festive kickoff to the holiday season!
I welcome your comments; please scroll to the end of this post to leave one. If you're reading this in a subscription email, click here to visit Digging and find the comment box at the end of each post.
_______________________
Digging Deeper: News and Upcoming Events
Join the mailing list for Garden Spark Talks! Inspired by the idea of house concerts, I'm hosting a series of garden talks by inspiring designers and authors out of my home. Talks are limited-attendance events and generally sell out within just a few days, so join the Garden Spark email list for early notifications. Simply click this link and ask to be added. I'll be announcing the 2019 schedule soon to email subscribers.
All material © 2006-2018 by Pam Penick for Digging. Unauthorized reproduction prohibited.
6 responses to "Moonstruck and aglow at Wildflower Center's Luminations"