July 22nd, 2010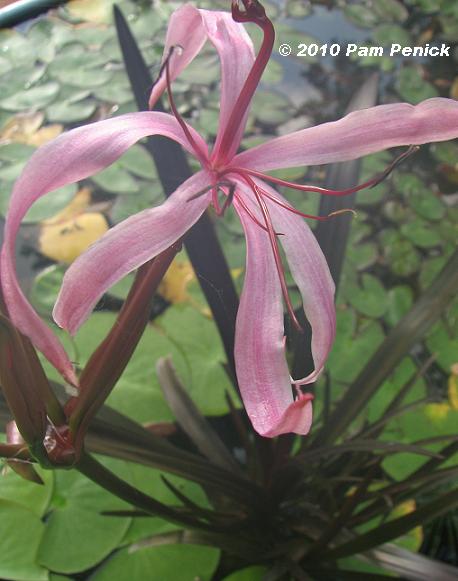 Surprise, surprise—my pond lily really does flower. I found this generically labeled bog plant last year at Hill Country Water Gardens and had to have it for those strappy, burgundy leaves. It never bloomed, but I loved the leaf color, so when it croaked during last winter's big freeze, I replaced it as soon as I could find one again.
What a pleasant surprise to see it blooming one humid morning. This flower lasted only a day, and then three others opened and closed, and now it's back to business as usual. Which is also pretty good.
Update: ID'd as a Crinum, either 'Sangria' or 'Splendens.'
All material © 2006-2010 by Pam Penick for Digging. Unauthorized reproduction prohibited.