May 5th, 2010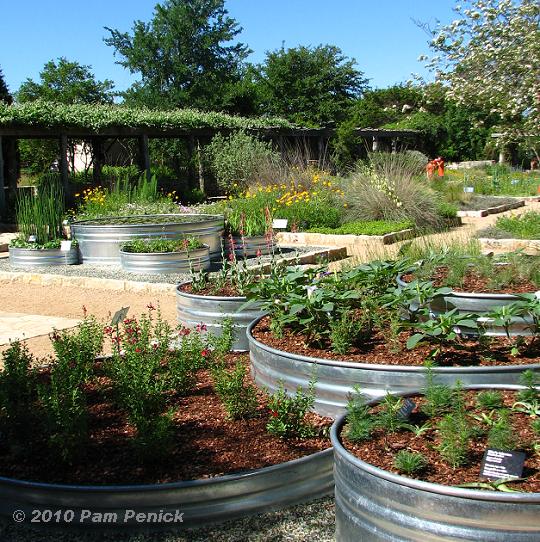 The Wildflower Center has redesigned part of its demonstration garden, and wowza—look at this! Stock tank mania!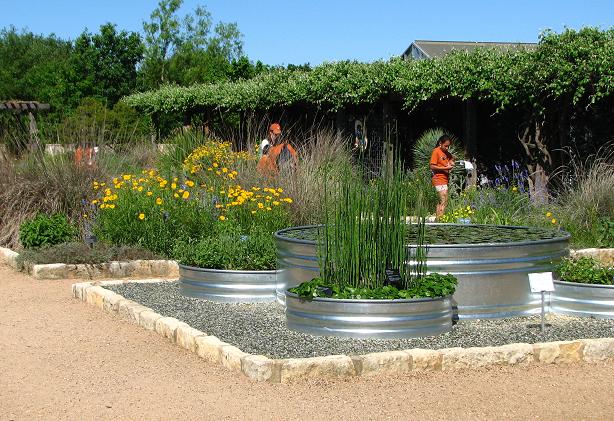 The first three beds are now devoted to stock-tank planters or stock-tank ponds.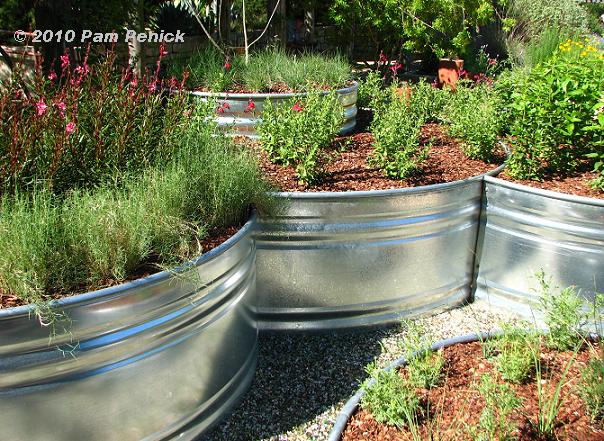 But there's a twist that I'd never seen before: some of the stock tanks have been cut so that one fits into another's curving side, and a few are stacked like a tiered wedding cake.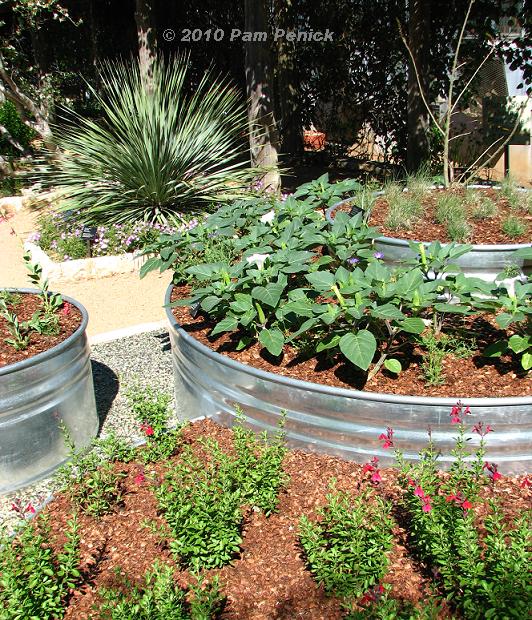 I couldn't take my eyes off it. This is taking stock-tank design to the next level.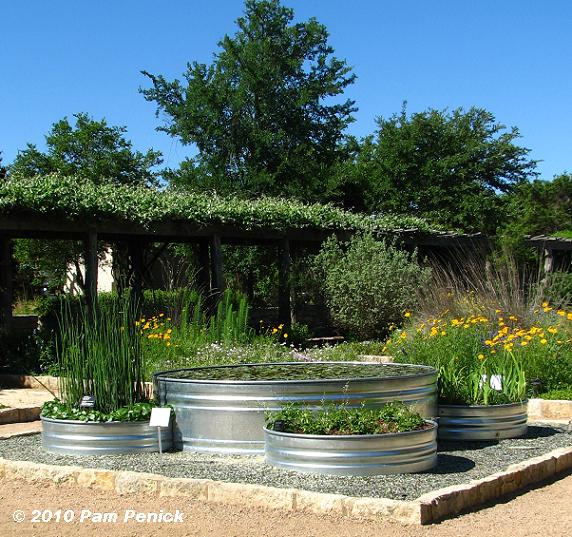 This connected series is a water garden: a large tank in the middle holds only water lilies, with four smaller tanks, cut to nest against the central tank, holding various bog plants.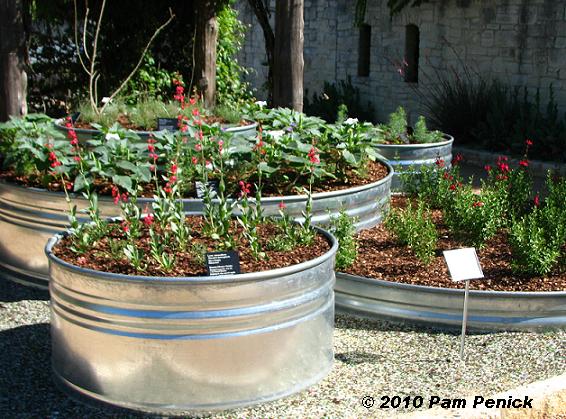 They must have spent a small fortune in stock tanks.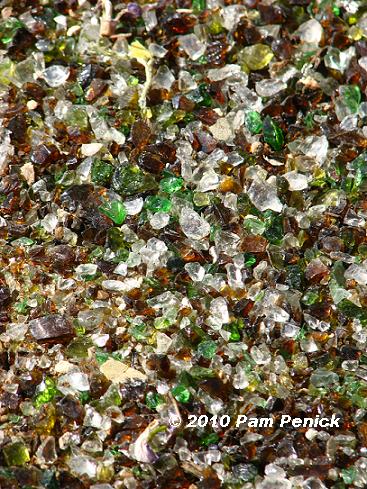 But the glass mulch was probably free from the City of Austin recycling center.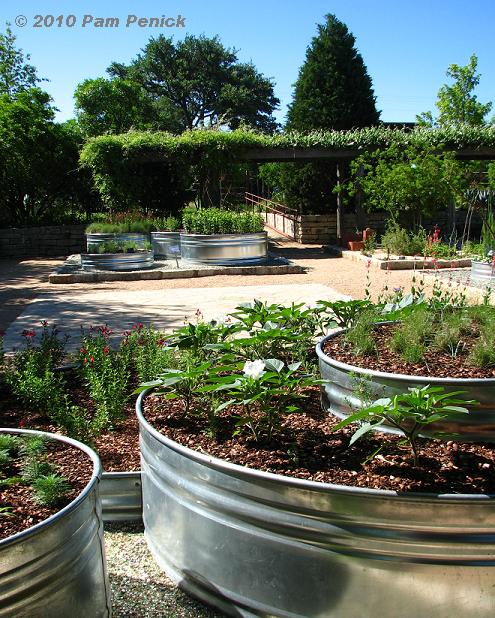 So what do you think? Is it too much or creative and fabulous?
In any case, it kind of puts my stock-tank obsession in perspective.
My thanks to Rock Rose for letting me know about the new stock-tank design at the Wildflower Center.
All material © 2006-2010 by Pam Penick for Digging. Unauthorized reproduction prohibited.