April 29th, 2010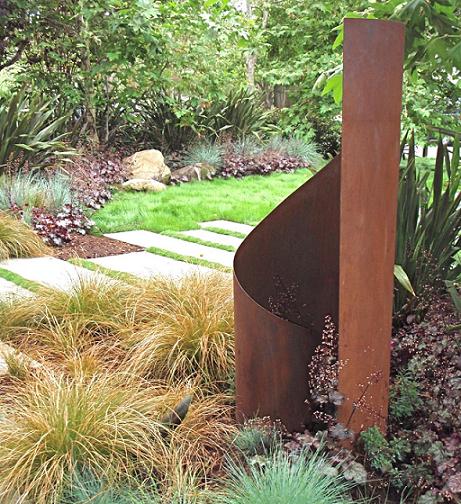 Taffy by TerraSculpture
When concrete donkeys and St. Francis of Assisi statues won't do (and no disrespect intended toward either; they have staying power!), TerraSculpture fills a stylistic void with a line of contemporary sculpture pieces that would look great in just about any kind of garden. Billed as accessible and affordable (prices range from $1,950 to $2,965) and individually hand-crafted, these steel sculptures are simply fantastic.
My favorite is Taffy, pictured at top. I could eat up that garden too.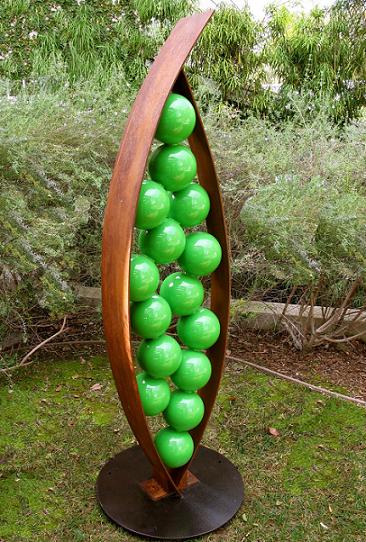 Snap by TerraSculpture
I would totally put Snap in a vegetable garden if I had one.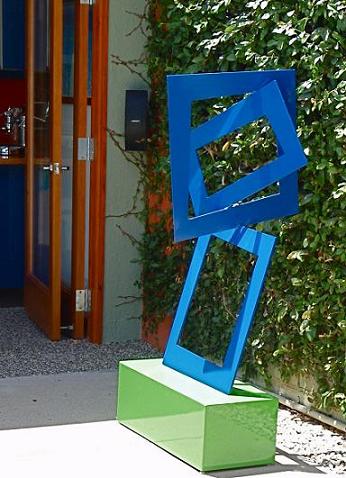 Closer by TerraSculpture
If you're in Los Angeles you can view their sculpture garden by appointment; otherwise you can check them out online; shipping is available.
Now I'm fantasizing about getting Taffy into my own garden. Can Santa carry something that big on his sleigh?
This post is not a paid endorsement. I just happen to like these pieces and wanted to share information about them.
All material © 2006-2010 by Pam Penick for Digging. Unauthorized reproduction prohibited.