February 23rd, 2010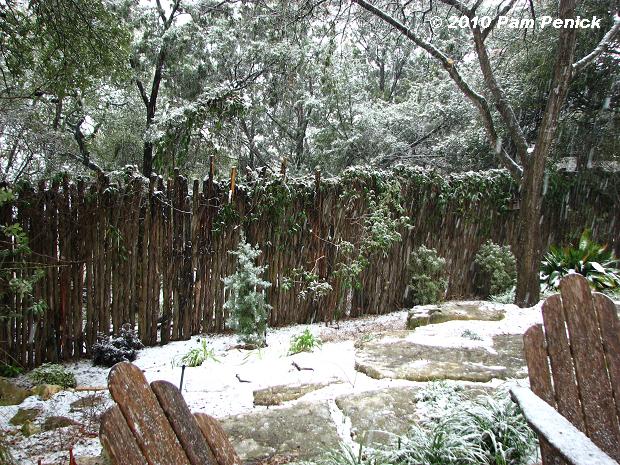 Fat, fluffy snowflakes have quieted the garden and outlined the trees.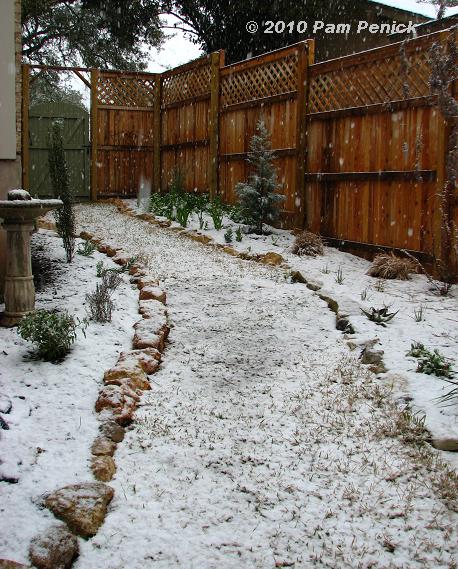 After our super hot summer, lengthy drought, and record cold temperatures over the past year, I don't know why this surprises me. But it does.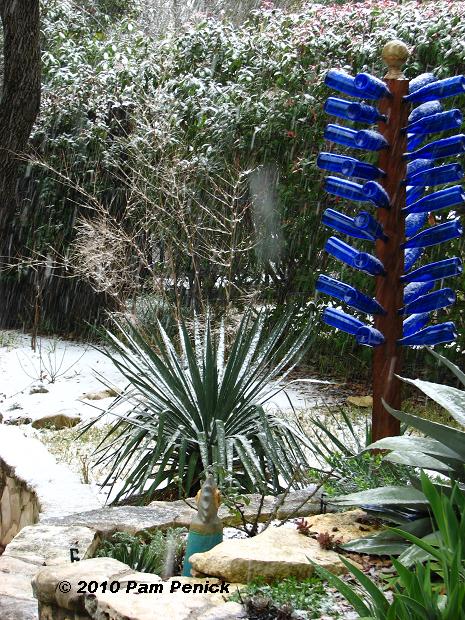 According to Mark Lisheron at Statesman.com, it has snowed in Austin on just six days in the past decade.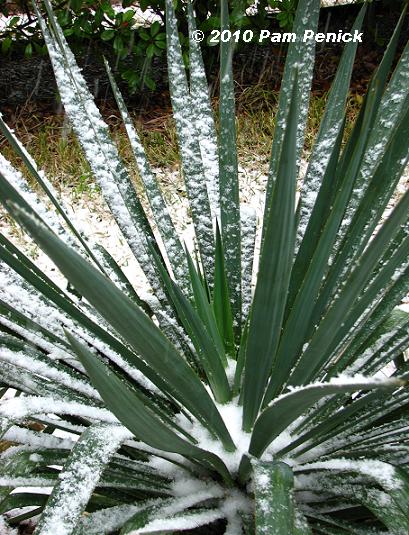 Today, make it seven.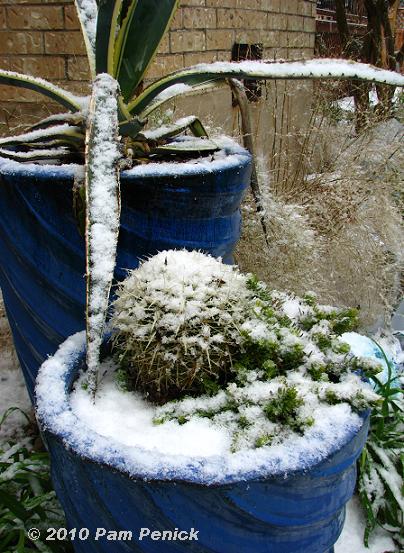 It's really beautiful, especially on the cacti and succulents.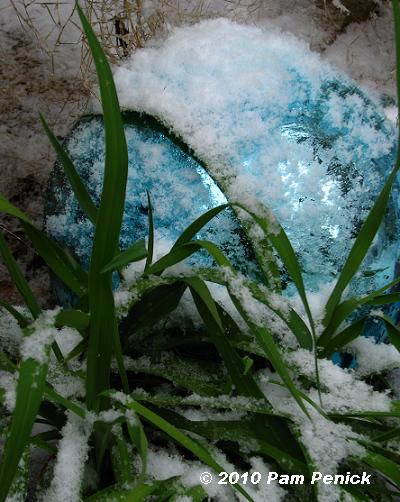 I'm not worried about the plants this time because everything tender has already been zapped by our earlier record cold, and it's not that cold today, only 34 F (1.1 C).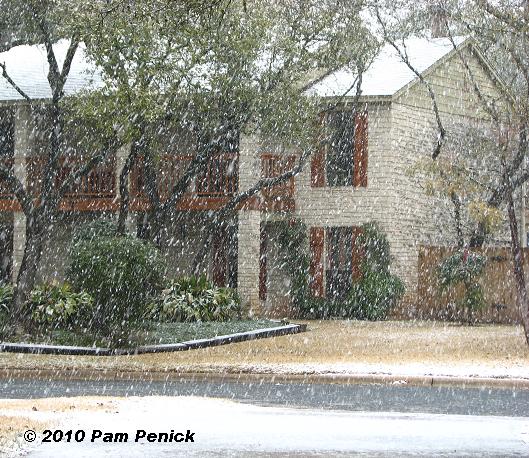 Looking across the street, you can see it's really coming down. I hope they'll dismiss school early so my kids can enjoy this rare sight.
Update: We ended up receiving 1.3 inches of snow in northwest Austin, the most accumulation since the Valentine's Day snow of 2004.
All material © 2006-2010 by Pam Penick for Digging. Unauthorized reproduction prohibited.