November 18th, 2010
Looking for garden books to add to your wish list for Christmas? Here are five I read this year and recommend for information and/or inspiration.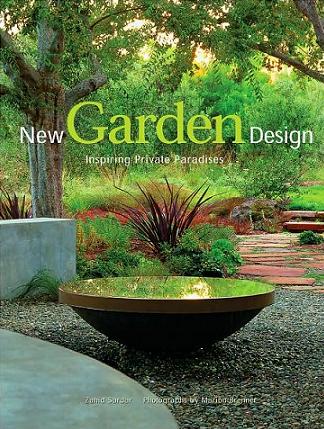 New Garden Design: Inspiring Private Paradises by Zahid Sardar, photographs by Marion Brenner (2008). This is a big, coffee-table sized gardening book, full of stunning images of mostly California gardens. It's a book to dream over, letting the photos inspire you and warm your heart on a cold winter's day. Perhaps the writing is good too. I don't know. I haven't been able to get past the photos.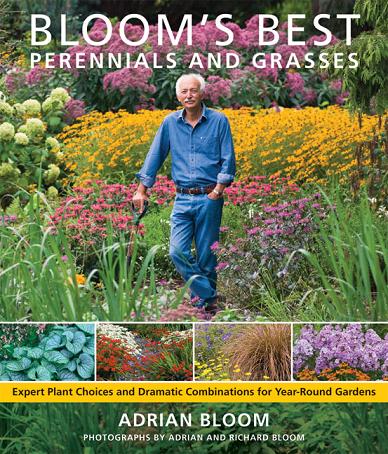 Bloom's Best Perennials and Grasses: Expert Plant Choices and Dramatic Combinations for Year-Round Gardens by Adrian Bloom, photographs by Adrian and Richard Bloom (2010). In one chapter Bloom recommends 12 high-performing perennials and grasses to demonstrate in various combinations. As is typical with many general-interest gardening books, his plant selections aren't necessarily good ones for Austin's hot climate and alkaline soil; of the 12, only one is commonly seen here—'Goldsturm' Rudbeckia, although it's true that with a little creativity, similar plants could be substituted for his picks. But the majority of the book is devoted to a directory of 400 recommended perennials and grasses, and central Texas gardeners will find more plants that will work for them here. Inspiring stuff for experienced gardeners; newbies in difficult gardening regions might be confused as to which plants will work well for them. Photos of beautiful combinations, including many from Bloom's own Foggy Bottom, in England, will send you running to the nursery.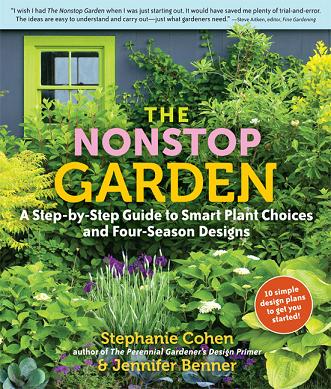 The Nonstop Garden: A Step-by-Step Guide to Smart Plant Choices and Four-Season Designs by Stephanie Cohen & Jennifer Benner (2010). Advising us to mix it up with a large plant palette and more diversity, the authors are preaching to the choir for most gardeners who pick up their book. I like their emphasis on adding woody plants—shrubs and trees—and annuals to the ever-popular perennial garden in order to reduce maintenance and create a garden that goes strong all year, even in winter. That's smart gardening.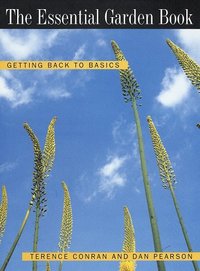 The Essential Garden Book: Getting Back to Basics by Terence Conran and Dan Pearson (1998). I bought this book after reading a recommendation by Oregon designers Buell Steelman and Rebecca Sams. A true garden design primer, this hefty, oversized paperback is jam-packed with information and illustrative photos. It's an excellent review and refresher for experienced gardeners and must-read material for newbies.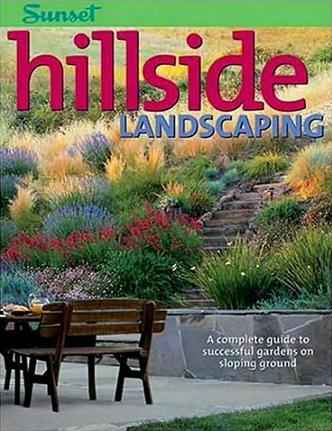 Sunset Hillside Landscaping: A Complete Guide to Successful Gardens on Sloping Ground by Hazel White and the editors of Sunset Books (2007). I perused this helpful and inspirational book for ideas before building the timber-and-gravel path in my hillside garden. Basic constructions techniques for hillsides are found here: controlling erosion and drainage, grading, making terraces and retaining walls, etc. Plenty of design ideas and illustrating photos make this well worth reading if you have grade changes in your garden.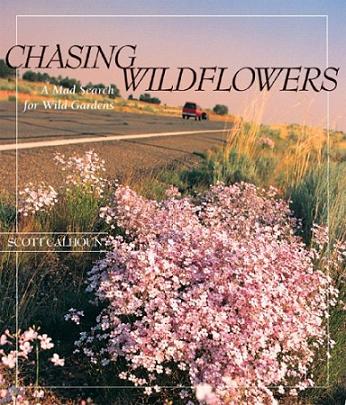 Chasing Wildflowers: A Mad Search for Wild Gardens by Arizona designer Scott Calhoun (2007). Having enjoyed Yard Full of Sun, Designer Plant Combinations, and The Hot Garden, I thought I knew what to expect with Chasing Wildflowers. But this one's different from Scott's other books—an impressionistic travelogue of his on-the-road adventures throughout the southwest, hunting for beautiful if fleeting displays of wildflowers. Central Texans will be pleased to note that one chapter is about a spring visit to Austin and the Hill Country while on the trail of the Texas bluebonnet.
Happy reading!
All material © 2006-2011 by Pam Penick for Digging. Unauthorized reproduction prohibited.