February 16th, 2016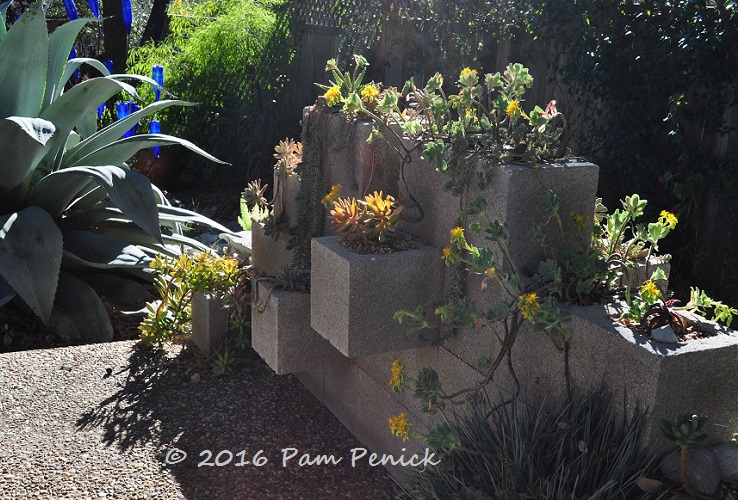 I have shrub trouble (shrubble?). No, this isn't a picture of it. This is my succulent wall, which is doing beautifully this mild, dry winter, and which simply glows in late afternoon light.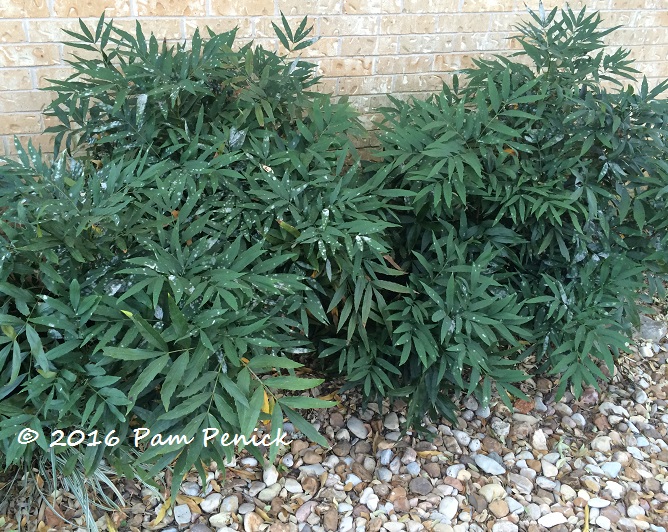 Here's the "shrubble." One of my favorite evergreens for shade and deer resistance, Chinese mahonia (Mahonia fortunei) has, for the second winter in a row, developed a bad case of powdery mildew. It looks as if a careless painter has splattered it with white paint.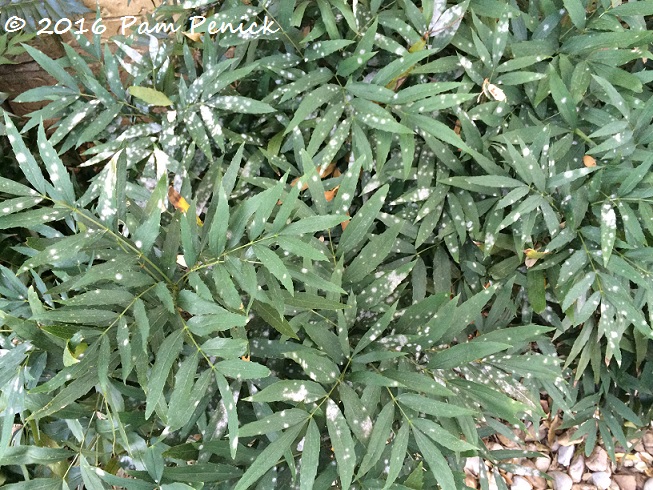 I'm generally laissez-faire about plant diseases and pests, and last winter when the leaves got all mildewy I did nothing and hoped for the best. And it worked — or seemed to. The problem cleared up by summer.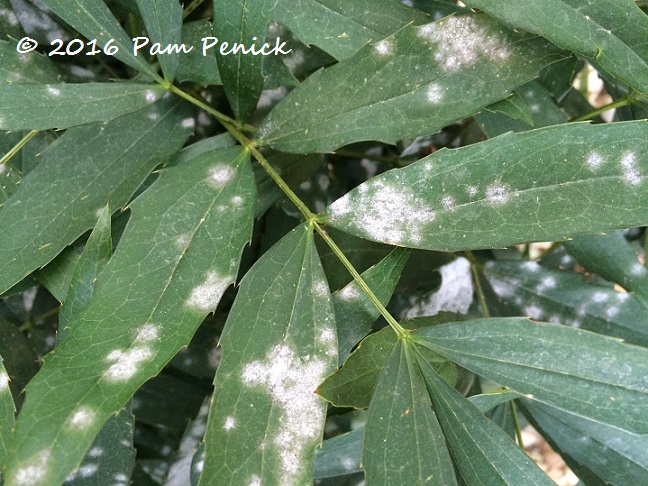 But now it's back, and worse than ever. I think I'm going to have to take action. Any suggestions?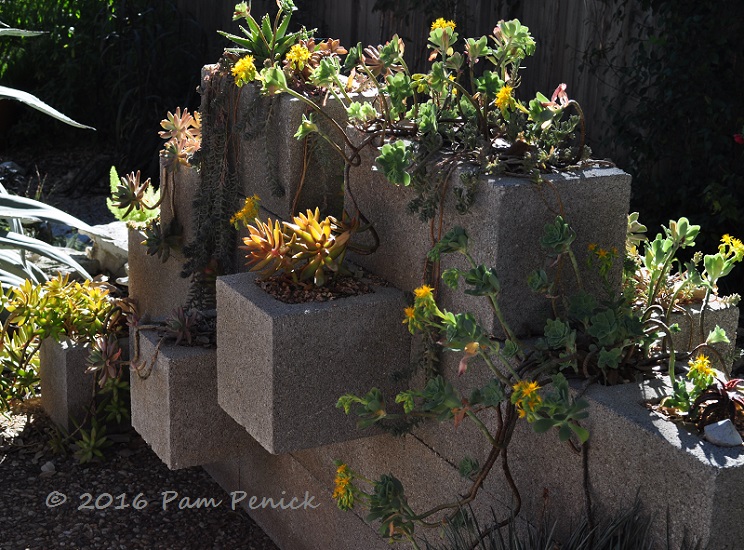 Rather than end on a sad foliage note, let's have another look at the beautiful succulents. No powdery mildew there!
This is my February post for Foliage Follow-Up. Fellow bloggers, what leafy loveliness is going on in your garden this month? Please join me in giving foliage its due on the day after Bloom Day. Leave a link to your post in a comment below. I'd appreciate it if you'll also link to my post in your own — sharing link love! If you can't post so soon after Bloom Day, no worries. Just leave your link when you get to it. I look forward to seeing your foliage faves.
_______________________
Upcoming Events and News
Join me for my kick-off garden talk for my new book, The Water-Saving Garden, on February 27, at 10 am, at The Natural Gardener nursery in southwest Austin. My talk is called "Hold the Hose! How to Make Your Garden Water Thrifty and Beautiful," and it's free to the public. Afterward I'll have books available for purchase and will be glad to autograph one for you! Dress for the weather, as the talk will be held in the big tent outside.
Look for me on Instagram as pamdigging. See you there!
All material © 2006-2016 by Pam Penick for Digging. Unauthorized reproduction prohibited.