July 17th, 2007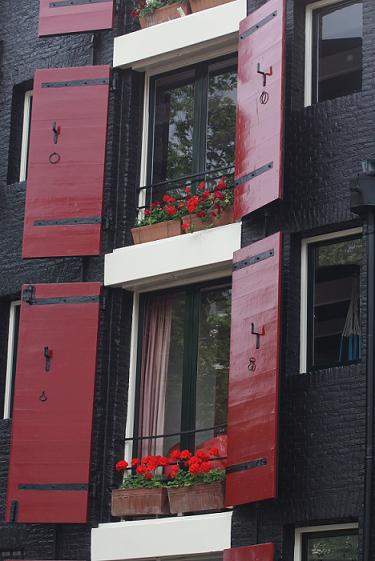 Traveling home from Tanzania, my dad and I stopped for two nights in Amsterdam to have a look around, as we were passing through and neither of us had been to the Netherlands before. What a change from exotic, wild, dusty, dry Tanzania. Surrounded by water and picturesquely built upon a network of canals—and unseasonably cool and rainy during our visit—Amsterdam is a city to fall in love with.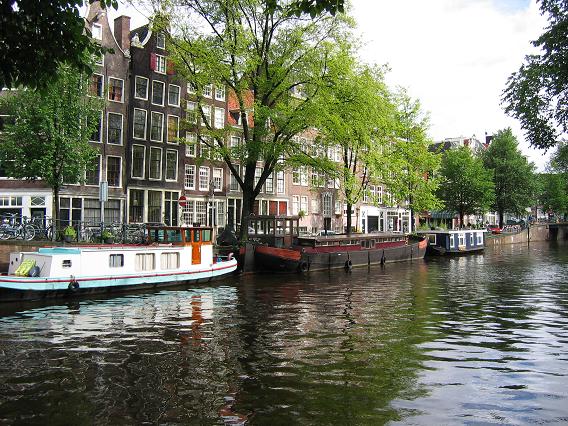 The old town is quite walkable, though locals (and, my god, they all seemed to be over 6′ tall, blond, and beautiful) opt to zip around on bicycles. Charming, old row houses line narrow, cobblestone streets and canals that houseboaters call home. Front yards are nonexistent, but Amsterdamers indulge their love of flowers by hanging windowboxes on houses, container-gardening on houseboats, and planting every square inch of dirt available at their doorsteps.
A few observations . . .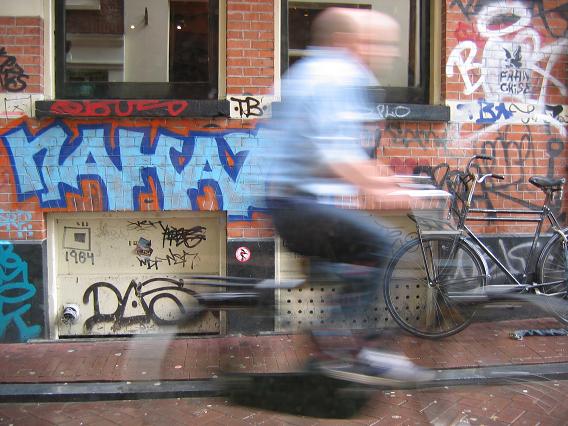 Bicyclists ruled the streets, coming upon pedestrians quickly and silently. Dad and I were nearly run over a few times because of our repeated failure to notice that we were walking in a bike lane (a foreign concept on most streets at home). It was pleasant to watch people cruising along, their bike baskets full of purchases, children in child seats along for the ride. In the occasional downpour, cyclists simply opened umbrellas and kept pedaling.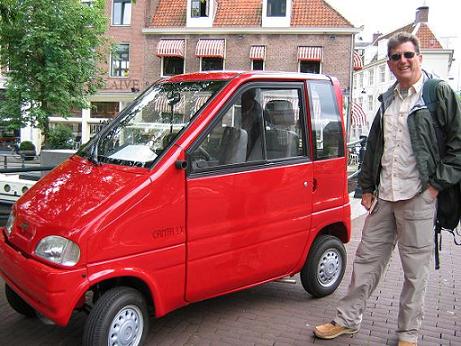 Tiny cars. How in the world do those long-legged Amsterdamers fit into these things?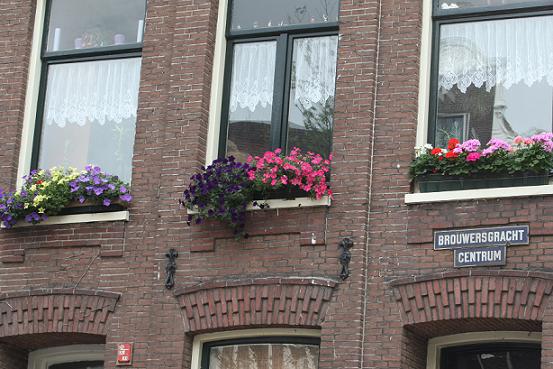 Flowers made a cheerful appearance wherever a little dirt could be potted up and hung from a window.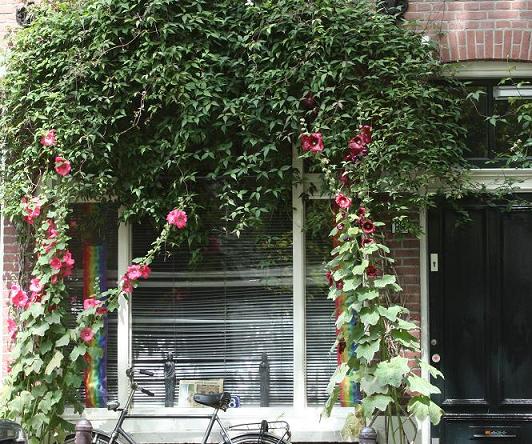 Small patches of dirt near doorways yielded vertical gardens.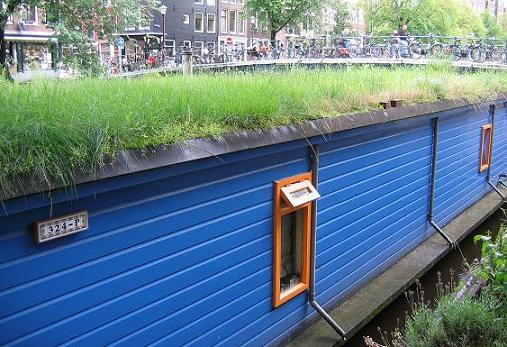 Houseboats moored in the canals provided examples of creative gardening. This boat sported its own lawn with a "green roof" of grass.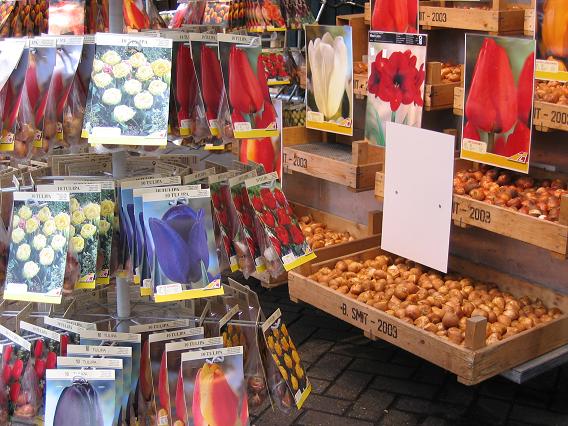 And what about those tulips that Holland is famous for? Well, it was too late for tulips to be in bloom, but the tourist market was well served with tulip souvenirs, including sacks of bulbs for sale at the airport and in the Bloemenmarkt, a rather touristy floating flower market.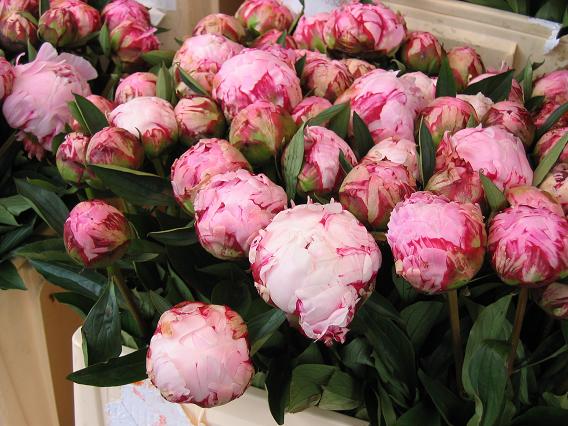 I expected the flower market to sell a rainbow of fresh flowers, but instead it contained some bedding plants, a few tulip bulbs, and souvenir shops selling Dutch-house magnets and rubber "wooden" shoes. The only cut flowers I saw were these pink peonies.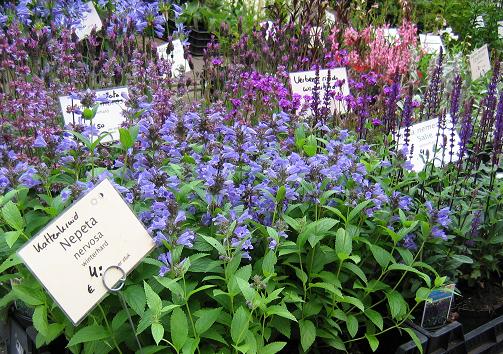 Pretty flats of bedding plants for sale in the Bloemenmarkt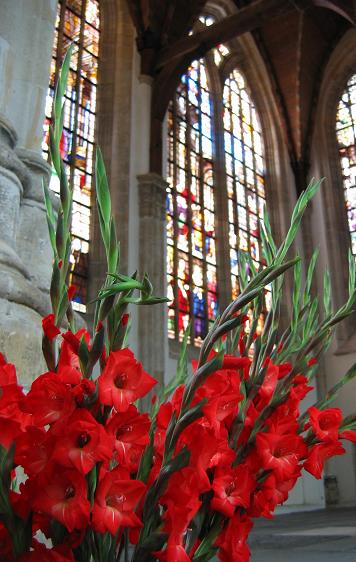 These red gladioli stood in a bucket on the floor of Oudekerk (Old Church) near a gorgeous, old stained-glass window.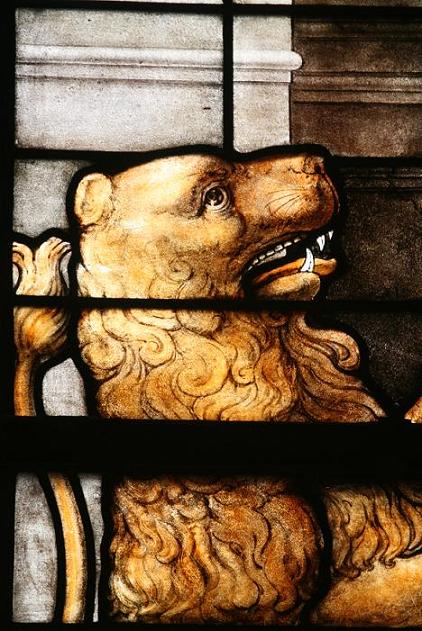 Look—they have lions in Amsterdam too. Unlike the ones we saw on safari, this lion appears almost tame, sitting up like a pet dog. This is one of the images in the stained-glass windows at Oudekerk, which, viewed through the long lens on my dad's camera, enchanted me with their detail and color.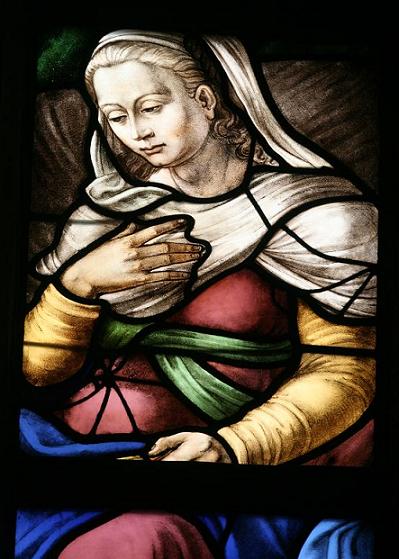 The Annunciation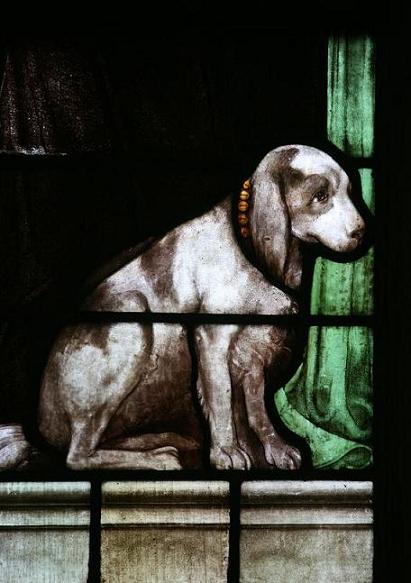 Little dog at a penitent's knees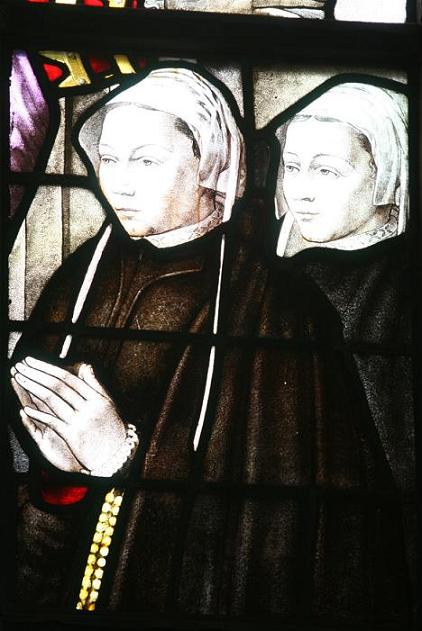 Praying women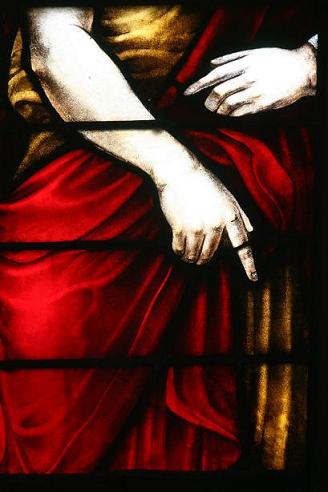 Hand detail
What could top these beautiful images? How about Vincent Van Gogh's paintings, which we viewed at the Van Gogh Museum. As a certain Dutch blogger would say, "Ah, bliss!"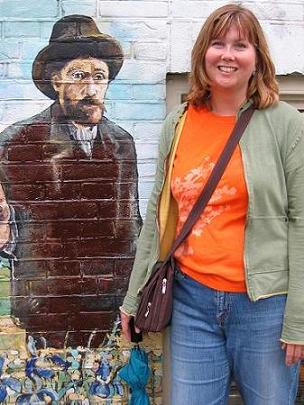 Later, we happened upon this mural of Van Gogh standing in a field of blue irises. I just had to get my picture taken with him.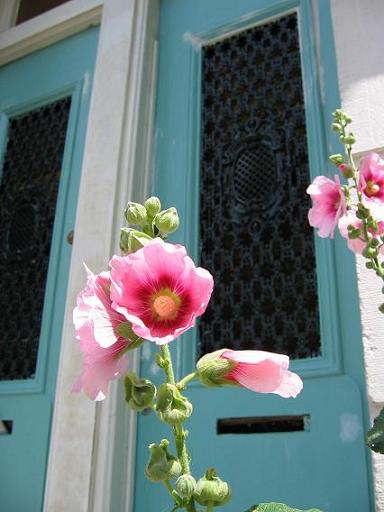 Blue door and pink hollyhocks
We saw as much of Amsterdam as we could in two days, and we left feeling sorry that we didn't have more time. That's a good way to say goodbye, actually. I hope to visit again someday.