June 16th, 2014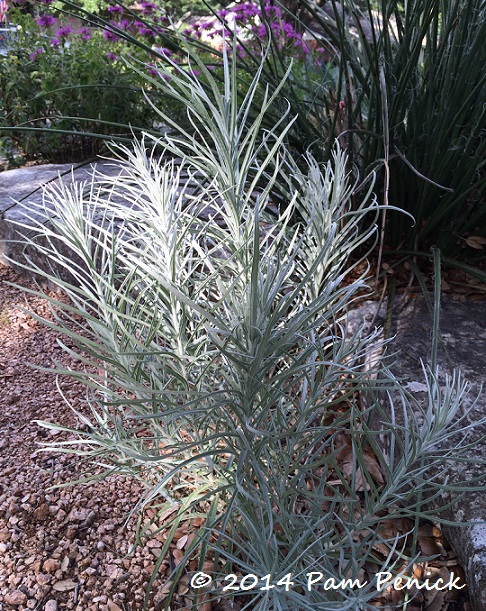 Now that the Death Star is lasering central Texas with its high beam again, I appreciate more than ever those visually cooling, heat-loving, drought-tolerant plants in my garden. Silver ironweed (Vernonia lindheimeri var. leucophylla) is a beautiful example. With fine-textured, almost feathery, silver-white leaves, it stands up to the heat in morning sun, mulched with rot-preventing decomposed granite, with no supplemental irrigation. At all. Gotta love that!
So what lovely leaves are making you happy in your June garden? Please join me for Foliage Follow-Up, giving foliage plants their due on the day after Bloom Day. Leave your link to your Foliage Follow-Up post in a comment. I really appreciate it if you'll also include a link to this post in your own post (sharing link love!). If you can't post so soon after Bloom Day, no worries. Just leave your link when you get to it.
All material © 2006-2014 by Pam Penick for Digging. Unauthorized reproduction prohibited.