November 4th, 2006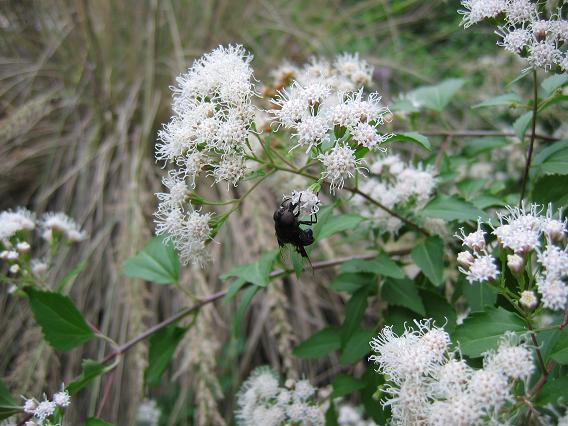 Ageratina havanensis
In the afternoon, my front garden is redolent with white mistflower, also known as white shrubby boneset, a Halloween-sounding name if I ever heard one. Its fragrance is not sweet but spicy and earthy. During the day, bees frolic in its sprays of white flowers. At night, white moths rise from it as you brush past. Wasowski and Wasowski's Native Texas Plants says it also attracts butterflies and hummingbirds, but I haven't noticed many on my white mistflower; they prefer the lantana and salvias.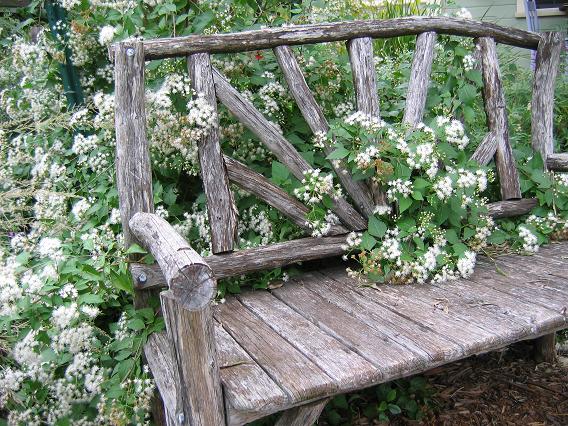 It grows behind a cedar bench, in the light shade of the vitex and Texas mountain laurel, in my west-facing front garden. I first spotted white mistflower growing wild in the rocky medians of MoPac and Hwy. 360, tumbling over boulders on the margins of live oak thickets. Covered in cottony, white flowers every autumn, it stole my attention from the road as it brightened those shady copses.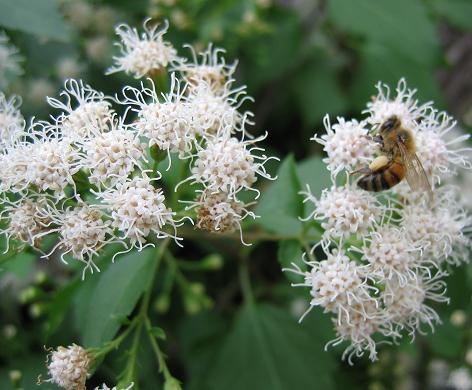 Why the strange name boneset ? According to internet sources (questionable as they may be), plants called boneset were used by early white settlers to treat "break-bone fever," also known as dengue fever, so named because the pain it caused felt like broken bones. I couldn't find any information about Ageratina havanensis having been used medicinally, so perhaps it acquired the moniker boneset from its resemblance to some other herbal plant.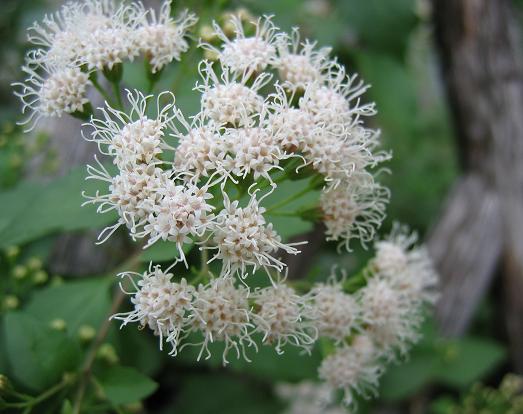 Native Texas Plants says it's usually about 1 to 2 feet tall, though it can reach 3 feet. However, mine regularly grows to 3 or 4 feet tall and 3 feet wide by October. I cut it to the ground in February to keep it bushy. I love it paired with the glossy green leaves of Texas mountain laurel and the blue-green foliage and feathery, white seedheads of Lindheimer muhly grass.
Note: My Plant This posts are written primarily for gardeners in central Texas. The plants I recommend are ones I've grown myself and have direct experience with. I wish I could provide more information about how these plants might perform in other parts of the country, but gardening knowledge is local. Consider checking your local online gardening forums to see if a particular plant might work in your region.
All material © 2006-2013 by Pam Penick for Digging. Unauthorized reproduction prohibited.