May 4th, 2012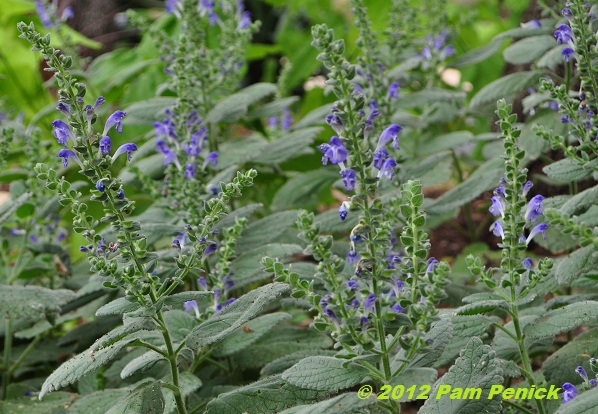 The heartleaf skullcap (Scutellaria ovata) is blooming!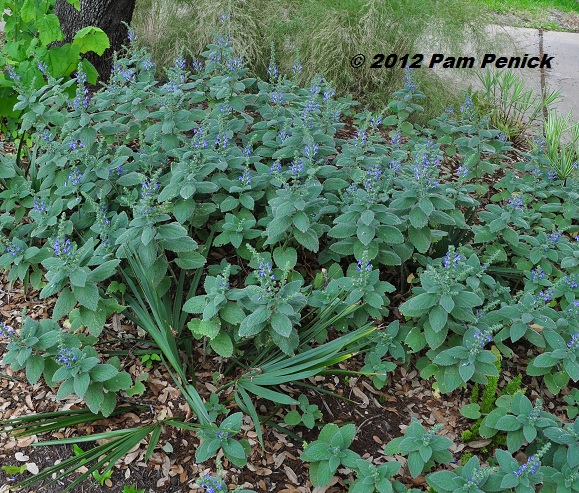 Heartleaf skullcap looks like this en masse—and once you plant it, you'll soon have it en masse. It pops up in winter, grows steadily through the spring, blooming in late April or early May, and then dying back to disappear through the hot summer. Like a phoenix, it reappears after the fiery summer to begin the cycle anew.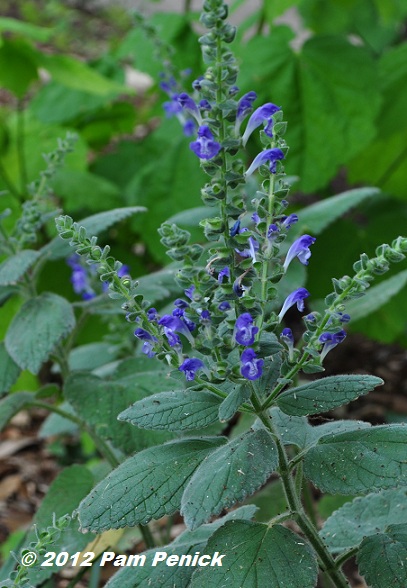 Give it morning sun or dappled shade. Deer hate it.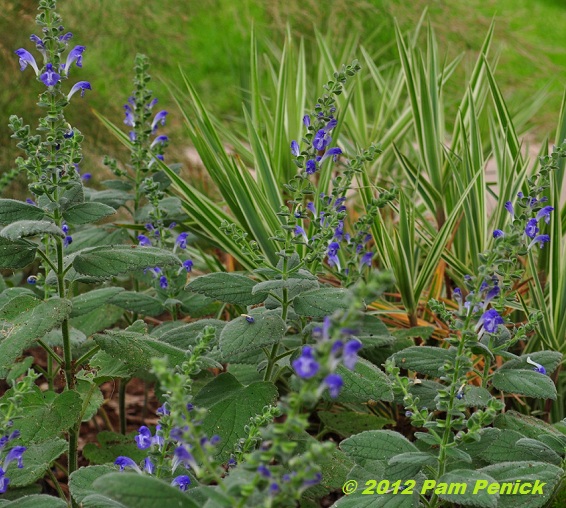 You'll love it.
I described this native plant in detail last spring, so please read my Plant This recommendation for heartleaf skullcap if you'd like to know more.
All material © 2006-2012 by Pam Penick for Digging. Unauthorized reproduction prohibited.