February 28th, 2012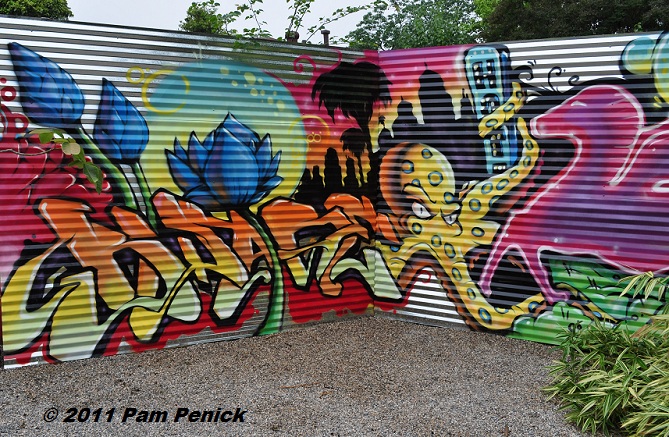 Got a wall or fence that keeps getting tagged with graffiti, defacing and devaluing your property? Take heart—you could be on the front end of a trend toward using graffiti art in the garden. I've spotted graffiti-decorated walls and planter boxes in Austin and Dallas over the past year, and I think these gardeners are onto something.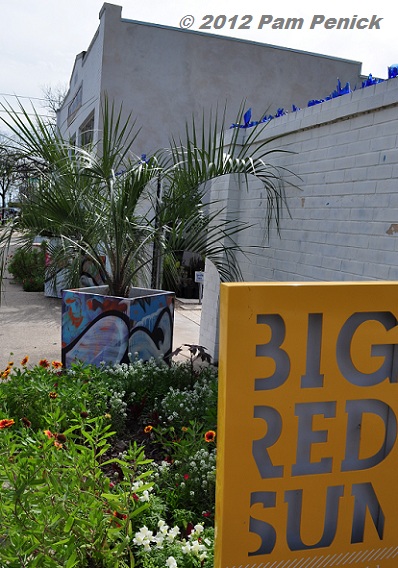 Used intentionally (and sparingly), graffiti adds a hip, urban, and youthful—not to mention colorful—element to your garden decor. In Austin, the folks at Big Red Sun gave a pair of potted palms downtown curb appeal with "tagged" planter boxes.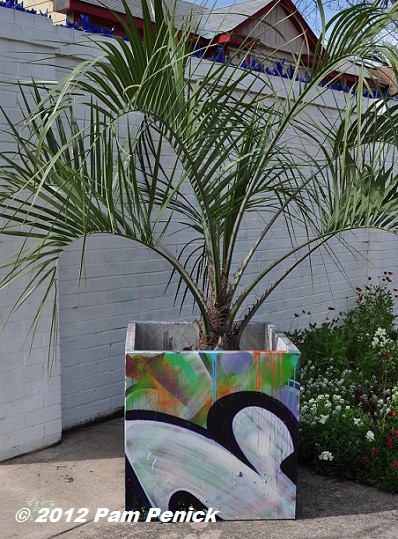 These snippets of graffiti are reminiscent of pop art. The gritty look is enhanced by their low-tech security system of broken bottles affixed to the top of the wall, Mexican-style.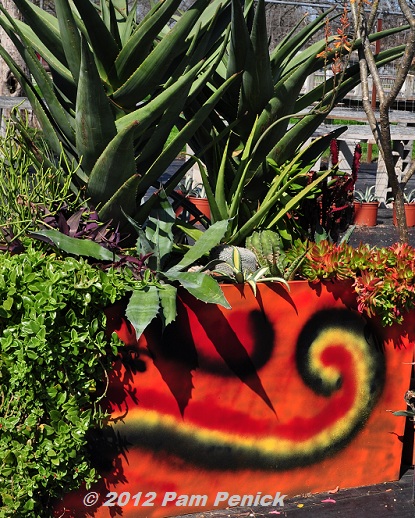 At East Side Succulents, the owners disguised a filing cabinet's gray-industrial origins with spray-painted graffiti-style swirls. Simple, colorful, and fun, and they even color-coordinated their succulents to match.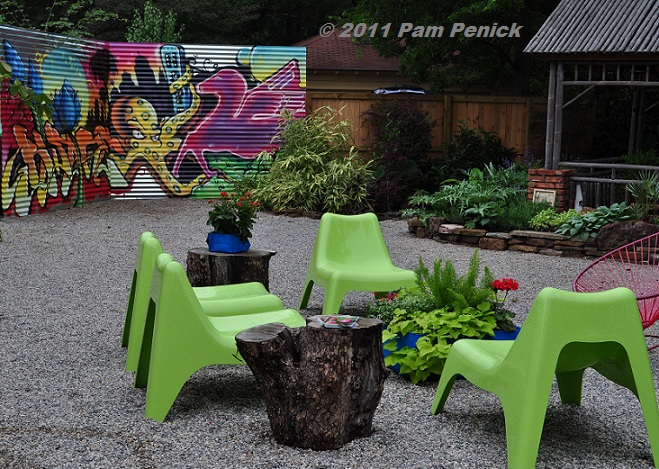 The Blue Lotus garden in Dallas takes the concept to a higher level with their corrugated-steel "wall." They commissioned this work of art from a local graffiti artist and asked him to render various elements from their travels and hometown. It makes an edgy, fun focal point in their garden.
I'm curious to see where this trend will pop up next. Are other areas of the country seeing it too? Are you a fan, or do you think graffiti should be relegated to boxcars and abandoned warehouses?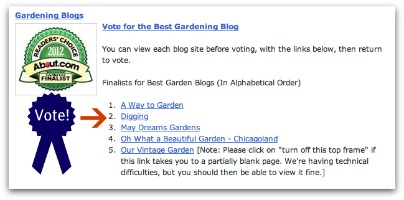 By the way, my blog Digging is a finalist for Best Gardening Blog in the Readers' Choice Awards at About.com. I'd love to have your vote. You can vote once a day (it's on a 24-hour cycle) until March 21. So vote early and often! Thanks for your support! (And thank you to Pamela Price for the vote graphic.) Click to VOTE.
All material © 2006-2012 by Pam Penick for Digging. Unauthorized reproduction prohibited.