December 13th, 2010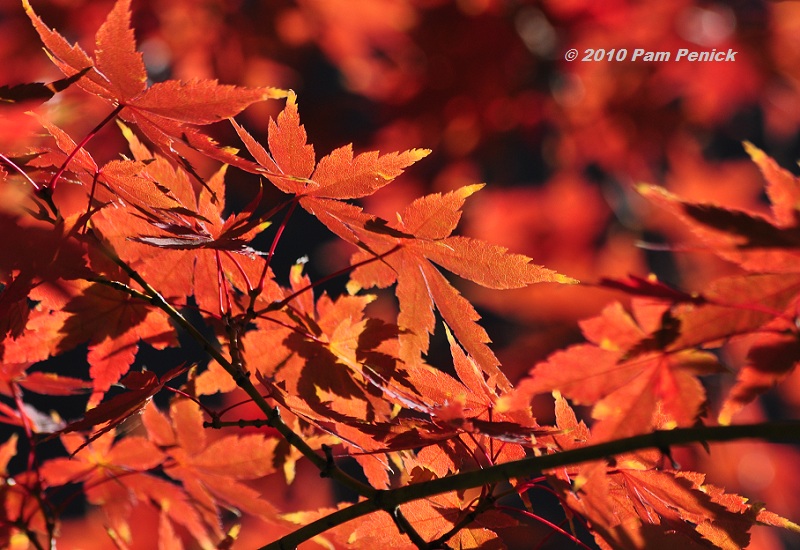 Christmas trees go up before many a central Texas tree accepts that autumn is here and drops the green facade to reveal its fall colors. My Japanese maple, a species Acer palmatum, is one of the holdouts, waiting nearly until the winter solstice to blaze forth.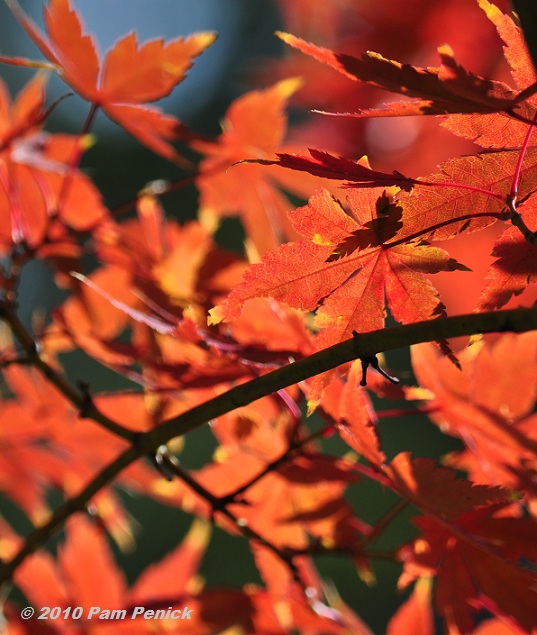 Rich fall color seems incongruous with a Yuletide decorating scheme, but this little tree doesn't care.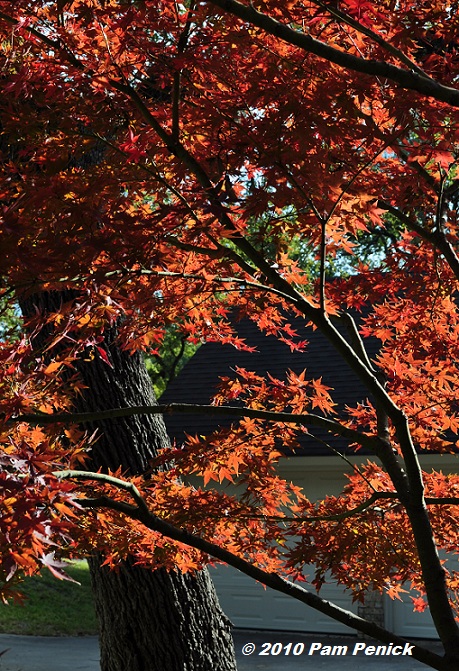 Planted by previous owners too close to the foundation, all wrong for its spot really, this understory tree wows me nonetheless with its graceful form, dainty leaves, and vibrant fall color. A shady and cooler northern exposure keeps it happy in our blistering summers, although I'm still surprised it tolerates our dry, alkaline soil.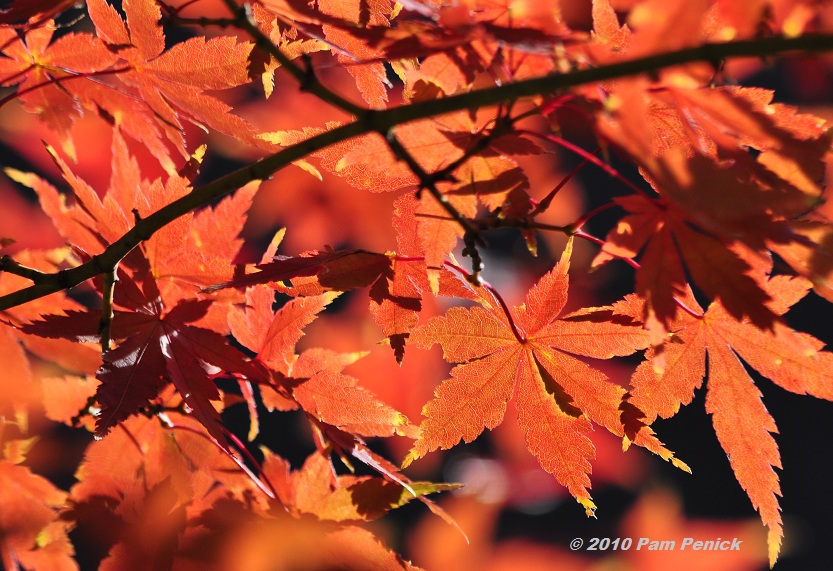 Those beautiful serrated leaves glow like stained glass in the morning and evening, when the slanting rays of sunlight get a piece of it.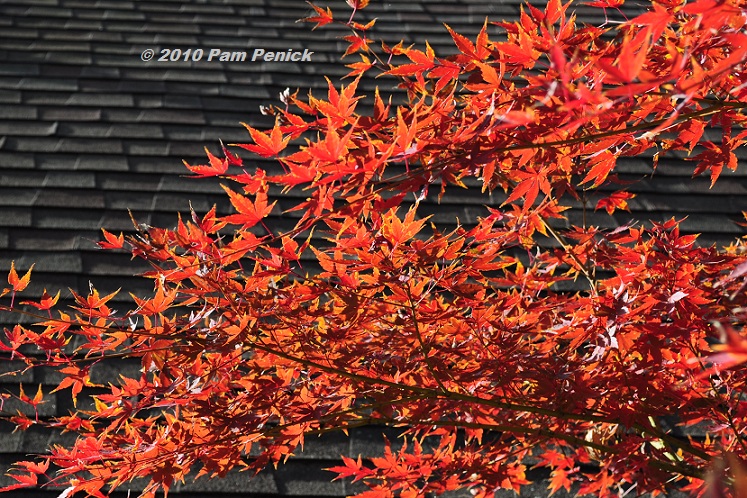 The color zings against the dark roof shingles.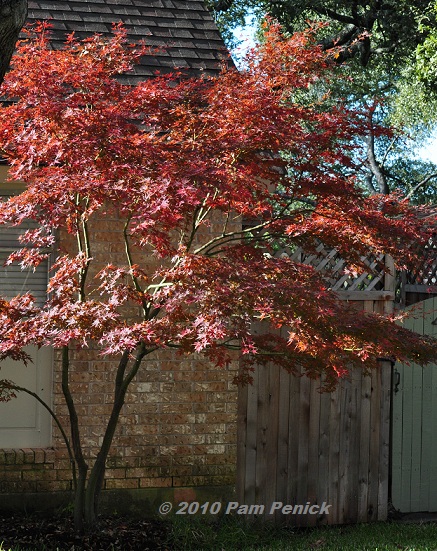 Too bad it doesn't go better with the toasted sesame color of the brick. But it's lovely nonetheless and makes a good show as the year draws to a close.
All material © 2006-2011 by Pam Penick for Digging. Unauthorized reproduction prohibited.