August 25th, 2015


The Inside Austin Gardens Tour is coming up soon, in a little less than two months, and my garden will be on it. This will be my first time on a public tour, and I hope that you'll come and say hi.

I love the slogan for this tour — For Gardeners, By Gardeners — because it speaks to the accessibility of the 6 private gardens on tour. This is not a mansion-laden tour of gardens maintained by landscaping crews but a peek into gardeners' gardens, with all the passions, quirks, and real-life trial-and-error they offer.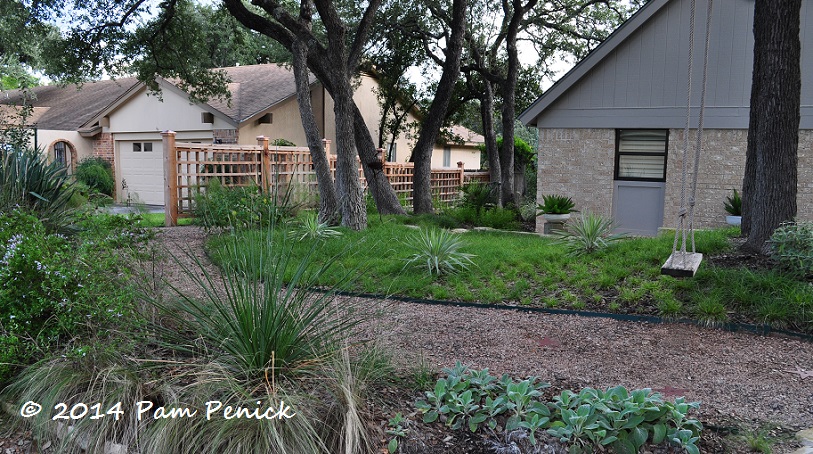 Each garden has a theme, and mine is "Oh Deer!" — for obvious reasons. My front garden is largely grassy, with scented and fragrant foliage that deters deer from browsing. They love to sleep in the sedge lawn, though. And yes, I'll be glad to tell you all about the sedge as a lawn alternative for shade.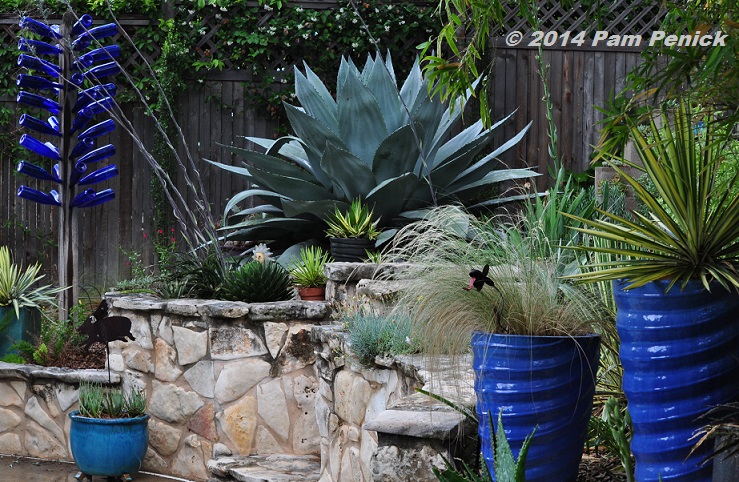 In back, where deer are fenced out, I cut loose and plant a variety of other things in terraced beds built around an existing swimming pool. Because of a dense canopy of live oaks, my garden tends to be evergreen, with pockets of seasonal color. It's accented by a variety of agaves and yuccas, which I love for their sculptural beauty and Texas toughness.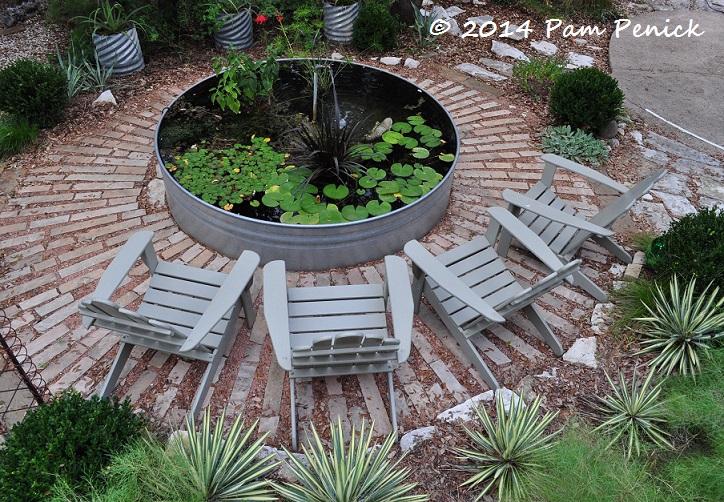 The Inside Austin Gardens tour is held every 18 months (allowing for alternating spring and fall tours) and presented by Travis County Master Gardeners Association and Texas A&M AgriLife Extension Service-Travis County.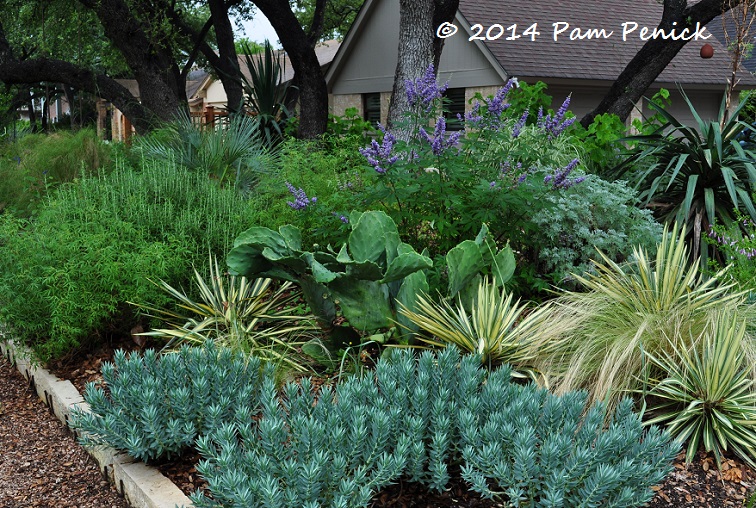 Tour tickets may be purchased online in advance for $19 or at any of the gardens for $20. Click here for tour information and ticket info.
Update 8/28: Also, see Lori Daul's beautiful photos of my garden, which she took for the tour website.
Inside Austin Gardens Tour
October 17, 2015
9:00 am to 4:00 pm
6 private gardens and 1 public garden
I hope to see you then!
All material © 2006-2015 by Pam Penick for Digging. Unauthorized reproduction prohibited.
posted in
Agaves
,
Deer
,
Design
,
Garden tours 2015
,
Grasses
,
Groundcovers
,
Lawn Gone!
,
Ponds
,
Texas natives
,
Trees
,
Water features
,
Wildlife
,
Xeric plants