March 23rd, 2015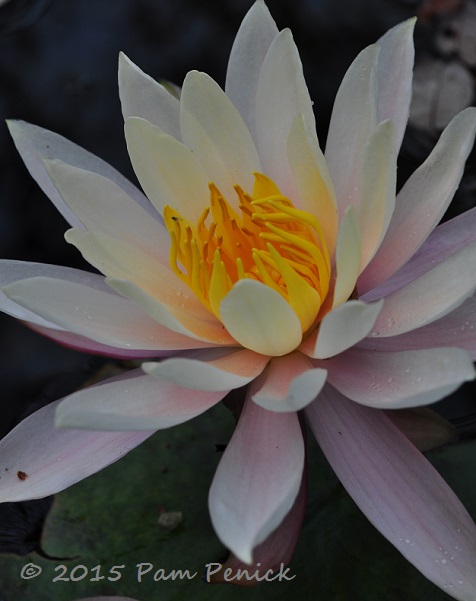 Despite a cool spring, an early-bird 'Colorado' water lily has already opened in the stock-tank pond, pale but undaunted. Future lilies will blush a deeper peachy pink as the days grow warmer.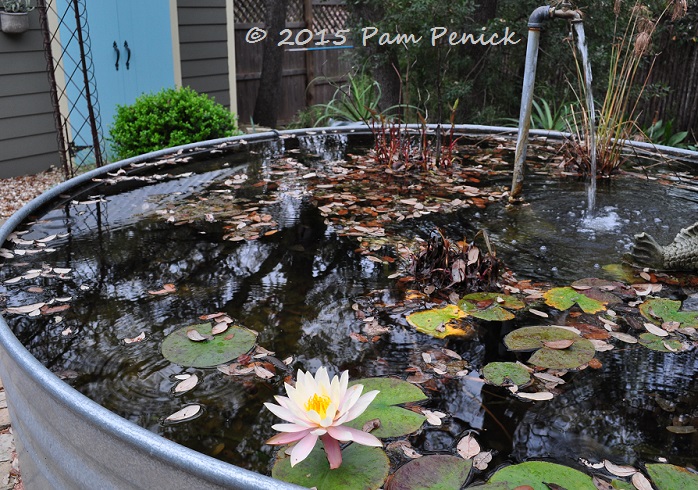 Before it decides to bloom in earnest, I really need to muck out a year's worth of leaves and haul out and divide the water lilies. It's a muddy, back-straining chore but satisfying to have a clean, refreshed pond again. Right now, I'll admit, it's not a thing of beauty!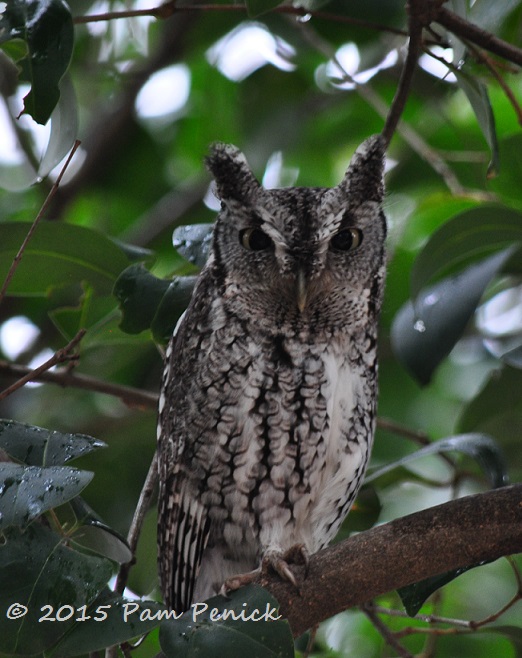 Mr. Screech Owl is giving me that look, like, What's taking you so long? Get to it!
__________________
I'd love to have your vote in the Better Homes and Gardens 2015 Blogger Awards. The Gardening category is listed first this week, and you can vote as much as you like. Thanks for your support!

All material © 2006-2015 by Pam Penick for Digging. Unauthorized reproduction prohibited.