June 25th, 2015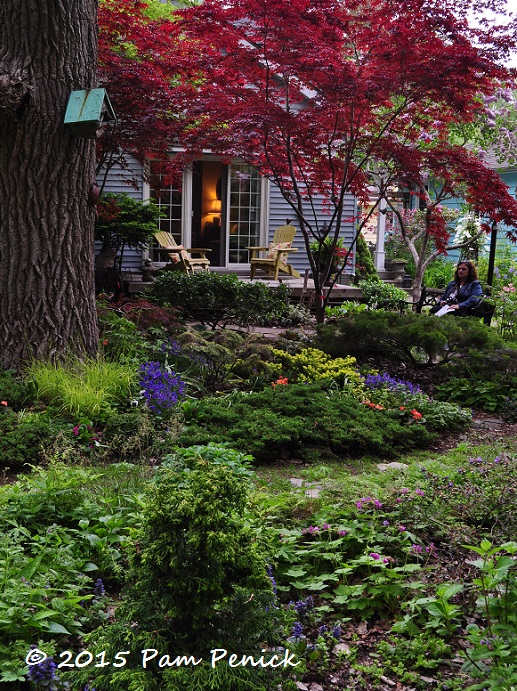 Tell me this doesn't look like a Thomas Kinkade painting, but in the best sense — light gleaming in the window of a picturesque cottage — without the kitsch. With rain clouds darkening the sky, this was the last island garden I visited (see my Toronto Islands post for an overview) during the Toronto Garden Bloggers Fling.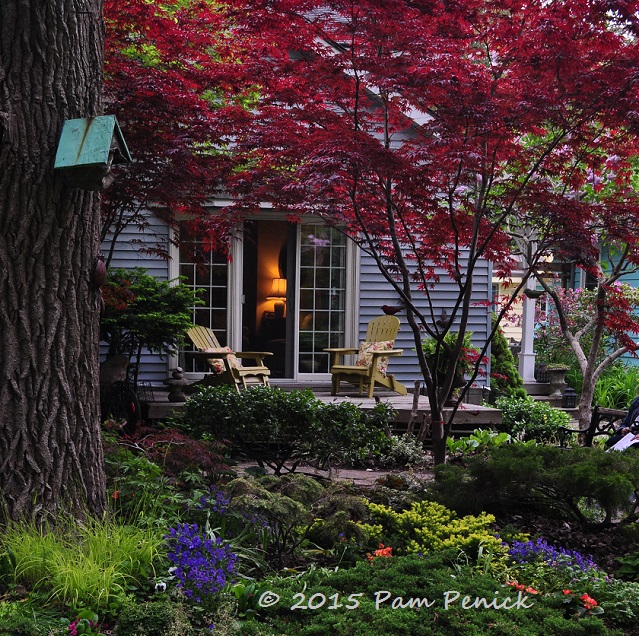 Foliage, not flowers, dominates the scene, but there's plenty of color: wine reds, golden yellows, emerald greens.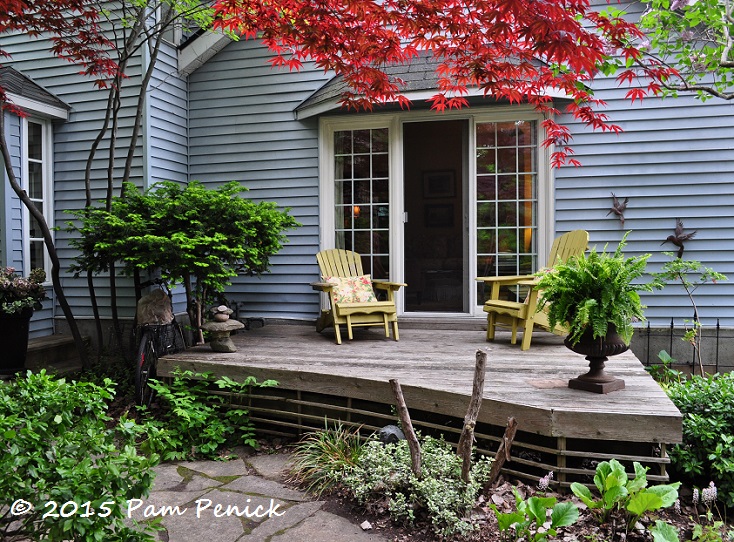 A small, curvy deck offers a welcoming invitation with two mustard-yellow Adirondacks and floral pillows.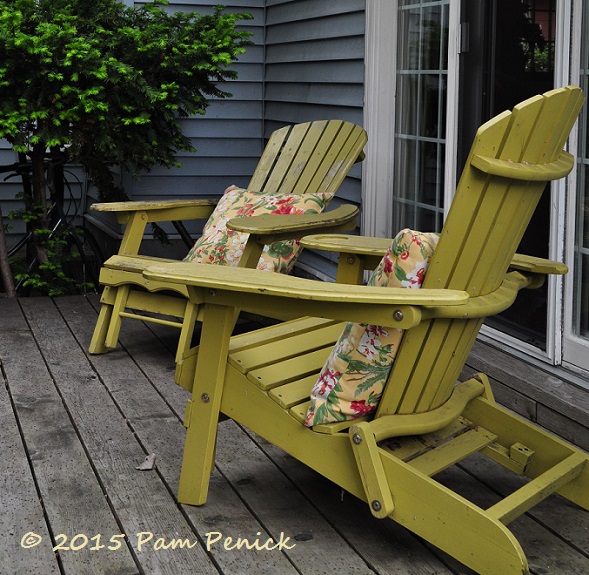 I love the color.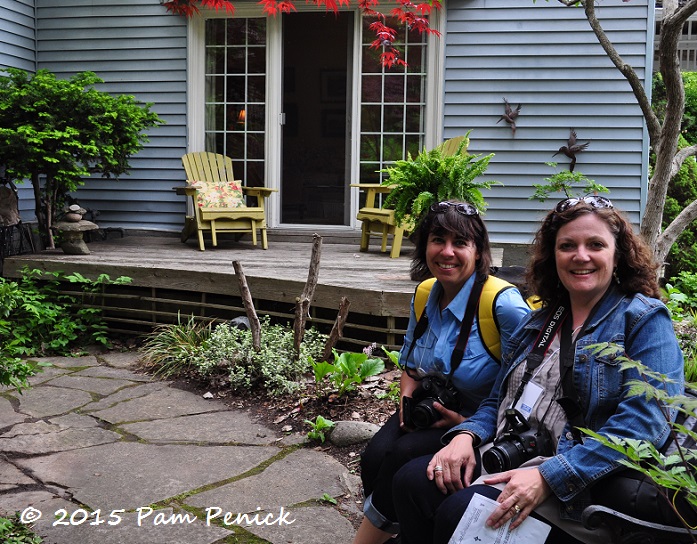 I caught Margaret (Homegrown – Adventures in my Garden) and Joanne (Down2Earth) on a bench nearby, enjoying the garden.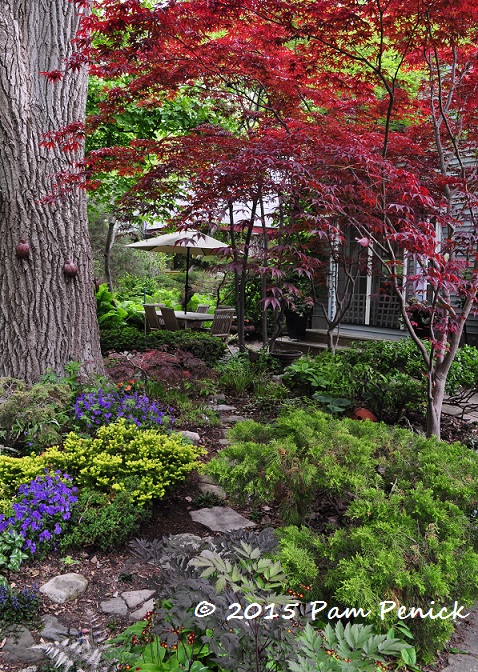 Looking across the front garden — no lawn, just low shrubs and perennials accented with Japanese maples, all under the shade of a large tree — you catch a glimpse of an umbrella-shaded dining table.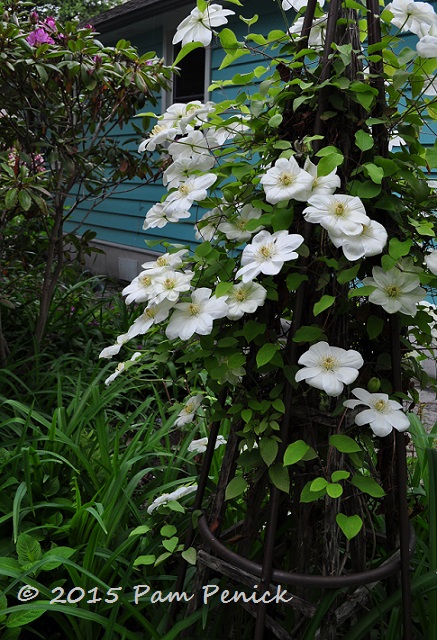 Moseying around back, I stopped to admire a white clematis in the narrow side garden. It looks especially pretty against the teal blue of the neighboring house.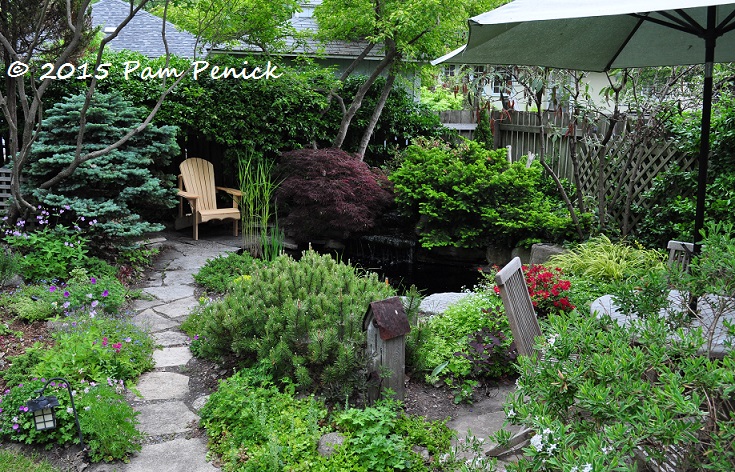 As you enter the back garden you see a small pond, with plenty of seating nearby to enjoy it.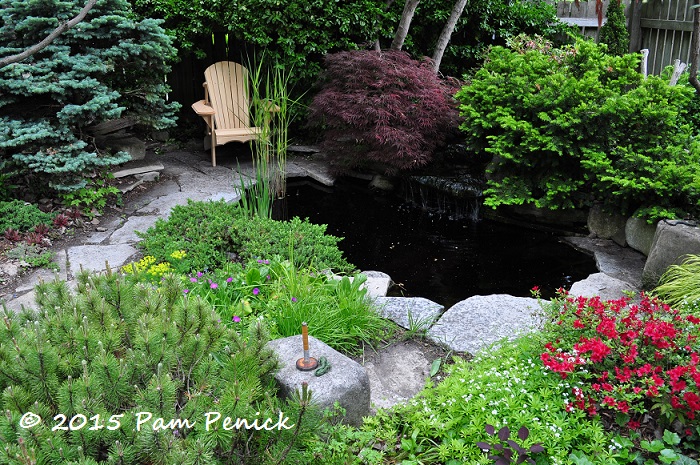 Low-maintenance shrubs and dwarf Japanese maples surround the pond, offering lovely foliage color and texture.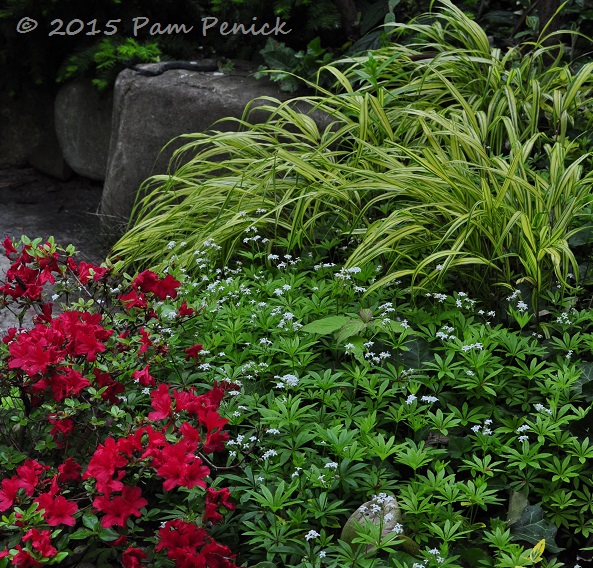 Azalea, sweet woodruff, and Japanese forest grass make a pretty combo along one side of the pond.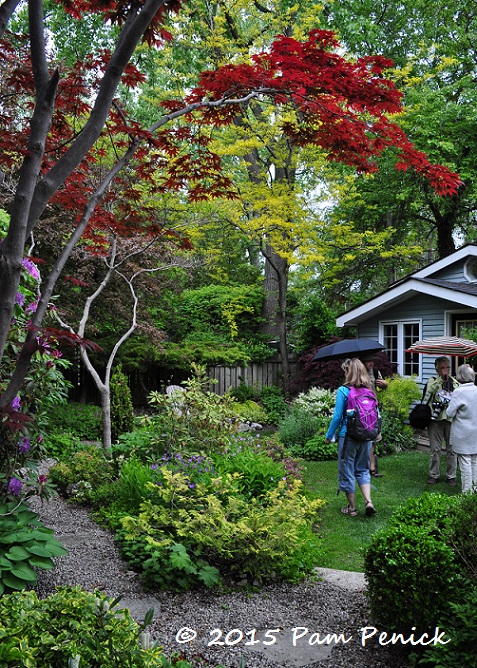 The rest of the back garden is centered around a small lawn, backed by what looks like a guest house. Rich red and golden leaves create a colorful canopy.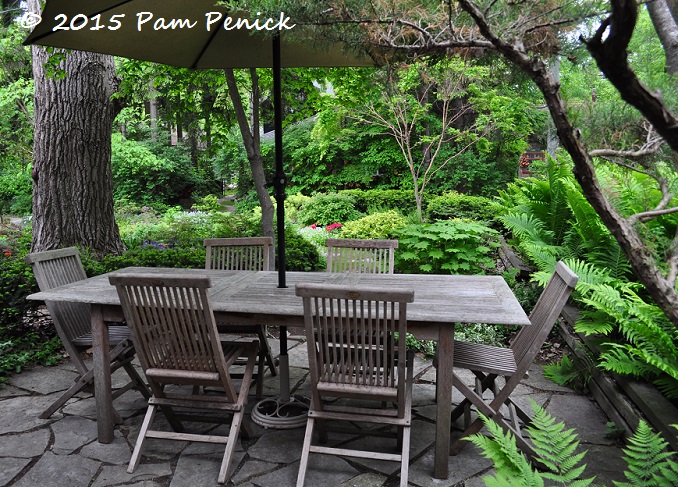 Heading back to the front garden, I came upon the dining set I'd spied across the front garden earlier. Set on a rustic stone patio and surrounded by verdant foliage, it has the feel of a secret hideaway.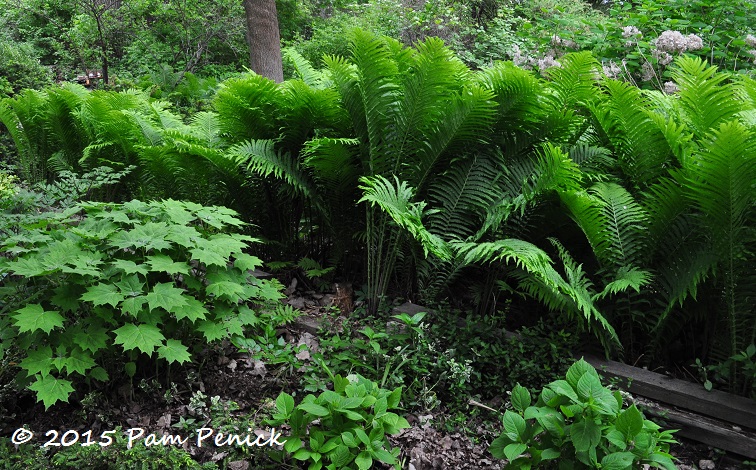 Lush ferns…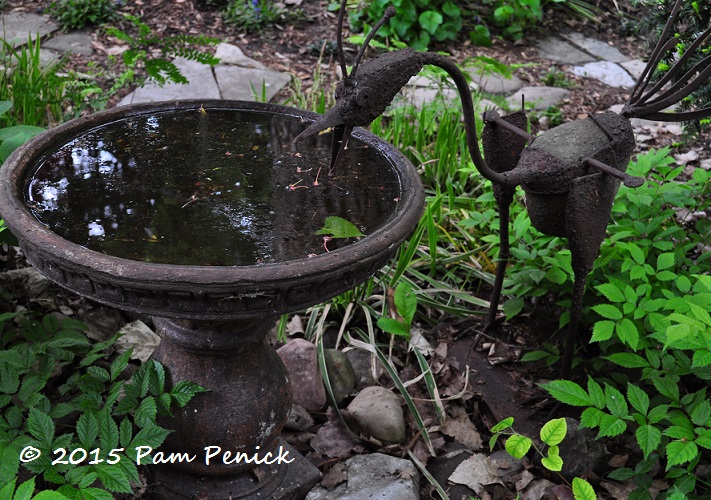 …and fun garden art add to the ambience.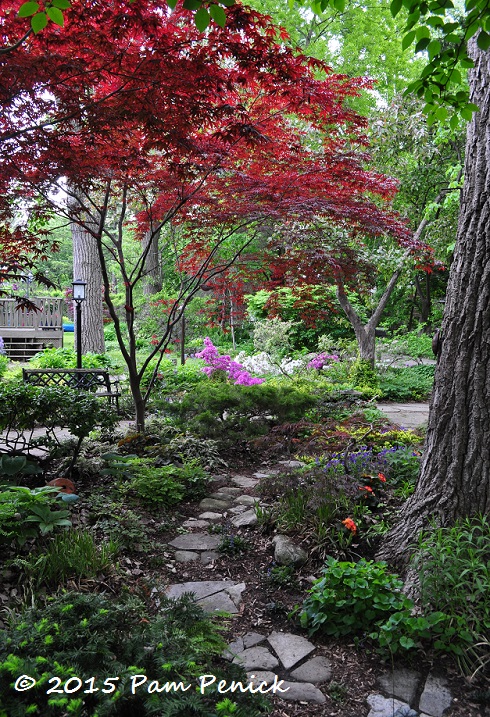 What a beautiful garden — and a perfect way to end a tour of the Toronto Islands.
Coming up next: A contemporary garden in Forest Hill, one of Toronto's tony neighborhoods. For a look back at Jeannie Parker's But-a-Dream garden on Algonquin Island, click here.
All material © 2006-2015 by Pam Penick for Digging. Unauthorized reproduction prohibited.
posted in
Birds
,
Decor
,
Fling Toronto
,
Garden art
,
Garden tours 2015
,
Paths
,
Patios & decks
,
Ponds
,
Porch
,
Seating
,
Shrubs
,
Travel
,
Trees
,
Vines
,
Water features
,
Water gardening