Garden Spark Talks
***THIS EVENT IS SOLD OUT. If you'd like to hear about future Garden Spark talks, please get on the mailing list. Send me an email and let me know you'd like to be added.***
On October 19 at 7:30 pm, Seattle designer and author Karen Chapman will present "Foliage and Focal Points: Ideas for Gardens and Budgets of All Sizes":
"We all have sections of our gardens we're dissatisfied with, but understanding what's wrong can be frustrating. Instinct sends us shopping for more plants — often whatever is blooming that day — in hopes that an injection of color will solve the problem. Yet the sense of dissatisfaction grows, especially when the flowers finish blooming and we're left with a muddled sea of nondescript leaves.

Focal points can help solve these problem areas. I'll show why it's important to establish focal points and talk about three areas where they play an especially important role. We'll explore the use of containers, structures, water features, and artistic sculptural elements as focal points, and I'll show how to frame and enhance these with interesting foliage to create memorable vignettes. With ideas for budgets and gardens of all sizes, this presentation will help you to become more confident and knowledgeable about transforming your own garden into a cohesive series of eye-catching scenes." — Karen Chapman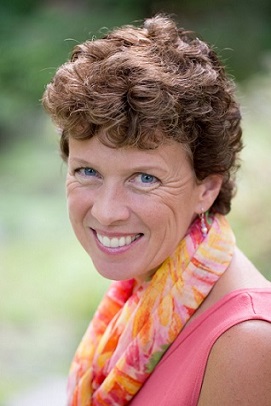 Speaker Bio: Born in England, Karen grew up with a trowel in her hand. After moving to the Pacific Northwest in 1996, she established her award-winning design business Le Jardinet. Her container garden designs and articles have been featured in many publications including Fine Gardening, Country Gardens, and Garden Design.
She is co-author with Christina Salwitz of the newly released Gardening with Foliage First and also the award-winning book Fine Foliage. Karen writes inspirational design articles on two blogs and is a regular contributor to several publications including Fine Gardening. Karen has appeared on local television and radio stations and teaches two online garden design courses for Craftsy including "Gorgeous Garden Design: Foliage & Focal Points" that was mostly filmed in her own 5-acre garden in Duvall, WA.
Karen's aim is always to inspire, educate, and share the fun of gardening with her audience.
What: Garden talk by designer and author Karen Chapman: "Foliage and Focal Points: Ideas for Gardens and Budgets of All Sizes"
When: Thursday, October 19th, 7:30-8:30 pm, with a meet-and-greet until 9 pm
Where: My house in northwest Austin
***THIS EVENT IS SOLD OUT. If you'd like to hear about future Garden Spark talks, please join the mailing list. Simply send me an email and let me know you'd like to be added.***
GARDEN SPARK is a speaker series on garden design, open by invitation and hosted in a private home in northwest Austin.
To hear about future Garden Spark talks, send me an email and let me know you'd like to be added to the email list. Talks are limited-attendance, and invitations are sent first to those on the email list. If any spots remain, talks are announced publicly on Digging.
What is Garden Spark?
Inspired by the idea of house concerts — performances in private homes, which support musicians and give a small audience an up-close and personal musical experience — I'm hosting a series of garden talks by top-notch design speakers out of my home, and I'm calling it Garden Spark!

Garden Spark talks are for anyone with an interest in gardening, garden design, and learning from design experts. You won't find anything else like this in Austin! I know because I'm always looking for garden presentations geared to avid and experienced gardeners, by well-known designers and authors, and they just don't come around that often.
Hosting at home keeps down expenses and creates a fun, intimate experience for a small number of guests: just 30 people. To attract excellent speakers I'm paying them a fair speaker fee, raised through ticket sales. For the cost of a movie, drinks, and popcorn, you can enjoy seeing a great garden speaker in a cozy, personal setting. I expect to host 3 to 4 talks per year.
Join the Garden Spark email list to get advance notice of upcoming talks (and I'll never share or sell your email address).
_______________________
Past Speakers
May 18, 2017: Author, blogger, and designer Pam Penick, "Water-Saving Gardens That Wow"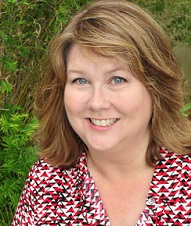 March 30, 2017: Landscape architect James deGrey David, "Looking at Gardens: A Personal View" (Photo courtesy of James David)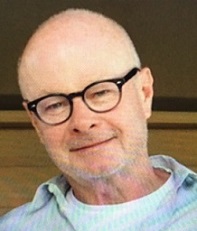 February 2, 2017: Designer and author Scott Ogden, "The Moonlit Garden"