Garden Spark Talks
Update 4/3/17: ***THIS EVENT IS NOW SOLD OUT. If you'd like to hear about future Garden Spark talks, please get on the mailing list. Send me an email and let me know you'd like to be added.***
On May 18th, Austin author, blogger, and garden designer Pam Penick will present "Water-Saving Gardens That Wow." This event includes a slide-show talk, a signed copy of The Water-Saving Garden, and a pre-talk guided tour of Pam's garden.
"The recent Texas drought taught us that conserving water in our landscapes is crucially important. But that doesn't mean our gardening options are limited to cacti and rocks! I'll talk about design techniques that make the most of natural rainfall and simple ways to conserve water in your garden. I'll also inspire you to create outdoor spaces that are so beautiful and inviting, it's hard to believe they are water thrifty."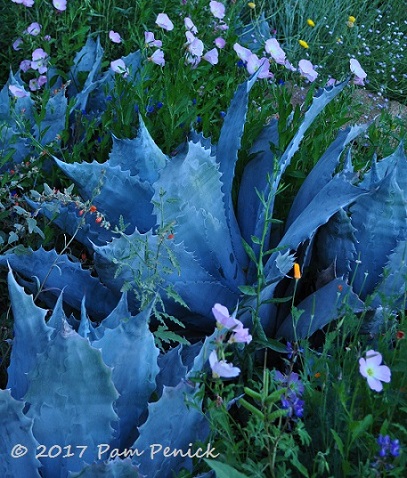 Speaker bio: Pam Penick is author of The Water-Saving Garden: How to Grow a Gorgeous Garden with a Lot Less Water and the bestselling Lawn Gone! Low-Maintenance, Sustainable, Attractive Alternatives for Your Yard. She's a contributor to such magazines as Garden Design, Country Gardens, and Wildflower, and her photographs have appeared in many books and magazines. On her award-winning blog, Digging, she offers an inspirational mash-up of garden tours, design tips, posts about drought-tolerant plants, and plenty of examples of water-saving gardens. She lives, gardens, and shakes her fist at the plant-noshing deer in Austin.
After the talk, I'll have light refreshments to enjoy.
What: Garden talk by Pam Penick, "Water-Saving Gardens That Wow," including a signed copy of her book The Water-Saving Garden and a pre-talk guided tour of Pam's garden
When: Thursday, May 18, 2017, 7:30-8:30 pm. Pre-talk garden tour begins at 6:30 pm.
Where: Private home in northwest Austin (zip 78759)
How to attend: Send me an email requesting an invitation, and I'll send you the link to the event page. By the way, email-list subscribers (just ask, and I'll add you) get advance notification of these limited-attendance events.
Please note: Ticket sales are final. If the event doesn't fill or is cancelled due to any unforeseen reason, full refunds will be given.
Garden Spark is a speaker series on garden design, open by invitation and hosted in my home. Admission goes entirely to compensate our excellent speakers.
To hear about future Garden Spark talks, send me an email and let me know you'd like to be added to the email list. Talks are limited-attendance, and invitations are sent first to those on the email list. If any spots remain, talks are announced publicly on Digging.
What is Garden Spark?
Inspired by the idea of house concerts — performances in private homes, which support musicians and give a small audience an up-close and personal musical experience — I'm hosting a series of garden talks by top-notch design speakers out of my home, and I'm calling it Garden Spark!

Garden Spark talks are for anyone with an interest in gardening, garden design, and learning from design experts. You won't find anything else like this in Austin! I know because I'm always looking for garden presentations geared to avid and experienced gardeners, by well-known designers and authors, and they just don't come around that often.
Hosting at home keeps down expenses and creates a fun, intimate experience for a small number of guests: just 30 people. To attract excellent speakers I'm paying them a fair speaker fee, raised through ticket sales. For the cost of a movie, drinks, and popcorn, you can enjoy seeing a great garden speaker in a cozy, personal setting. I expect to host 3 to 4 talks per year.
Speakers will be announced on this page as well as in blog posts. Subscribe to Digging to have my blog posts delivered to your inbox. And if you join the Garden Spark email list, you'll get advance notice of upcoming talks (and I'll never share or sell your email address).
_______________________
Past Speakers
March 30, 2017: Landscape architect James deGrey David, "Looking at Gardens: A Personal View" (Photo courtesy of James David)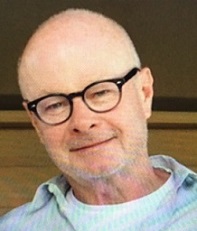 February 2, 2017: Designer and author Scott Ogden, "The Moonlit Garden"