Come See Me
Upcoming Talks & Book Signings
On Saturday, February 25, I'll be speaking at the day-long Native Plant Society of Texas (NPSOT) Spring Symposium at the Lady Bird Johnson Wildflower Center in Austin, Texas.
My talk is called Local Heroes: Designing with Native Plants for Water-Saving Gardens, and it's about creating water-wise home gardens that don't sacrifice beauty. Get inspired by before-and-after photos of native-plant gardens and and creative design ideas for water-conserving gardens!
The symposium is open to the public. Click here for registration. I'll be offering signed copies of my books, The Water-Saving Garden and Lawn Gone!, after my talk ($20 each; tax is included). I hope to see you there!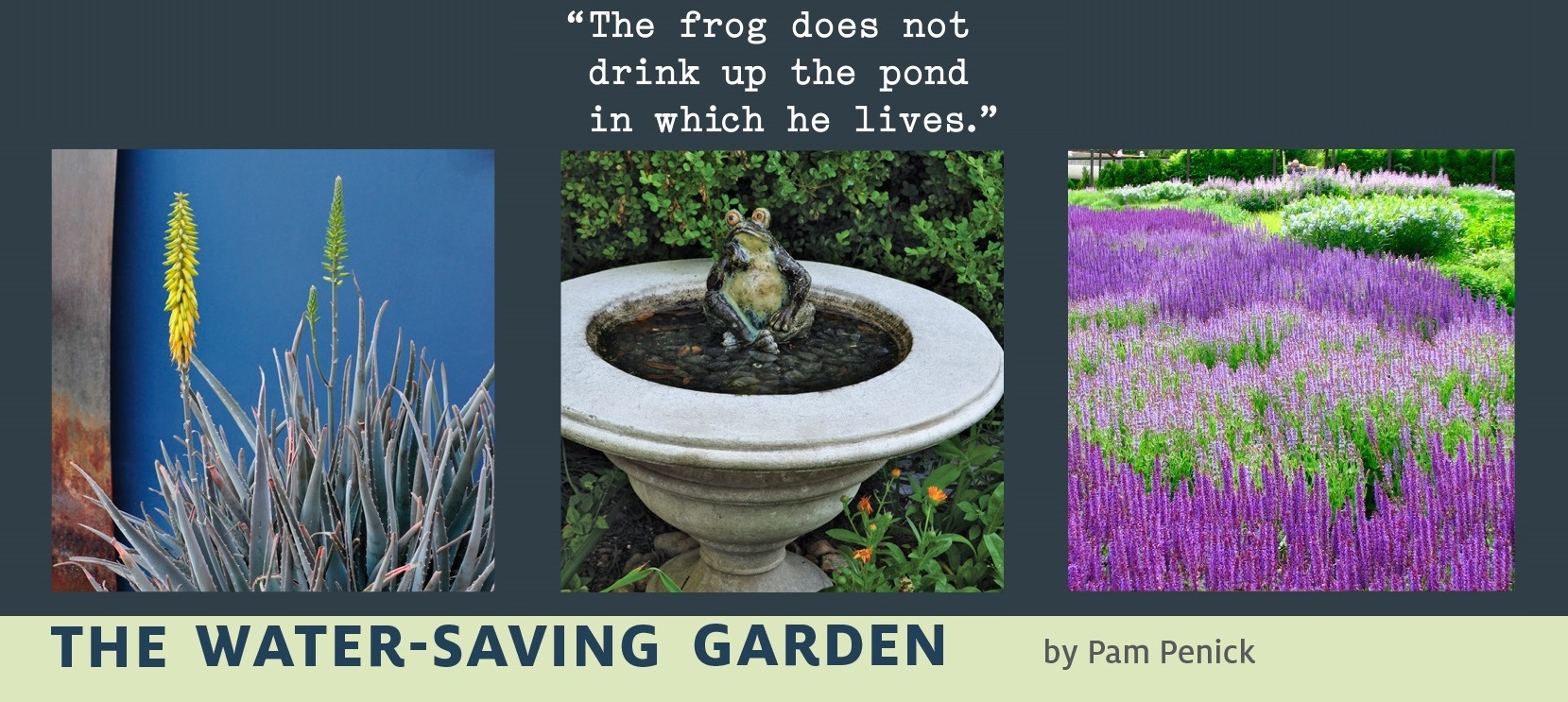 Here's the official info from the NPSOT website:
Registration includes entrance to the gardens and a boxed lunch. Pricing will be $55/person, or $50/members of the Society or Wildflower Center. Check-in on the day of the event begins at 8 am and the first speaker will start at 8:45. There will be five presentations:
Reflections on Water. Tom Spencer, best known as the host of Central Texas Gardener, is also director of Texas Living Waters Project. "A general and philosophical reflection on conserving water resources and cultivating a kind of rootedness where we as humans accept our personal responsibility to heal, steward and protect our environment."
Integrating Native Plants in a High Use, Urban Area. Beth Carroll, project director of The Trail Foundation, will talk about using native plants on the hike-and-bike trails around Lady Bird Lake. "See how one of the largest and fastest growing cities in the U.S. is utilizing native plants in an urban, high-use, naturalized setting; specifically examining the intersection of human users and the needs of a healthy native plant ecosystem in the context of a riparian environment."
Local Heroes: Designing with Native Plants for Water-Saving Gardens. Pam Penick, Austin-based blogger at Digging and author of Lawn Gone! and The Water-Saving Garden. Pam will have a book signing following her presentation. "A fresh look at creating water-wise home gardens that don't sacrifice beauty. Get inspired by before-and-after photos of native-plant gardens and Pam's creative design ideas for water-conserving gardens."
Texan by Nature. Erin O'Neil Franz, executive director, will present an overview of the Texan By Nature organization. "A united effort of Texas citizens, property owners, and businesses who share a passion for the conservation of sustainable native landscapes, recognizing the tangible benefits of our natural resources for the health and prosperity of our people and land."
Native Edible Plants: A Taste of Place. Andrea DeLong-Amaya, director of horticulture at the Wildflower Center. "Research and strong public interest of wild and native edibles are timely today, as it relates to health, history and culture giving humans our sense of place and taste."