2018 Garden Spark Lineup
I'm delighted to announce an exciting speaker lineup for this year's Garden Spark, a series of garden talks by top-notch design speakers hosted at my home.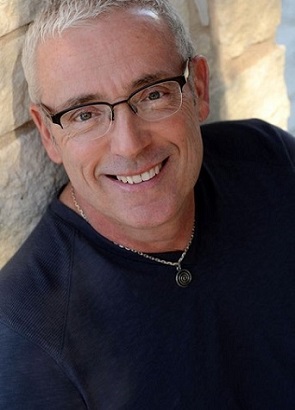 February 8: Tom Spencer presents "The Tao of Texas Gardening: Finding Balance in a Changing Climate"
Description: Gardening in Texas is tough enough, but throw climate change into the picture and things are likely to get downright ugly — unless we adapt. In this talk Tom Spencer, host of KLRU's Central Texas Gardener, suggests a strategy for creating a beautiful garden that is sustainable (in multiple senses of the word) and welcoming. Inspired by ideas from ancient Eastern philosophy, Tom advocates for appropriate balance in our soils, plant palettes, and designs. This talk will help you find a new "Way" of gardening.
Bio: Tom Spencer is best known as the host of KLRU's Emmy-winning garden program Central Texas Gardener. He also hosts a long-running gardening program for KLBJ-AM called The Wildflower Hour. For ten years until 2009, Tom published his award-winning blog Soul of the Garden, which chronicled the creation of a new garden and explored the intersections of spirituality, culture, and gardening. He is currently serving as director of the Texas Living Waters Project for the National Wildlife Federation, which works to protect Texas' freshwater resources.
March 22: Lauren Springer Ogden presents "Inspired by the Wild: Designing Naturalistic Plantings for Beauty, Adaptability, and Creatures"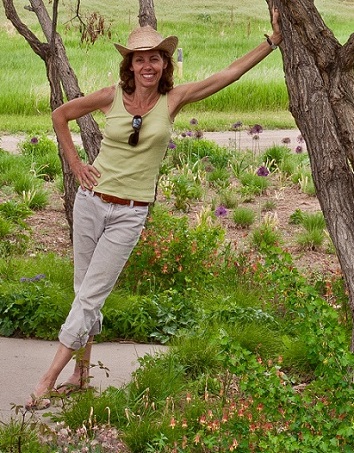 Description: In an ever more crowded and unnatural world, we gardeners find refuge and comfort among the plants we grow, the beauty we create, and the wildlife our gardens shelter and support. Most of us are also drawn to natural places, inspired by their endlessly fascinating plants, land forms, and wildlife. For 3 decades, designer, plantswoman, and author Lauren Springer Ogden has created and tended nature-inspired gardens in the harsh and stunning Mountain West and Texas, attempting to capture in microcosm the transcendent serenity she finds in that vast and varied region. In this talk, she shares the process of designing, making, and tending gardens inspired by natural plant communities such as desert/steppe, chaparral/brush, woodland/savannah, and prairie/meadow.
Bio: Lauren Springer Ogden has designed public gardens at Denver Botanic Gardens, Rollingwood City Hall, and the Gardens on Spring Creek in Fort Collins, Colorado, where she is on staff. She's written 5 books, including Plant-Driven Design (co-authored with her husband, Scott Ogden) and The Undaunted Garden. A pioneer in waterwise gardening, she also seeks to create beauty that serves wildlife. She believes that neither a gorgeous garden full of exotic plants but without wildlife value, nor a haphazard mishmash of native wildlife plants, are going to satisfy people or creatures, and all should be happy.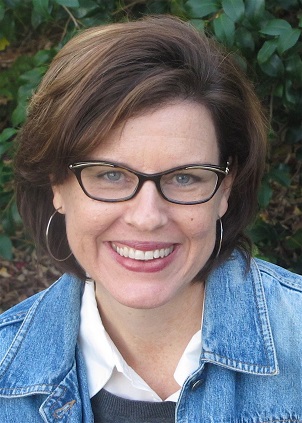 October 18: Susan Morrison presents "The Less Is More Garden: Big Ideas for Designing Your Small Yard"
Description: Attention, space-challenged gardeners! This talk is for you. Whether you currently garden in a small yard or plan to downsize someday, designer and author Susan Morrison's talk will help you maximize your garden's potential. Drawing from her latest book, The Less Is More Garden, she'll share strategies for creating spaciousness, help you determine the best ways to invest your budget, and suggest high-performing, problem-solving plants. You'll learn how less space and effort can result in more beauty and enjoyment.
Bio: Author of the forthcoming The Less is More Garden: Big Ideas for Designing Your Small Yard, California landscape designer Susan Morrison is a nationally recognized authority on small-sized outdoor spaces. Her designs have been featured in various publications including Fine Gardening magazine, where she also contributes articles on design and plant selection.
How to Attend
Garden Spark talks are held in Austin and are for anyone with an interest in gardening, garden design, and learning from design experts. Join the Garden Spark email list to get advance notice when talks go on sale; just ask to be added. I'll never share or sell your email address.
I hope you'll make plans now to attend one or more talks this year. Remember, each talk is open to only 30 attendees, so act fast when ticket announcements are made via email.