September 5th, 2008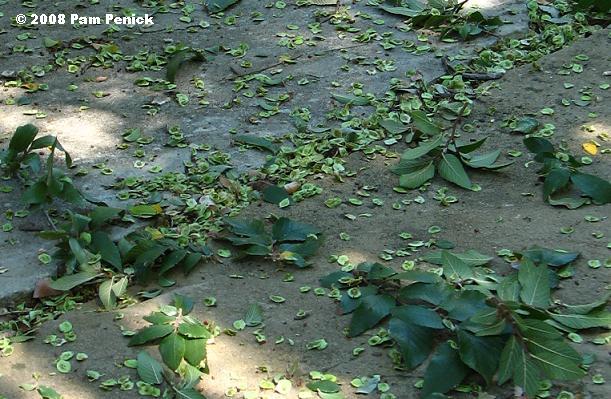 For the second year in a row, my cedar elm (Ulmus crassifolia ) is being tip-pruned without my authorization. Every morning I sweep up the patio under the tree (I've got to keep things looking good for potential buyers), but only an hour or so later I see that the patio is littered with small twigs and leaves again.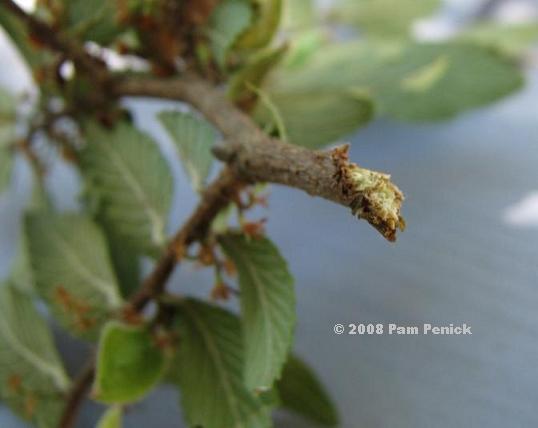 The ends of the twigs look as if they've been chewed. Hmm, who is the culprit?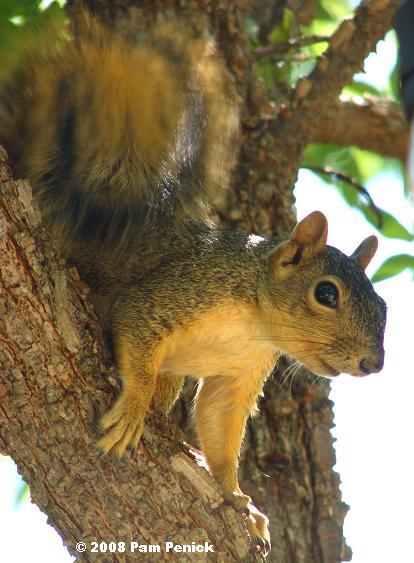 You're busted, squirrel! You and all your buddies have been trimming my tree without the proper authorization. Don't give me that look. I caught you red-pawed.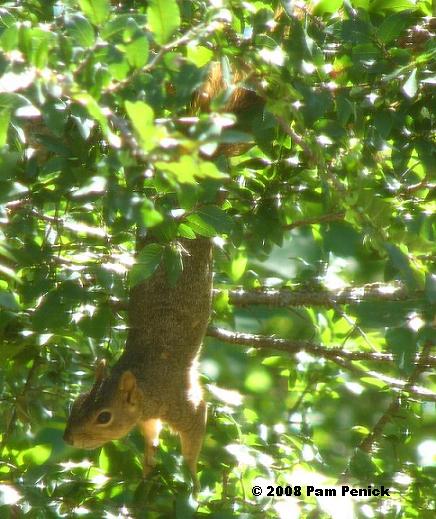 See? Here you are dangling by your hind feet, reaching for a twig to gnaw on. Yeah, I caught you and your delinquent buddies doing acrobatics in the tree yesterday morning, chewing and tossing. What's more, looking out the window as I type this, I see that you're at it again.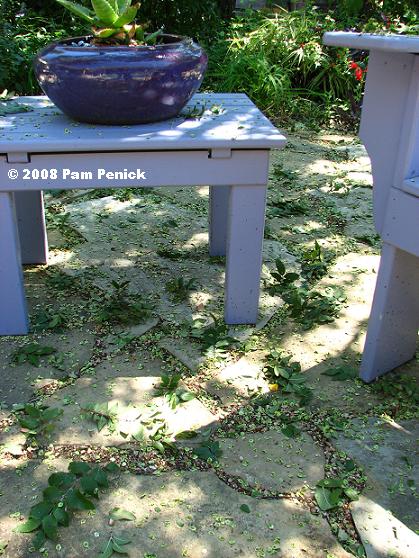 I insist you stop making a mess this instant!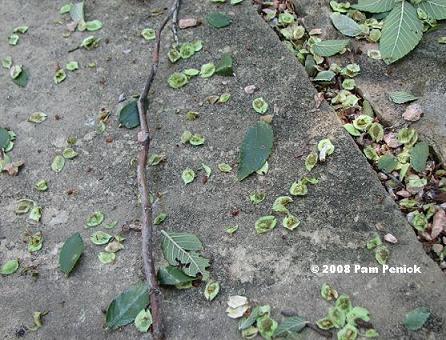 What? You say these cedar elm seeds are tasty and you're storing up for winter? Oh. Well, I guess the tree can spare a few twigs here and there. Go ahead, I don't want you to starve.
But could you please sweep up after yourselves?
All material © 2006-2008 by Pam Penick for Digging. Unauthorized reproduction prohibited.