October 16th, 2010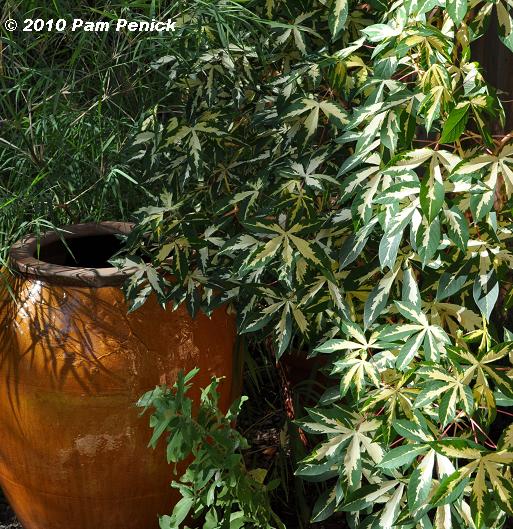 I hope you'll join me today for Foliage Follow-Up, the day after Bloom Day when we celebrate leaves, bark, seedheads, etc.—plant characteristics often overlooked in favor of flowers. Share your favorite foliage for October, and then leave a link here in the comments so we can find your post.
My favorite foliage this month varies between lush and strappy. Lush is a bit of a rarity in my xeric garden. The biggest leaves usually belong to spiny agaves. But I have a little lushness in the combination pictured above: the broad, palmate leaves of variegated tapioca (Manihot esculenta), paired with the long, thin leaves of Mexican weeping bamboo (Otatea acuminata aztecorum).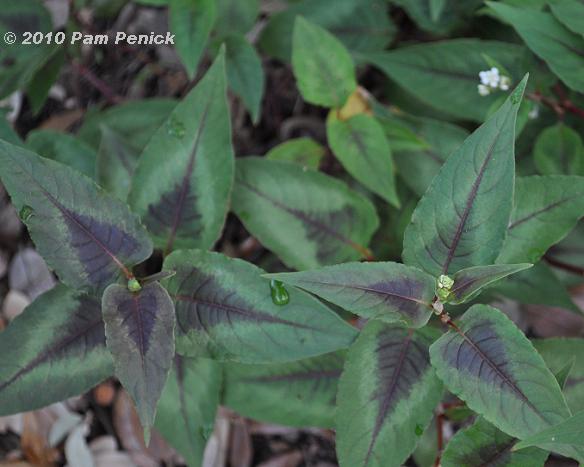 This pretty, leafy groundcover for shade is called red dragon knotweed (Persicaria microcephala), a passalong from RBell at The Lazy Shady Gardener. Planted in the heat of summer and watered only when I remembered (not often), this tough plant rallied and grew.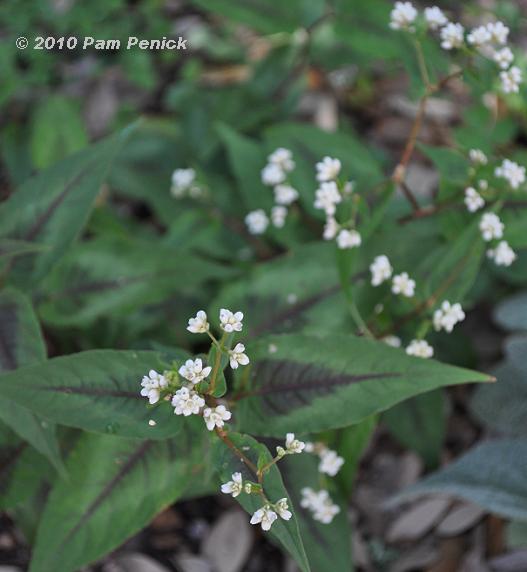 And with the cooler weather, tiny white flowers have appeared.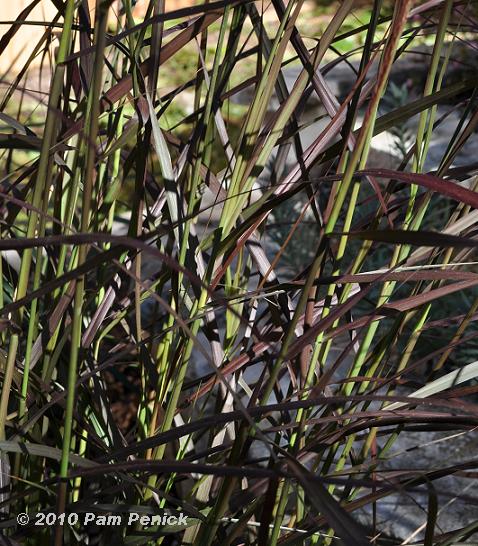 The leaves of purple fountain grass (Pennisetum setaceum) are a strappy explosion of purple, burgundy, and green at this time of year.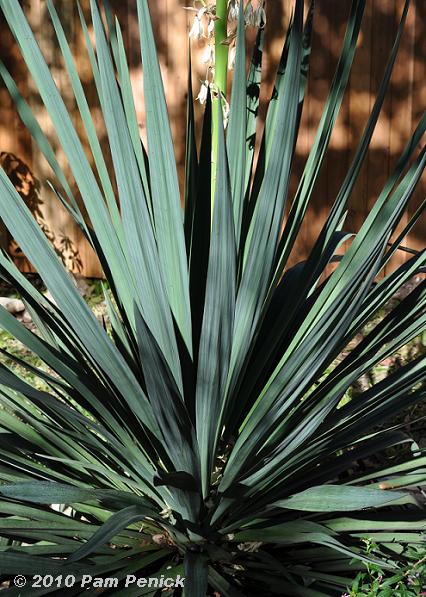 Softleaf yucca (Y. recurvifolia) foliage is more understated, but subtle lines run the length of the leaves, like strie. It's quite pretty.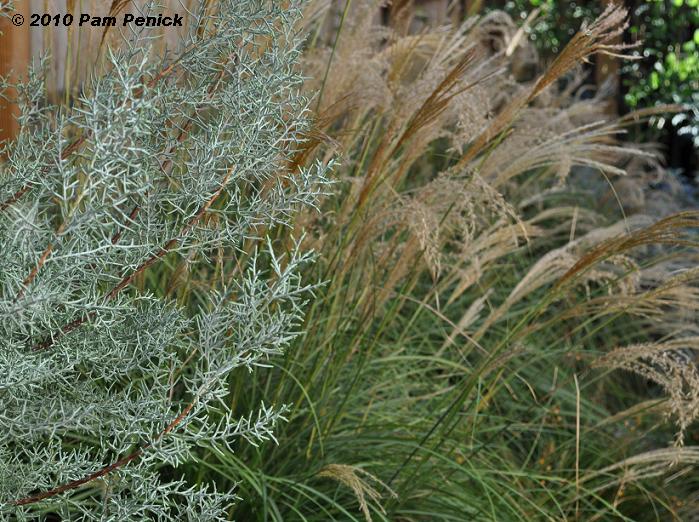 Arizona cypress (Cupressus arizonica) 'Blue Ice' and 'Adagio' miscanthus grass make a silver-and-gold combo in the sunny hillside garden.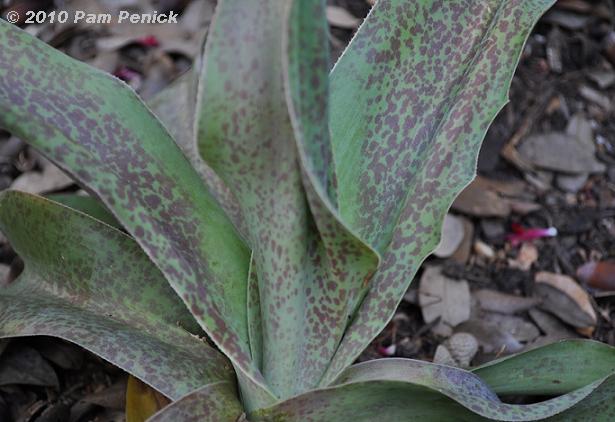 Last but not least, the purple-freckled leaves of a 'Macho Mocha' mangave pup. I just love this plant. Cold-hardy (it survived last winter's 17 degrees F in the ground, uncovered), heat-hardy, drought-tolerant, able to grow in light shade, beautifully shaped—just give it sharp-drained soil, and it will wow you. I had this one planted in too much shade under live oaks until recently, and it didn't die but it sure didn't look happy. As soon as I moved it to a sunnier spot, it perked right up and the purple freckles returned. Much better!
All material © 2006-2010 by Pam Penick for Digging. Unauthorized reproduction prohibited.