August 5th, 2010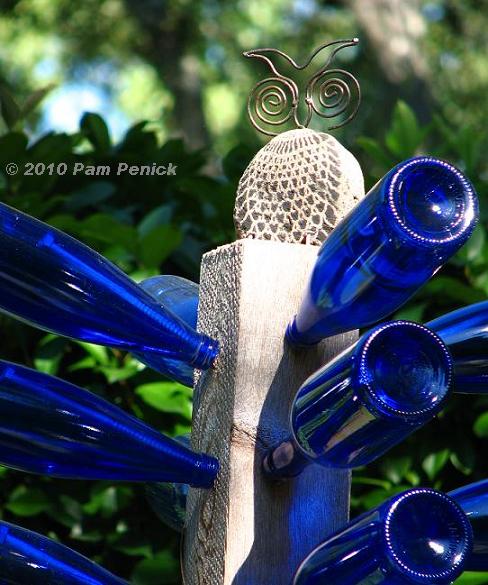 Do you remember the online discussion of a few years ago? Carol at May Dreams Gardens, among others, started a conversation about naming one's garden.
It got me thinking, and after a tongue-in-cheek shed remodel, I dubbed my former place Green Hall Garden as a play on words. (If you know Gruene Hall—and how to pronounce it—it makes sense.)
I've been pondering a name for the not-so-new-baby garden for about a year, but nothing ever seemed quite right. My new hillside garden has needed some time to grow into a name, but an extended visit from a young family sealed the deal. A family of screech owls, that is. We hear great horned owls on a regular basis too, especially in winter. In tribute to them, I'm calling my new garden Tecolote Hill. Tecolote (pronounced tek-co-lo-tay) means "owl" in Spanish, and it just sounds right.
So do you have a name for your garden?
All material © 2006-2010 by Pam Penick for Digging. Unauthorized reproduction prohibited.