July 30th, 2010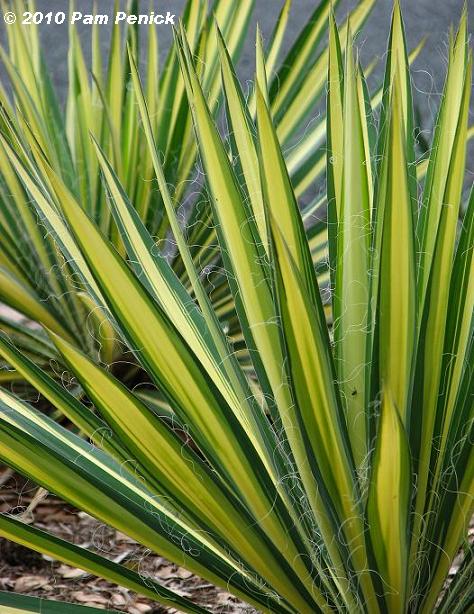 It shows an incredible amount of restraint that I have not planted my entire garden with nothing but 'Color Guard' yucca (Y. filamentosa 'Color Guard').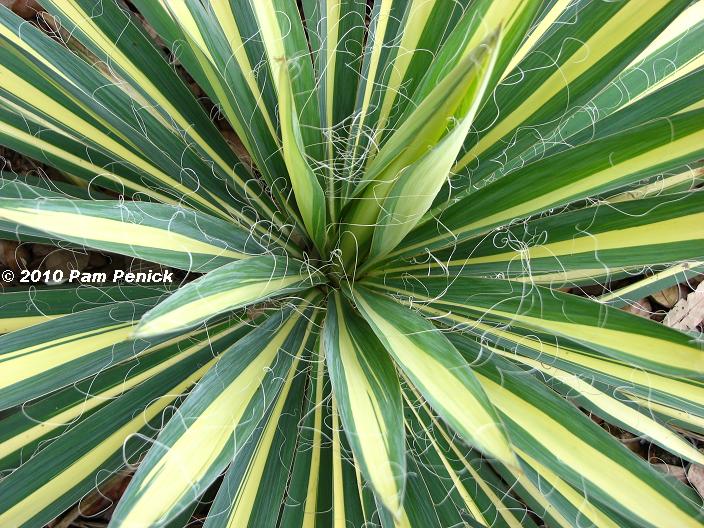 That color! The starburst form! Those curly, white filaments threading through the sword-shaped leaves!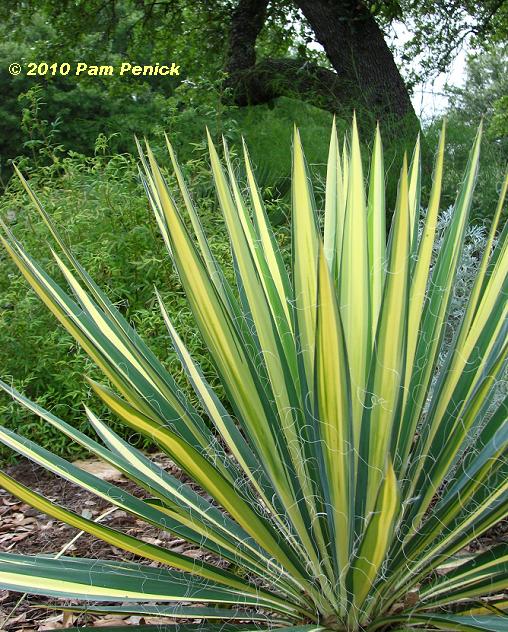 This deer-resistant, drought-tolerant "shrub" will grow in full sun or part shade (in a hot climate), and it's cold-hardy to zone 5. Frances at Fairegarden in Tennessee grows several 'Color Guard' yuccas in blue containers—yum!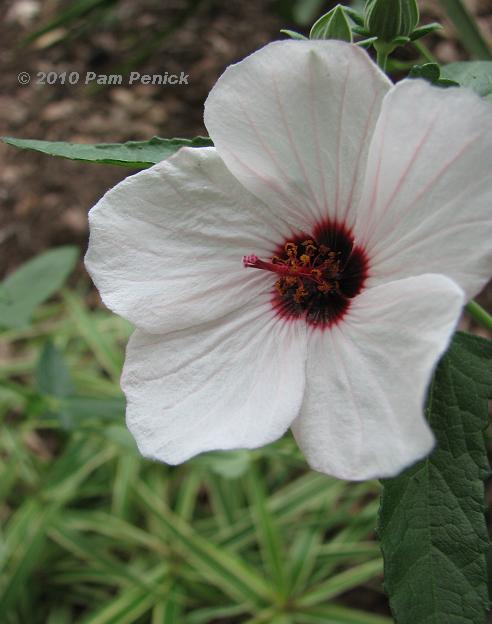 Of course, restraint is the better part of valor, and not planting my entire garden with yucca means that I can play with other deer-resistant plants, like pale pavonia (P. hastata).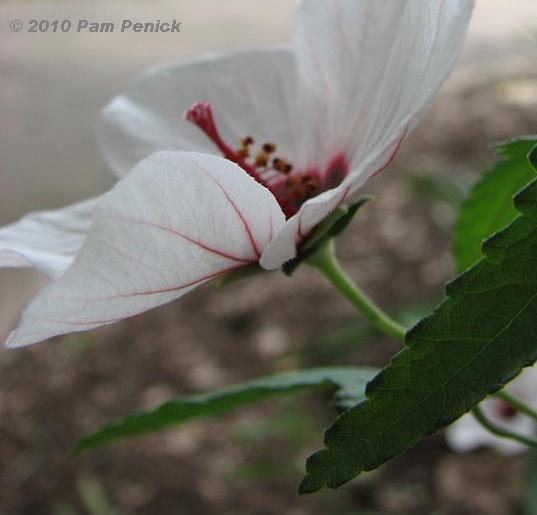 Native to South America, it's a cousin of our native rock rose (Pavonia lasiopetala). Both have a reseeding habit and flowers that open in the morning and close in the afternoon. The pale flowers of hastata glow in the dappled shade of live oaks. A wine-colored eye and veins make them even prettier.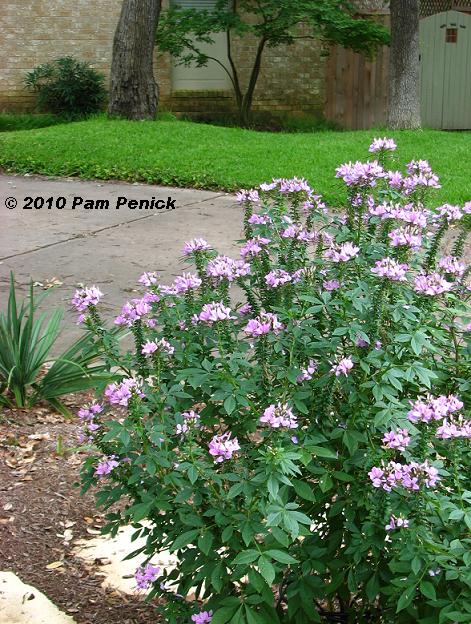 On the sunnier side of the bed, 'Senorita Rosalita' cleome has not been sampled once by the deer.
I'm starting to feel the planting itch again. How about you, southern gardeners? Are you counting the weeks until the Death Star switches from high beam to low (or at least medium)? Just two more months to go until we get a break from the heat and can plant to our hearts' content. Just one month if we want to "cheat" and start early. Or did you never stop for summer?
All material © 2006-2010 by Pam Penick for Digging. Unauthorized reproduction prohibited.