July 21st, 2010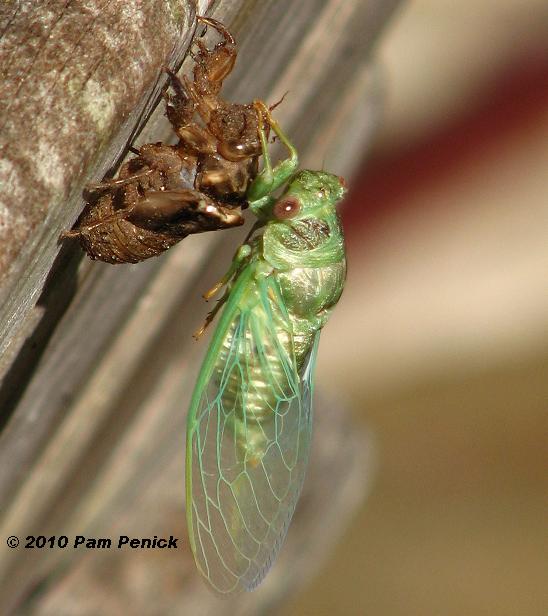 Dozens, maybe hundreds, of brown, cicada-shaped husks are clinging to walls, fences, plants, and furniture in my garden this summer, showing where the buzzing insects sloughed off their old skins. Those unpromising looking shells would make anyone think the cicada an unlovely insect.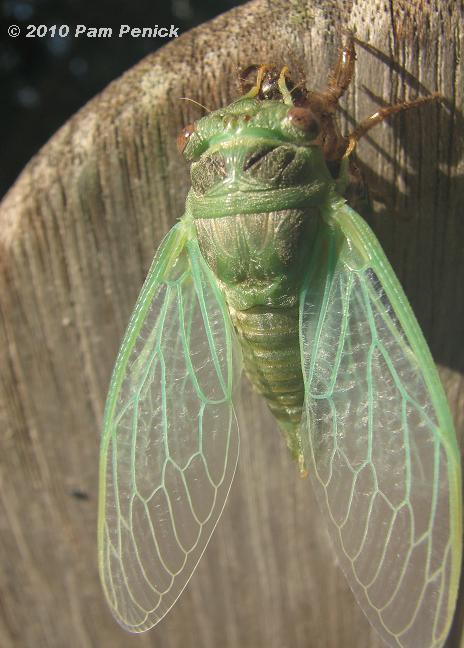 But a chance encounter with a newly emerging cicada taught me that they're actually rather jewel-like.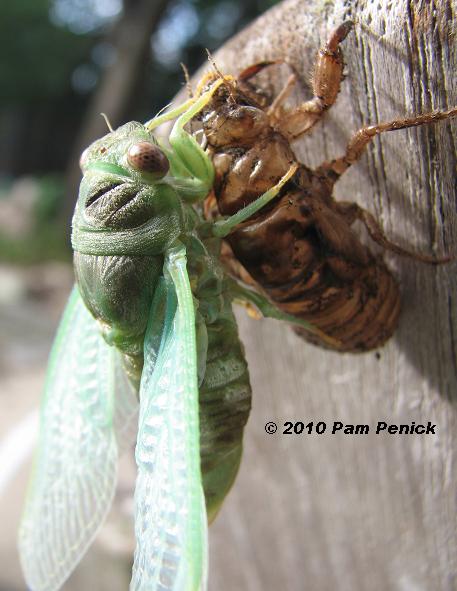 Tell-tale holes in the decomposed granite around the stock-tank pond have indicated where some cicadas are emerging from their quiet underground existence. The holes and castoff skins are usually all I ever see, so I felt lucky to come upon this one as it molted on the back of a chair.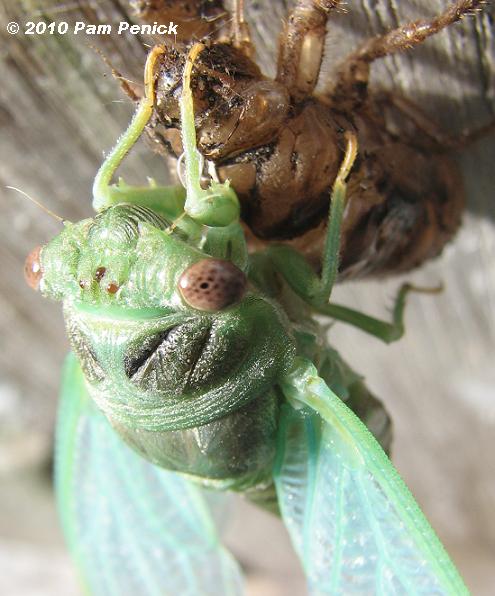 It may not be the belle of the ball, but it's still a fascinating creature.
All material © 2006-2010 by Pam Penick for Digging. Unauthorized reproduction prohibited.