May 20th, 2010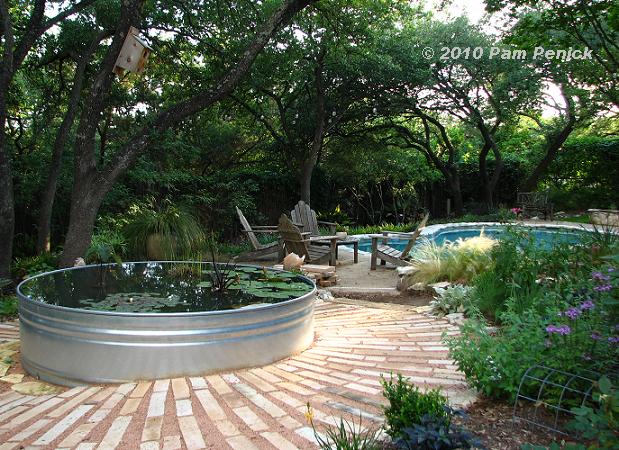 Linda from Each Little World recently asked whether she'd missed a post about the paving around my stock-tank pond. I did post a few pics of my new sunburst path after I got the stone laid, but I decided to hold off on more until I'd finished the details of "grouting" with decomposed granite and laying threshold stones. One thing led to another, and those tasks dragged out a couple of months, but it's all done now. As you can see, the pond echoes the curvy shape—and watery vista—of the pool in the background.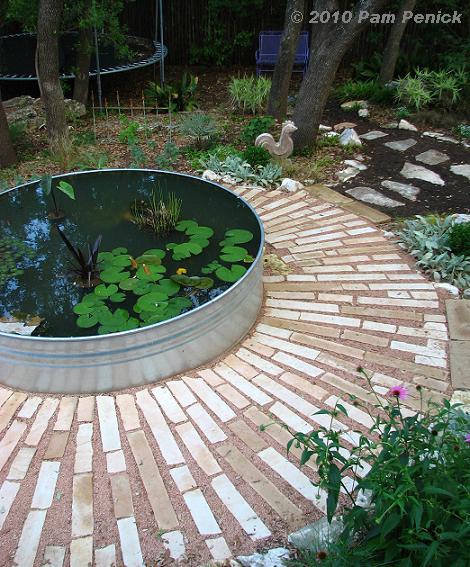 An overhead view from the deck reveals the kids' trampoline in the lower garden, down a slope of about 5 feet. The pond echoes its shape too. There's a deliberate circle theme going on.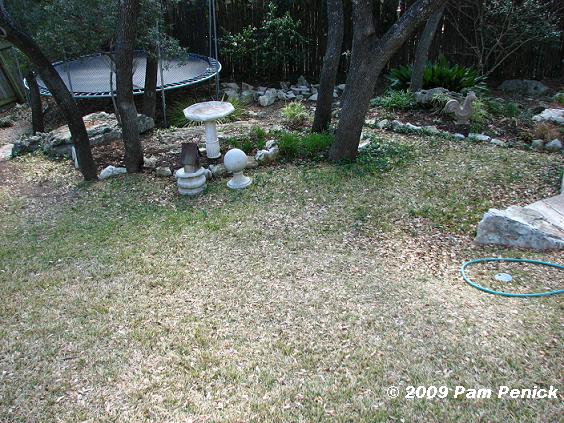 BEFORE: This is how the space looked a year ago. Click on the link for my post about how the circle design came to be.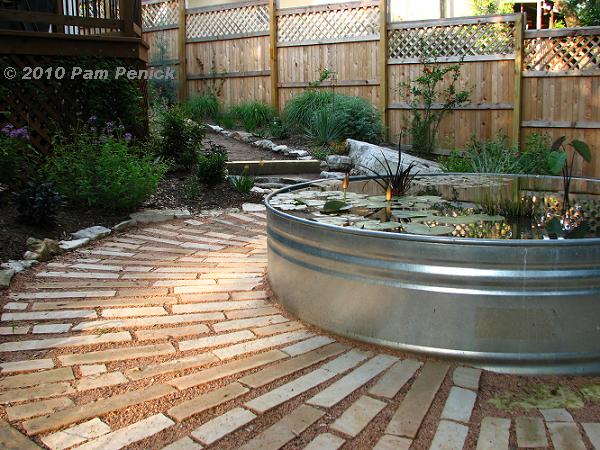 I love how the pond has become the hub of the garden, with path spokes radiating out in four directions. Looking from the pool surround up the slope to the new side garden planted last fall, you can see that I'm in the process of constructing a hillside path—one of the "spokes." Working backwards from how it should be done (hardscape first), I'd created beds first because I had plants to plant and no moolah for hardscaping. The eventual result was grassy paths that I planned to convert into gravel or stone. Well, that day has come. This will be a pea-gravel-and-timber path soon.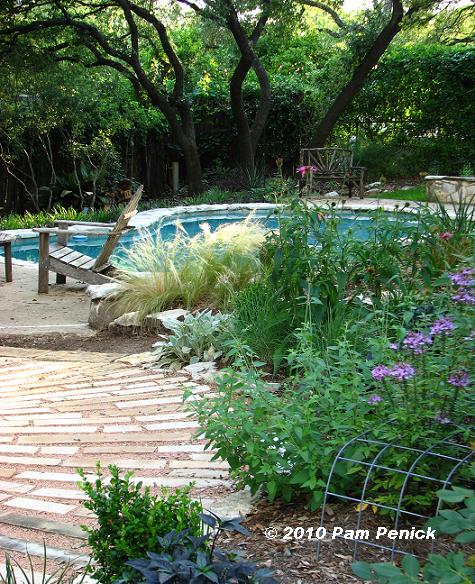 Turning back toward the pool, a wedge of bare dirt shows where I'll soon be laying a flagstone path from the deck to the pool surround. Hours of sweaty labor await, but the result will be worth it.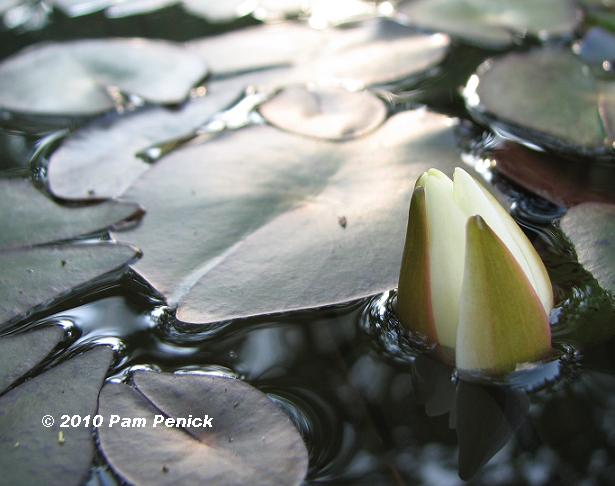 In the meantime, I'll close with a cooling image of a 'Helvola' water lily bud breaking the surface of the pond. I get so much pleasure from this simple stock-tank pond. It was exactly what I needed to transform an empty stretch of lawn into a focal point for a surrounding garden.
All material © 2006-2010 by Pam Penick for Digging. Unauthorized reproduction prohibited.