April 21st, 2010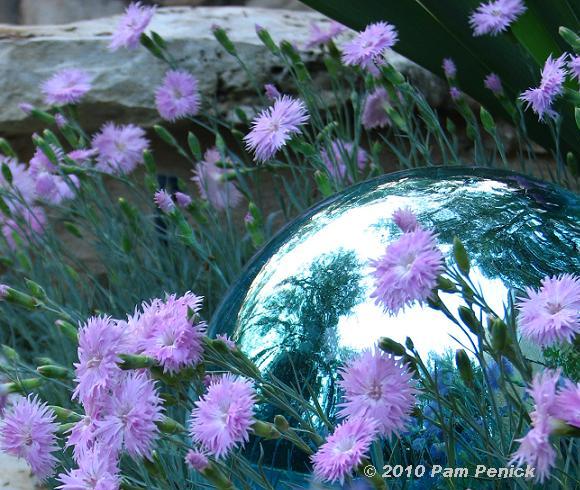 Purchased for its cool blue foliage, the pale pink flowers of 'Bath's Pink' dianthus were unexpected. For some reason, I thought they'd be hot pink.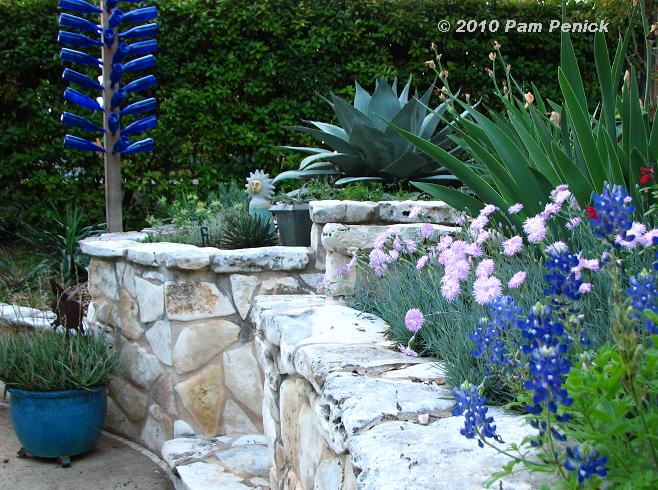 But at twilight, paired with blue, pale pink is magical. 'Bath's Pink' looks smashing with the Texas bluebonnets. Its icy blue foliage harmonizes with the cobalt of the bluebonnets and bottle tree and echoes the cool blue of the 'Whale's Tongue' agave.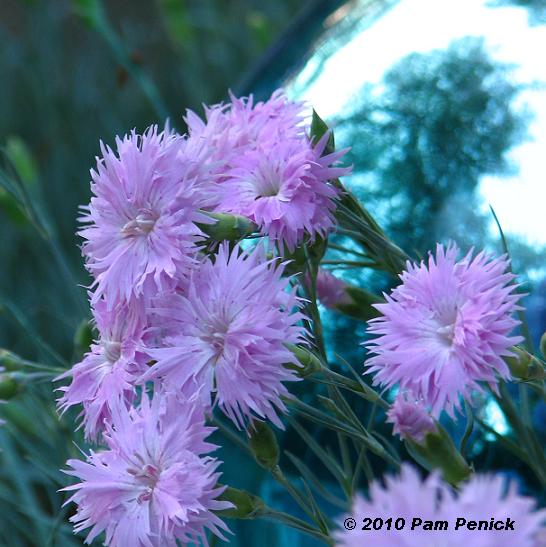 It looks fabulous with the blue gazing ball.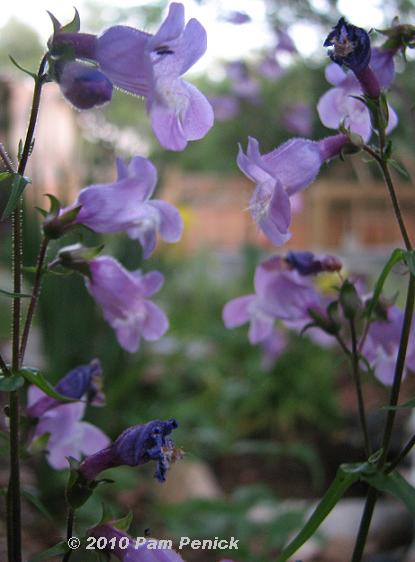 Gulf Coast penstemon (P. tenuis) carries along a similar color scheme.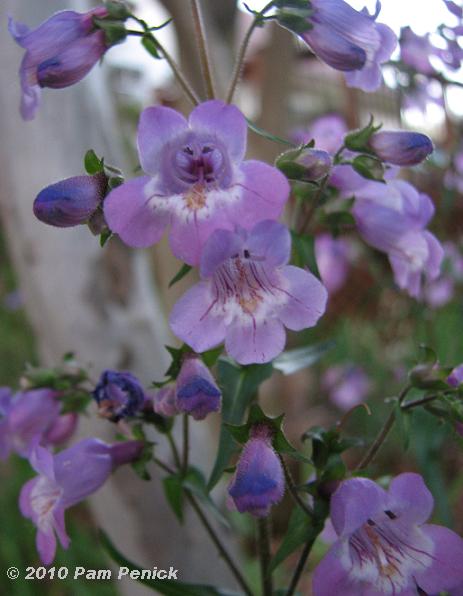 Pale lavender and blue at dusk—lovely.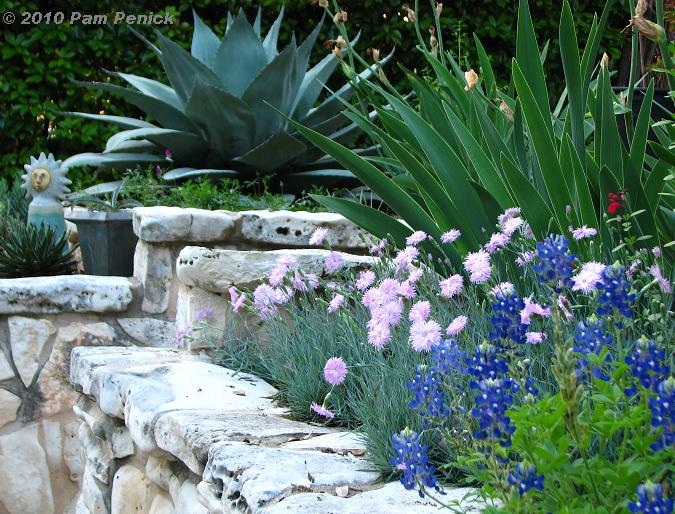 Now just add the clove-like fragrance of the pinks (aka dianthus) and enjoy twilight magic.
All material © 2006-2010 by Pam Penick for Digging. Unauthorized reproduction prohibited.