March 15th, 2010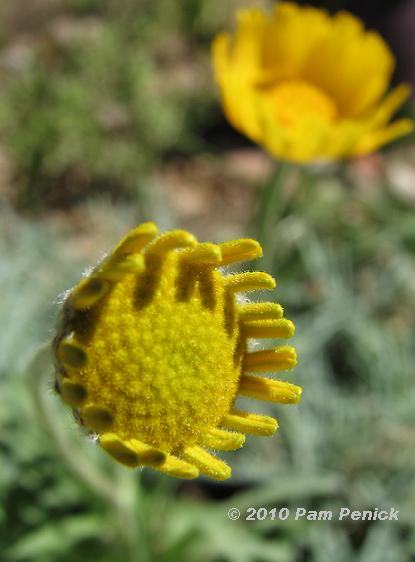 Recent purchases are making me happy with a sunny-side-up Bloom Day. Cute little hymenoxys, also known as four-nerve daisy (Tetraneuris scaposa), is in bud and in bloom. This tiny Texas native is super tough and nearly ever-blooming. It loves full sun and good drainage.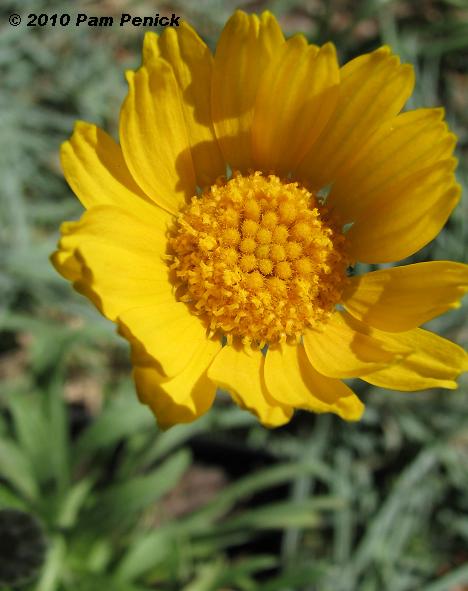 Another hymenoxys flower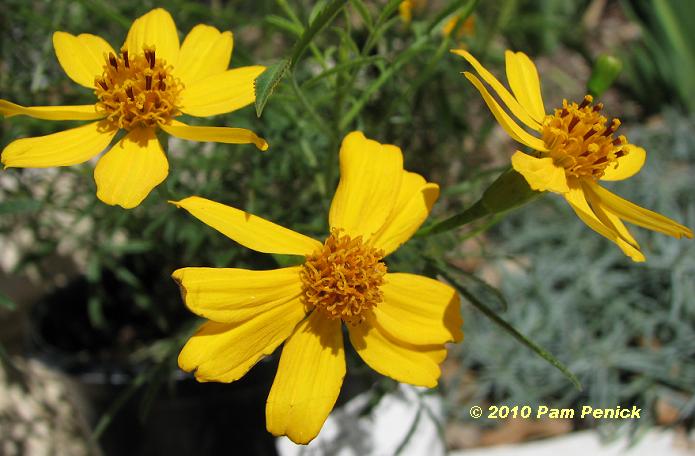 Copper canyon daisy (Tagetes lemmonii), with intensely fragrant, fine-textured leaves, bursts into an explosion of yellow blooms in the fall. Mine is only blooming because I just got it from the nursery, and they protected it from frost this winter.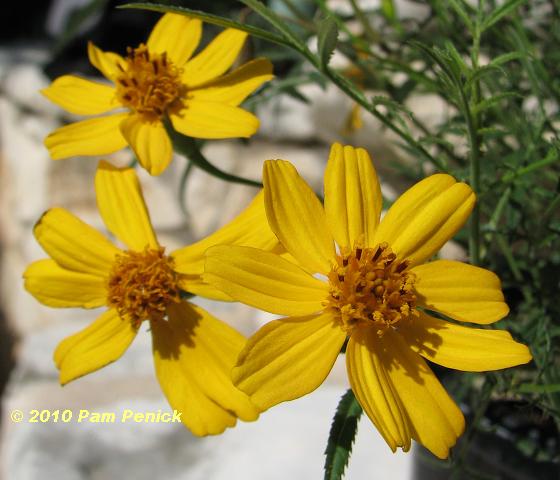 Another view. I'm hoping to foil the deer out front with this one.
That's it for blooms, although I have numerous buds popping up all over the garden, which I've never appreciated more than this spring, after our bitterly cold winter ("bitter" being a relative term, you understand). Visit May Dreams Gardens to see what's blooming on this date in gardens around the world.
And don't forget that Foliage Follow-Up is tomorrow. There's always foliage worth celebrating, especially this month, as many of our gardens begin to wake up. I hope you'll join me in celebrating leafy goodness.
All material © 2006-2010 by Pam Penick for Digging. Unauthorized reproduction prohibited.