March 16th, 2010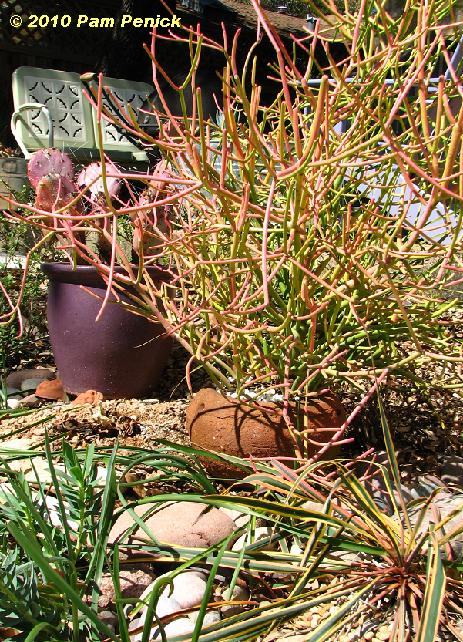 New leaves are unfurling on shrubs, vines, perennials, and ornamental trees. Spring has sprung in Austin. But I still can't overlook the beauty of succulents on this Foliage Follow-Up, a celebration of foliage on the day after Bloom Day.
I mean, just look at this blazing orange, pink, and chartreuse Euphorbia tirucalli 'Sticks on Fire.' Nestled between Yucca flaccida 'Bright Edge' and a winter-purpled prickly pear, things are looking hot, hot, hot.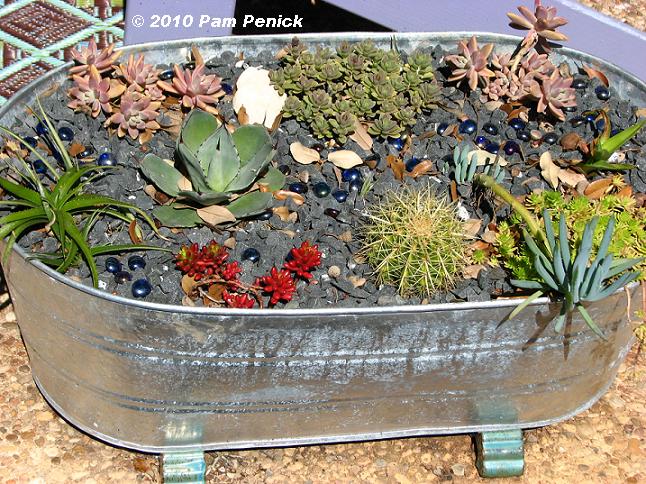 My succulent trough is filling in with new spring growth, even as some of the plants, like red-hued jellybean plant (Sedum rubrotinctum), still sport bright winter coloring. Many succulents change color at different times of the year. Cold weather, drought, and full-sun exposure bring on the most dramatic color changes.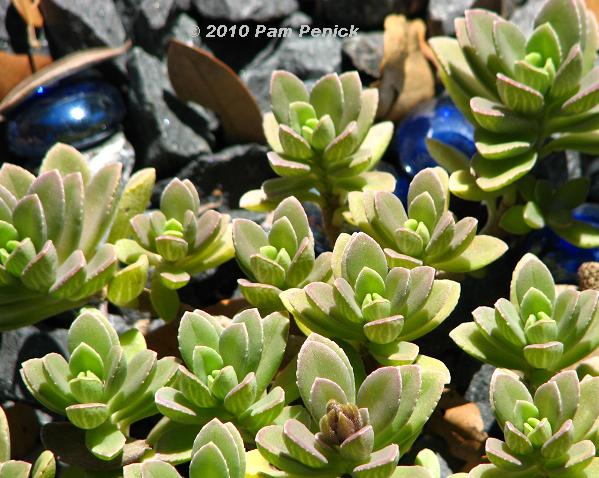 Green leaves are tinged with pink on this mystery succulent.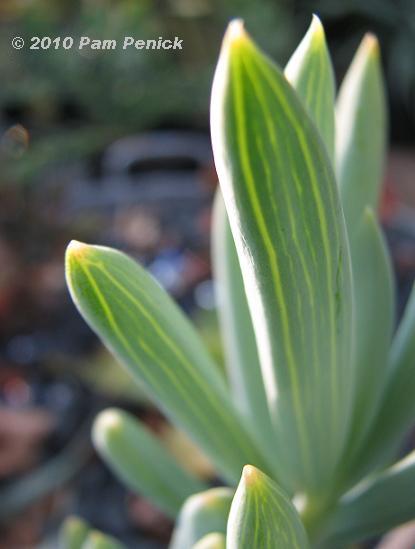 Blue chalkstick (Senecio mandraliscae) stretches toward the sun like blue fingers.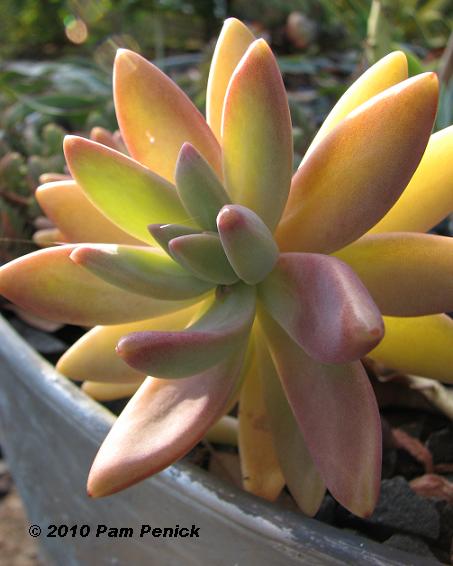 Ghost plant (Graptopetalum paraguayense) glows rosily in late afternoon sunlight.
That's all for today. If you'd like to join in, just post pics of your favorite March foliage on your blog and leave a link to it in a comment on this post. Because spring is my busy season for design work, I may not have time to comment on each post. But know that I will visit each link to admire everyone's leafy inspiration.
All material © 2006-2010 by Pam Penick for Digging. Unauthorized reproduction prohibited.