February 24th, 2010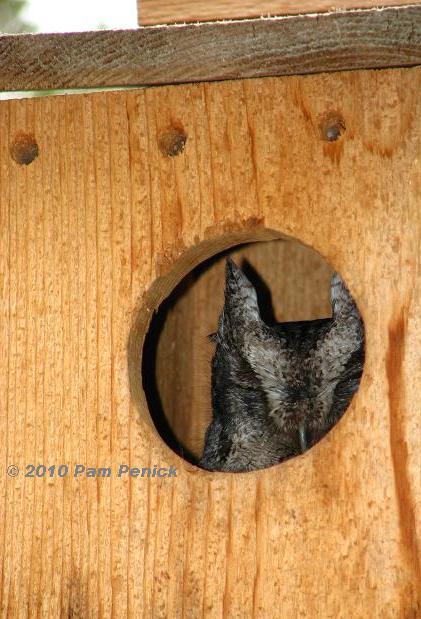 Night owl news! The squatter squirrel has departed or been evicted by the new tenant. At last, after a year-long wait, we have a screech owl in our owl box.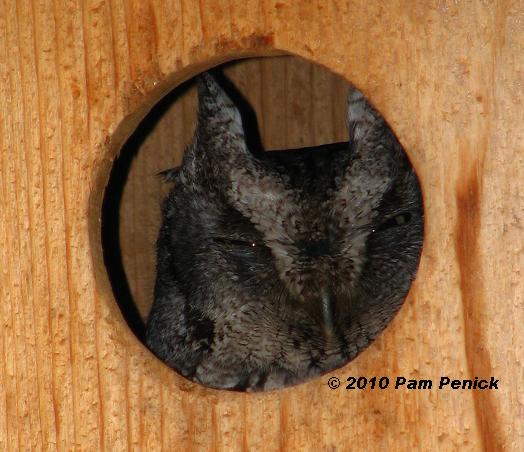 I noticed her (or him) on Tuesday, as I was out covering tender plants before a predicted freeze. She seemed to be taking a midday nap, but when I got close with the camera she cracked her lids to keep a languid watch on me.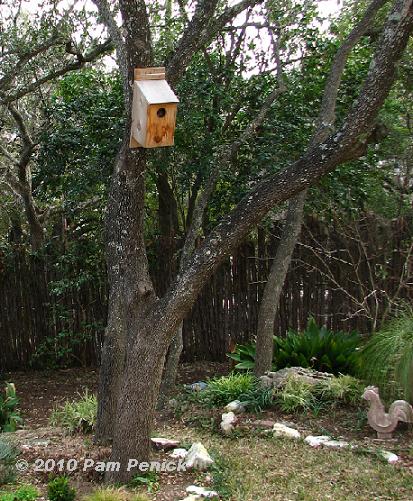 My DH made the owl box for me for Christmas in 2008, and lately I'd been suggesting we (he) might have to move the box higher to attract a proper tenant. I'm glad we won't have to, especially as we have a great view of the box from the kitchen window.
Now I'm impatient to see owlets!
All material © 2006-2010 by Pam Penick for Digging. Unauthorized reproduction prohibited.