February 16th, 2010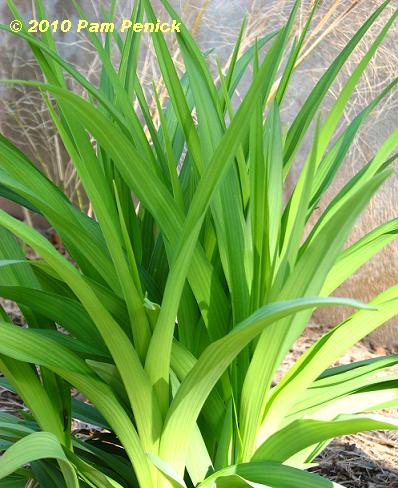 Today is Foliage Follow-Up, a day for garden bloggers to celebrate foliage after admiring flowers for Bloom Day. In my freeze-recovering garden, spring has been slow to make an appearance, which is why my favorite greenery right now is brand-new. Here is fresh new growth on one of my daylilies.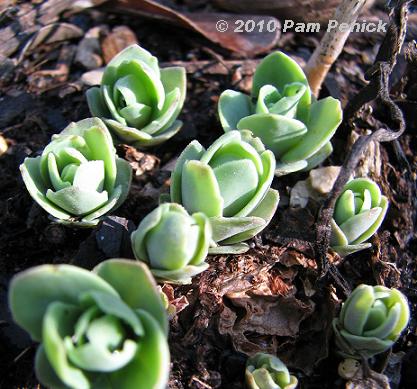 And here are cute new-sprouting leaves on the 'Autumn Joy' sedum.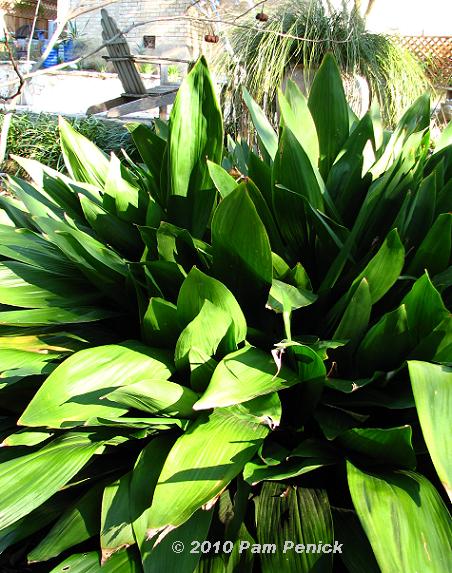 Aspidistra, or cast-iron plant, came with the garden and is commonly grown all over Austin. This shade plant may be common as dirt, but I love it for its broad evergreen leaves that help keep my garden green all winter. This clump is about 6 feet in diameter.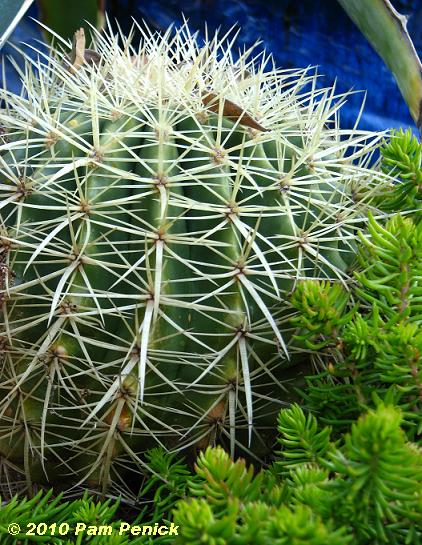 Evergreen sun lovers include golden barrel cactus and 'Angelina' sedum.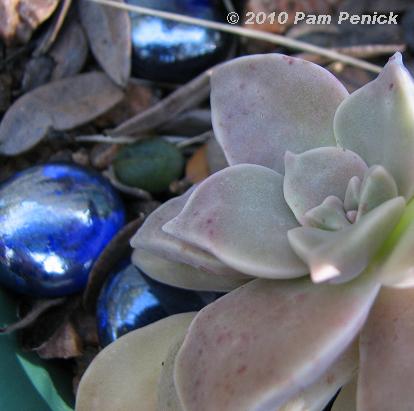 Ghost plant does well in partial shade here. It's more ever-pink than evergreen.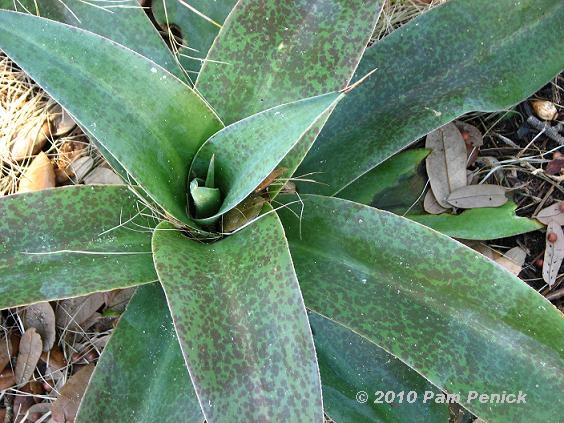 The last of my succulents that I'll show today is a 'Macho Mocha' mangave, with its cool purple freckles.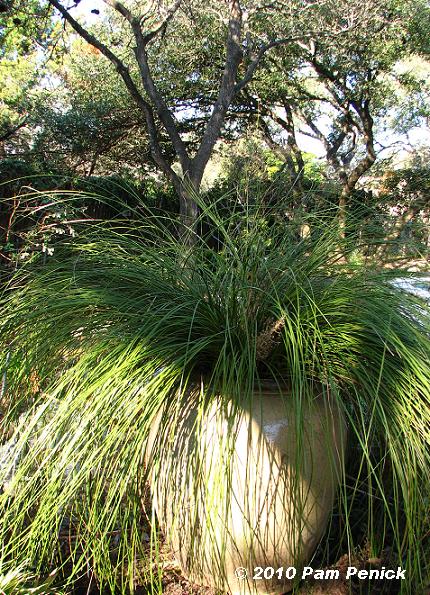 Moving on to grass-like plants that help keep my winter garden green, here's a massive Texas nolina (Nolina texana) that's been growing in this pot for about 5 years. It takes sun or shade and is deer resistant.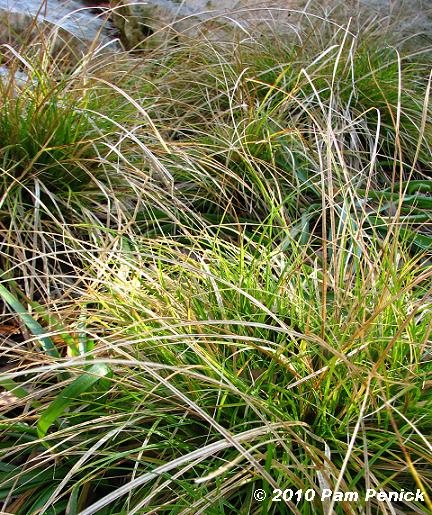 The tawny green tufts of Texas sedge (Carex texensis) remain all winter.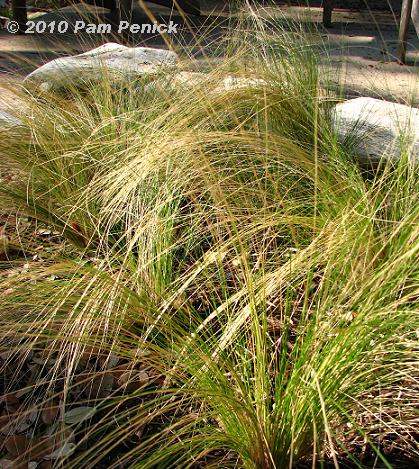 As does the more elegant Mexican feathergrass (Nassella tenuissima).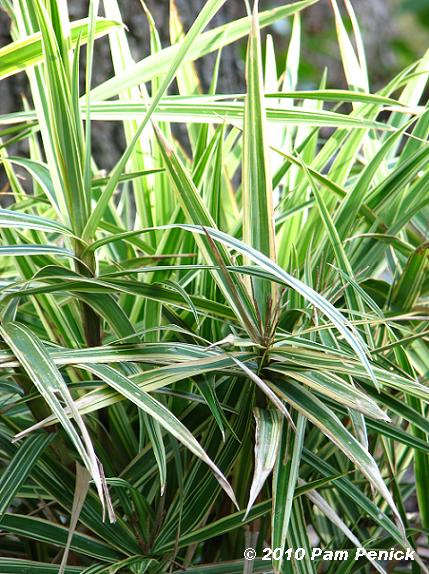 Green-and-ivory-striped Sparkler sedge (Carex phyllocephala 'Sparkler') brightens up shady spots under the live oaks. I'm going to try this out front in deer country soon and hope they hate it as much as I love it. I haven't found this sedge at economical prices yet, so I'm planning to divide my existing collection to get a few for the deer trial.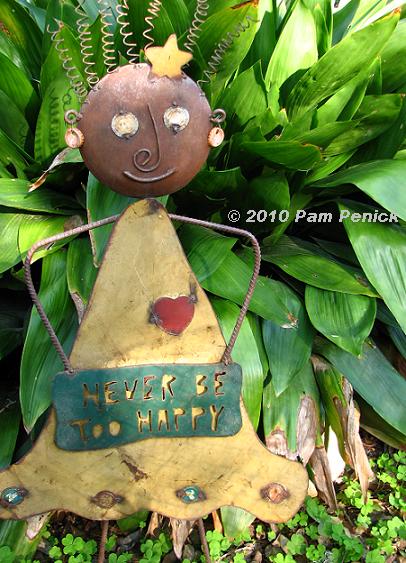 That's it for this Foliage Follow-Up. I look forward to seeing what stands out in your February garden, so join me and post a few pics of your favorite foliage for all of us to enjoy. After you've posted, come back here and leave your link on this post in a comment so we can find yours.
All material © 2006-2010 by Pam Penick for Digging. Unauthorized reproduction prohibited.