February 11th, 2010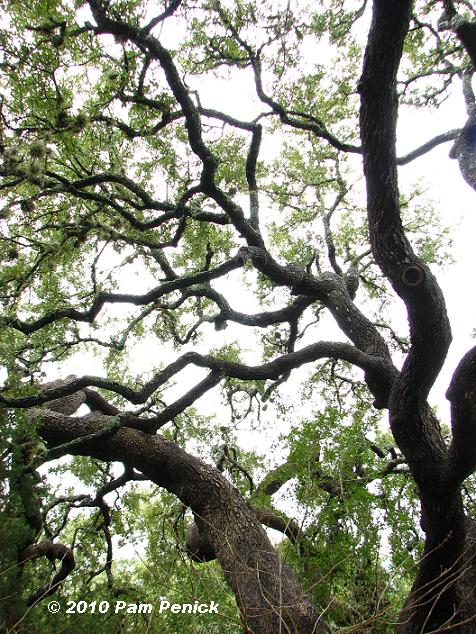 Shade trees in central Texas rarely grow into straight-trunked, towering giants. But what they lack in height they make up for in girth and character, like this twisting, spreading live oak at the Wildflower Center.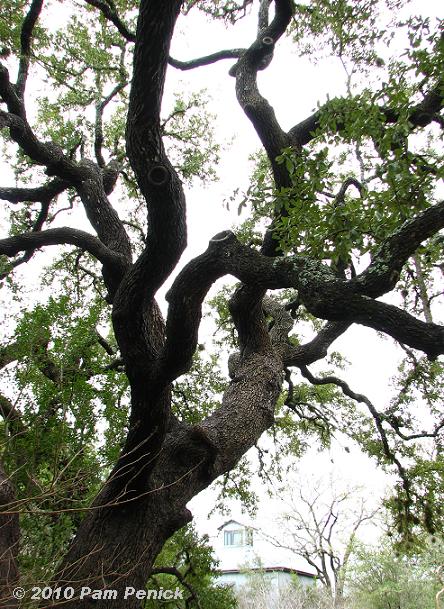 Another look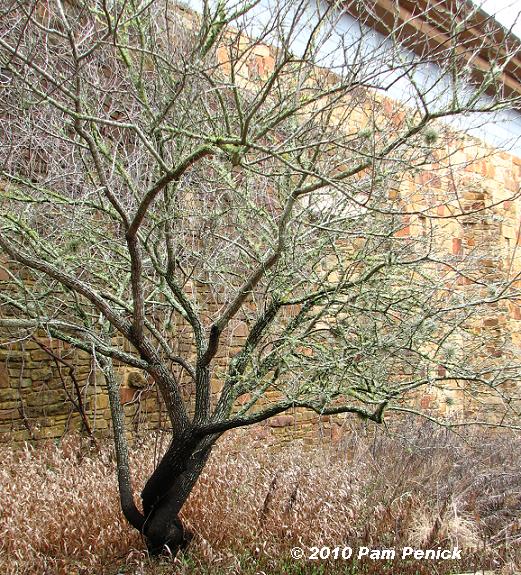 Smaller in stature but also full of character, this catclaw acacia (Acacia greggii var. wrightii) caught my attention too.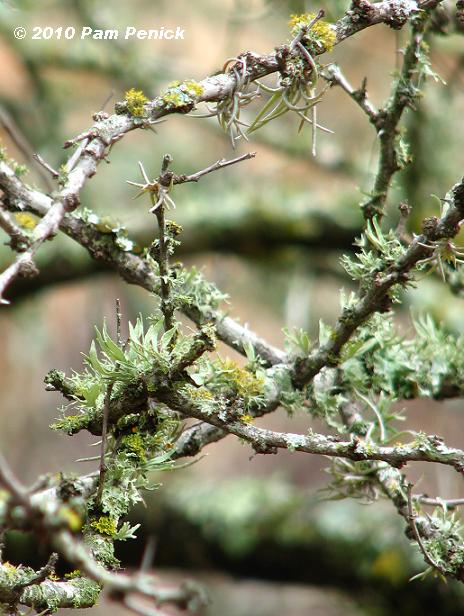 Moss clung to its bare branches.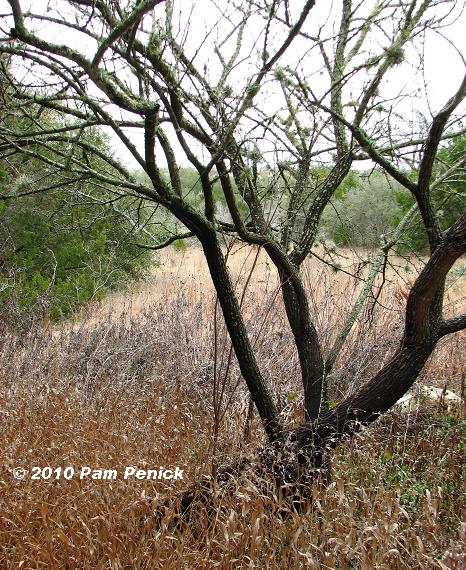 Its wizened form was picturesque against the meadow grasses.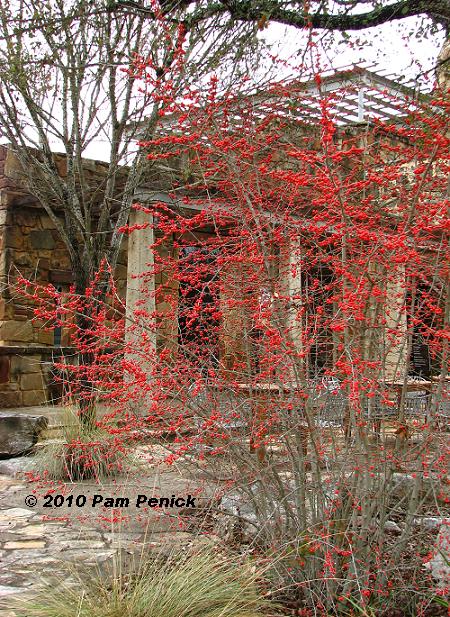 And of course there was possumhaw holly (Ilex decidua), in all its winter glory.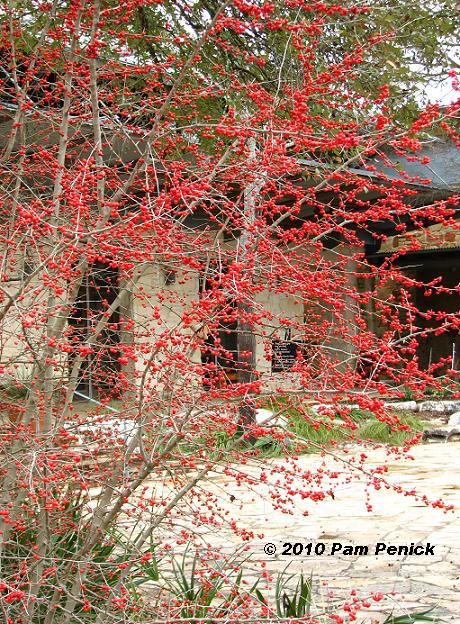 The possumhaws have never been so beautiful as this year, at least not in my memory.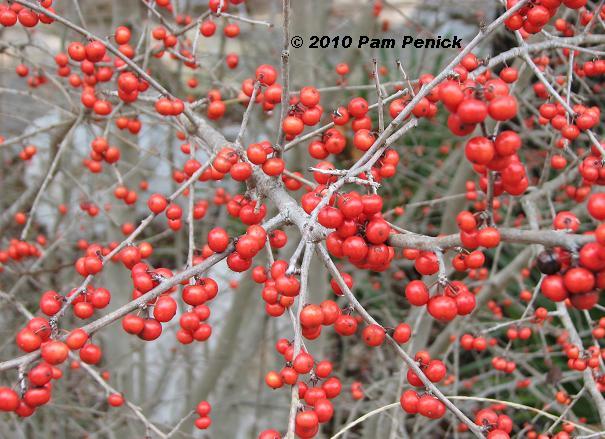 What native trees stand out in your winter landscape?
I've been posting about the Lady Bird Johnson Wildflower Center all week. To see my most recent post about winter's quiet beauty at the Wildflower Center, click here.
All material © 2006-2010 by Pam Penick for Digging. Unauthorized reproduction prohibited.