February 10th, 2010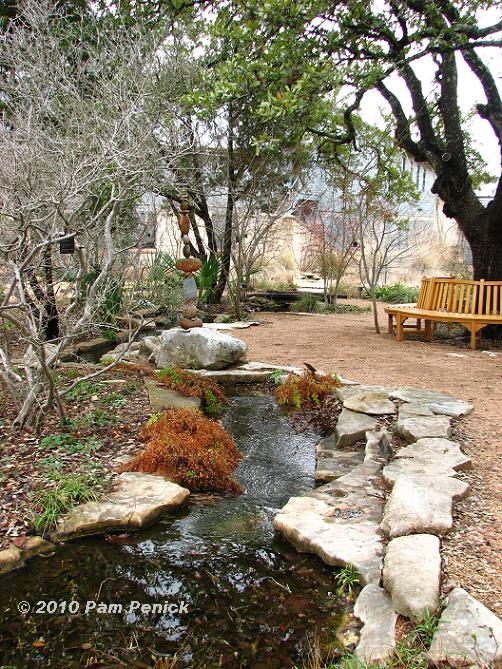 The Lady Bird Johnson Wildflower Center's name can be misleading. Its native-plant gardens do not exclusively or even predominantly feature wildflowers. Hearing about the place, one might reasonably imagine sunny meadows colored by Texas bluebonnets, Indian paintbrush, and coreopsis, and the Wildflower Center does grow them. But such wildflowers are the seasonal frills on a garden made beautiful in every season by evergreens and succulents, deciduous shrubs and trees, swaying grasses and climbing vines, water features masterfully constructed to look natural, and the strong structure of rugged stone walls.
Pictured above is the Erma Lowe Hill Country Stream, a shady respite in summertime, in winter a contemplative resting place.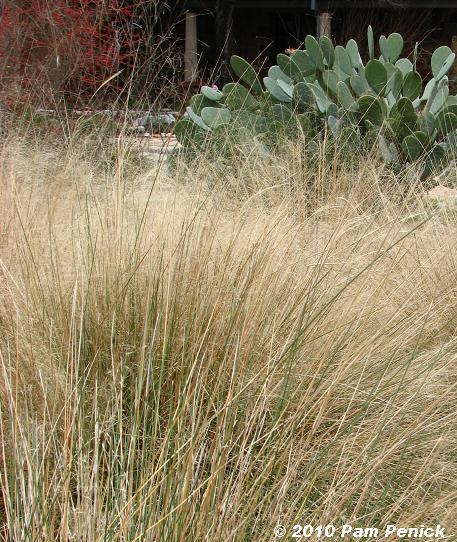 The colors of winter in Austin: tawny Gulf muhly grass (Muhlenbergia capillaris), gray-green spineless prickly pear (Opuntia), and the red sparkle of possumhaw holly (Ilex decidua) berries.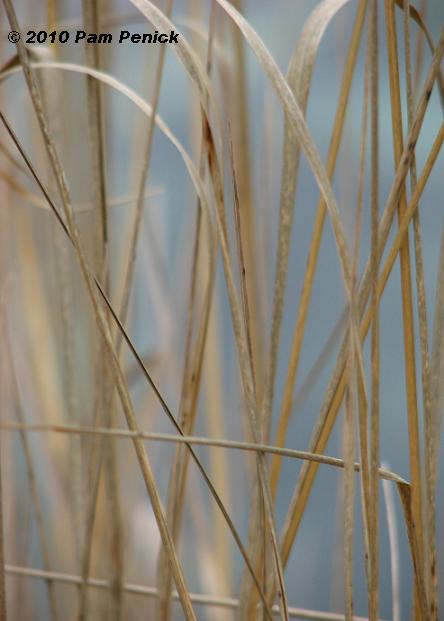 Ornamental bunch grasses offer year-round beauty.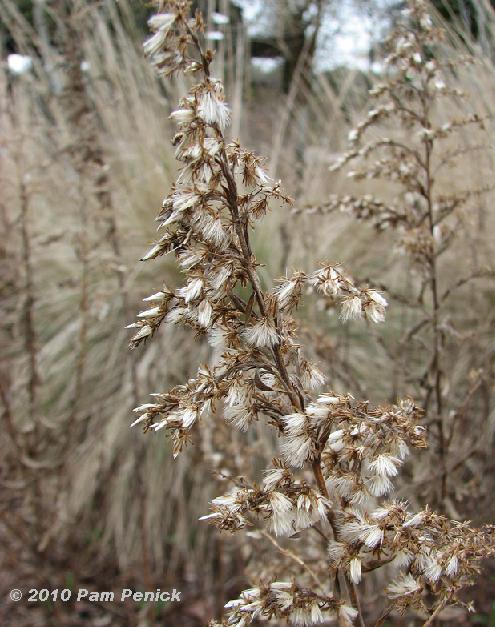 The white, fluffy seeds of tall goldenrod (Solidago altissima) complement the silvery gray stems of Lindheimer muhly grass in the background.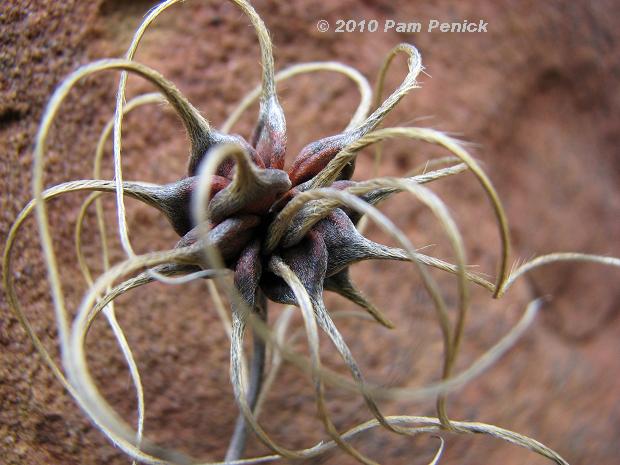 Seedheads can be a great source of winter interest, like these on a Clematis texensis vine.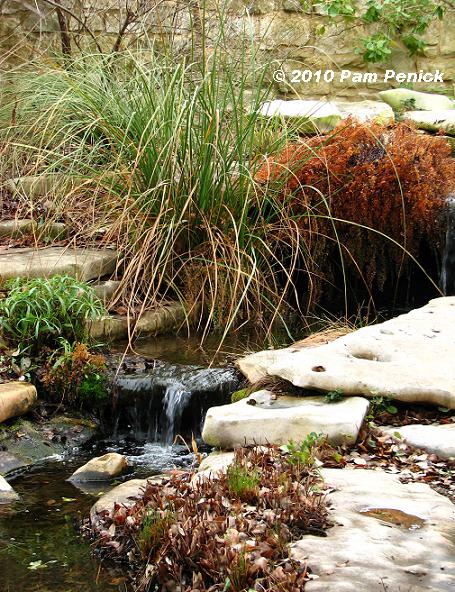 A small waterfall that appears to emerge from a spring under limestone boulders serves as the headwater for the Hill Country Stream pictured at the top of this post.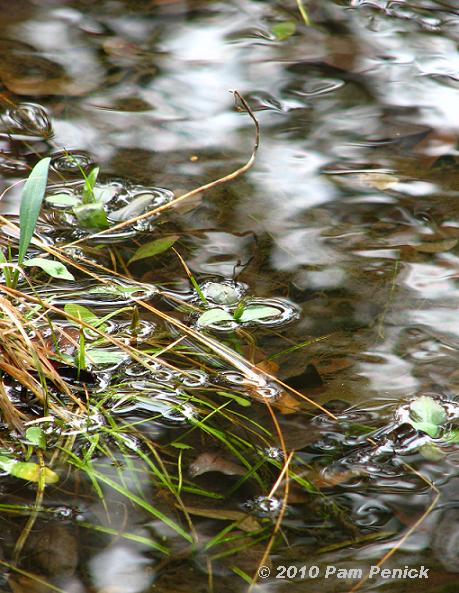 Soft winter light on the water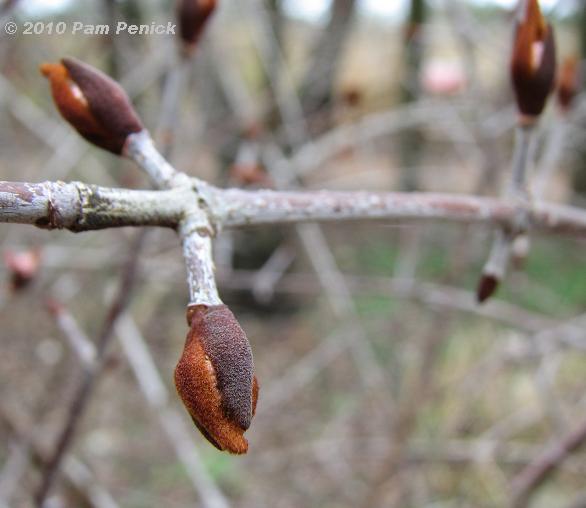 Signs of spring are evident here and there, like these swelling buds on a rusty blackhaw viburnum (Viburnum rufidulum).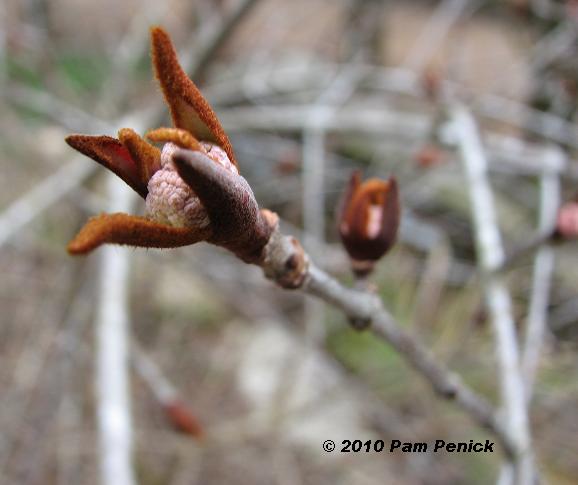 Another look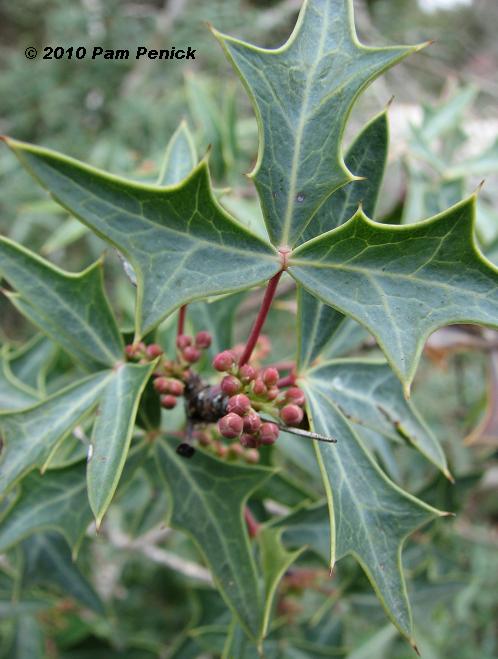 Agarita (Mahonia trifoliolata), a beautiful holly-like shrub with blue-green leaves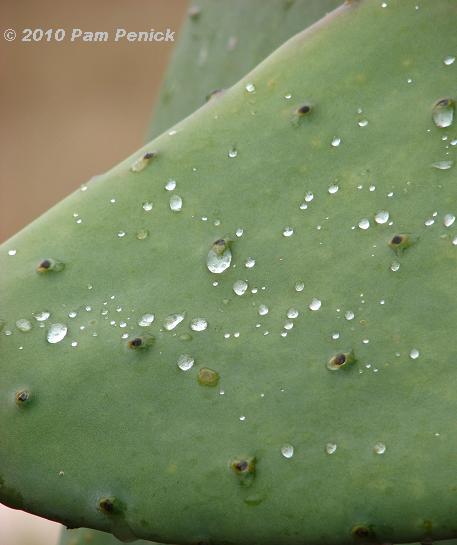 Water droplets clinging to Opuntia pads provide tell-tale evidence of our recent rains.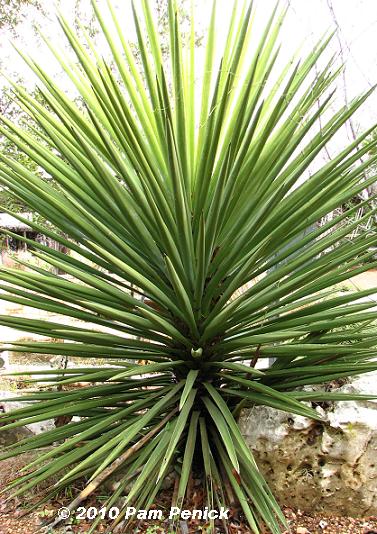 Starburst-shaped yuccas command attention.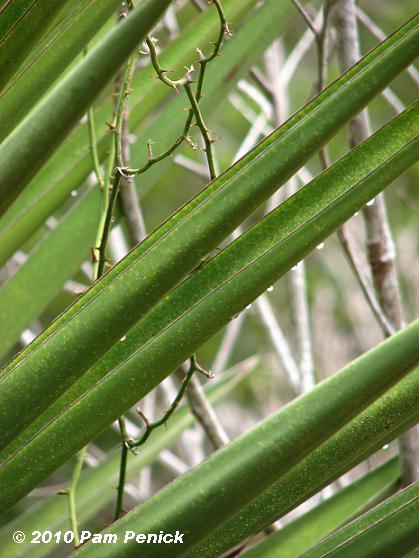 Up close—carefully!—more water droplets can be seen.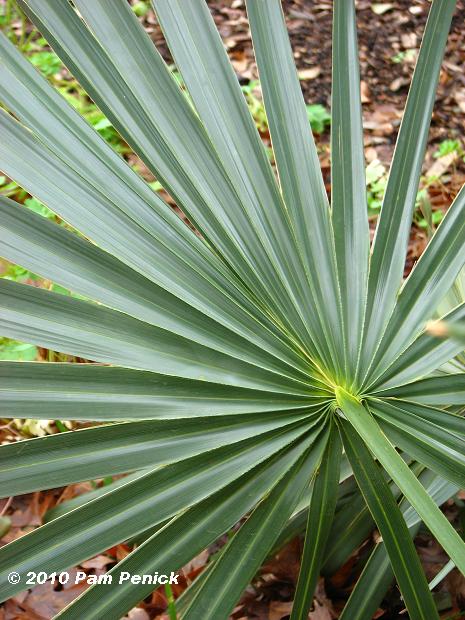 Texas dwarf palmetto, Sabal minor, grows well in the shade and is deer resistant.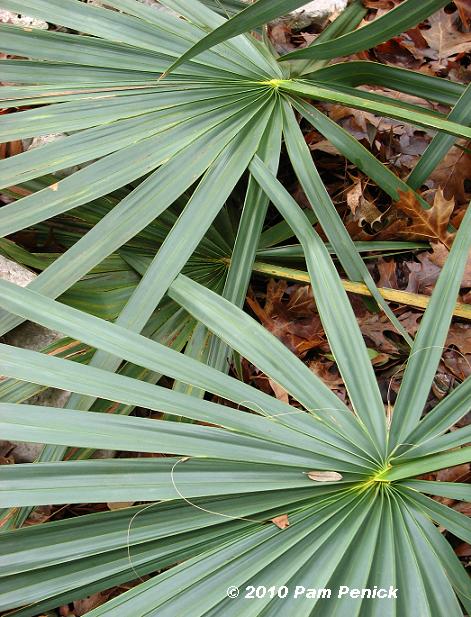 I'm planning to add more of these dramatic evergreen leaves to the shady areas in my new garden.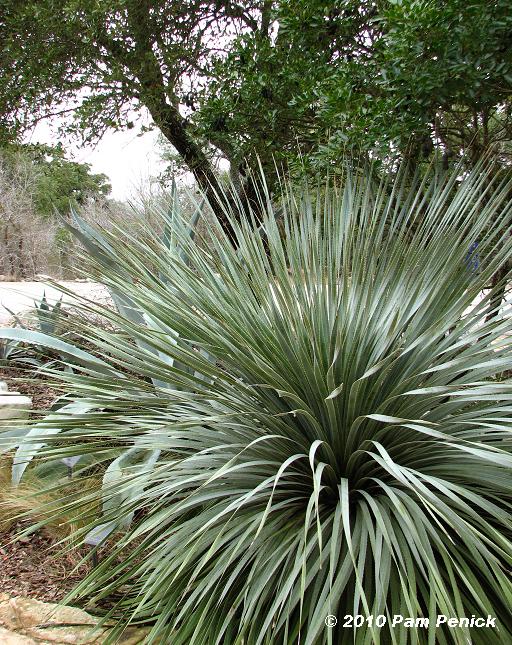 Have you noticed that the native foliage of central Texas tends toward blue-green? Happily, this is a color range I love. Check out this monster Wheeler's sotol (Dasylirion wheeleri). A blue-green American agave looms behind it.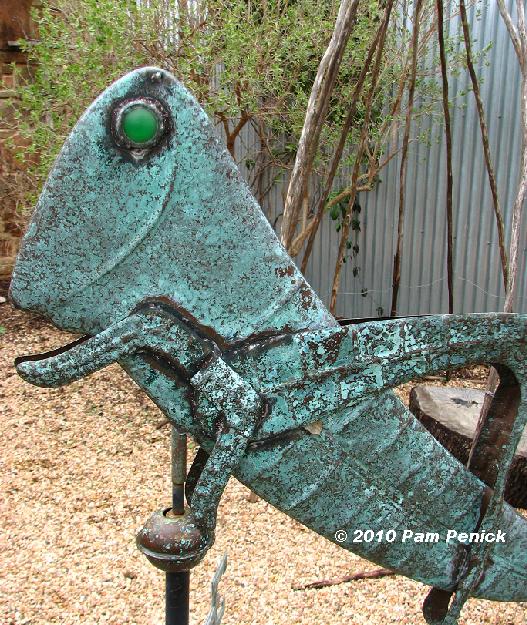 Even the garden art is blue-green! I spotted this grasshopper weather vane in the children's garden.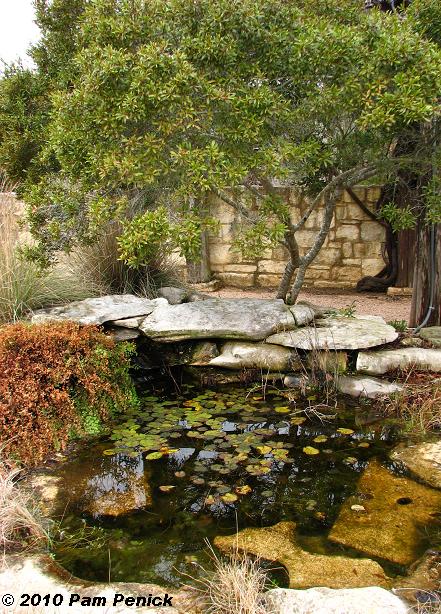 Winter is one of my favorite times to visit the Wildflower Center. I enjoy the solitude and winter's quiet beauty.
But when the bluebonnets, Indian paintbrush, and coreopsis color the grounds this spring, you can be sure I'll return, along with the crowds, for the wildflowers too.
Click to see my recent post about the ongoing sculpture show at the Wildflower Center. Tune in tomorrow for sculptural or berry-bright trees at the Wildflower Center.
All material © 2006-2010 by Pam Penick for Digging. Unauthorized reproduction prohibited.