February 7th, 2010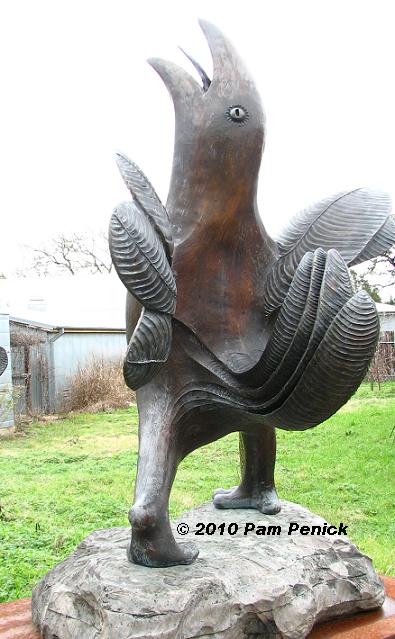 Tweeet! Shaking his tail feathers and dancing to welcome spring, Pokey Park's Midnight Serenade Pose 1 is just one of many nature- and human-themed sculptures on display at the Wildflower Center through March 7.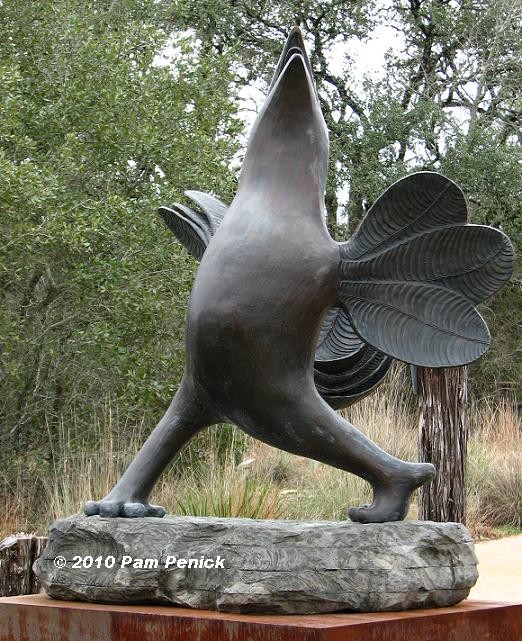 We gardeners will be doing this when spring arrives in a few weeks.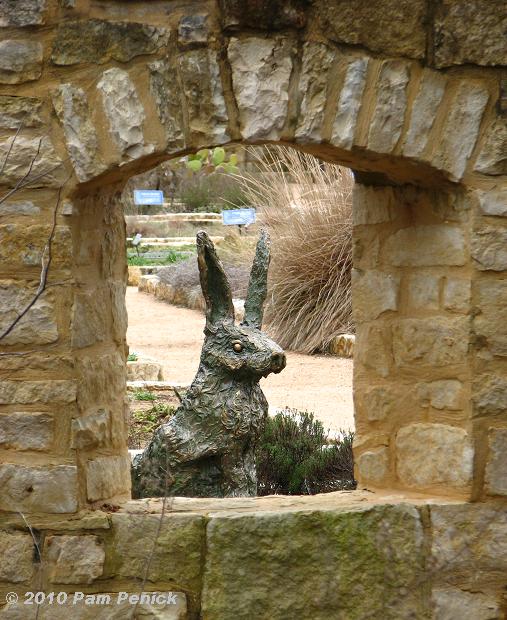 Handsome Texas Jack by Marla Ripperda, framed by a window in a stone wall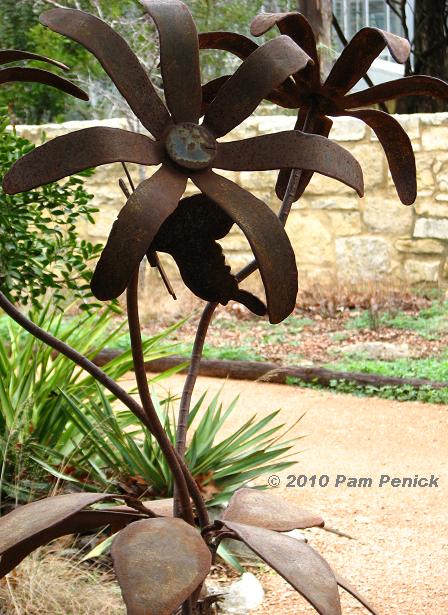 7 Petal Fun Flower by Delbert Beckham. According to the price list, this sculpture was the most affordable at $450.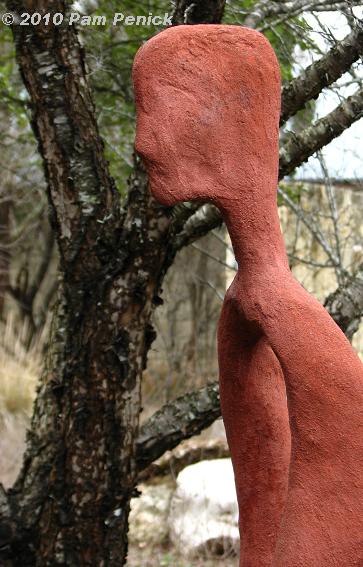 I think this is Guardian by Herb Long.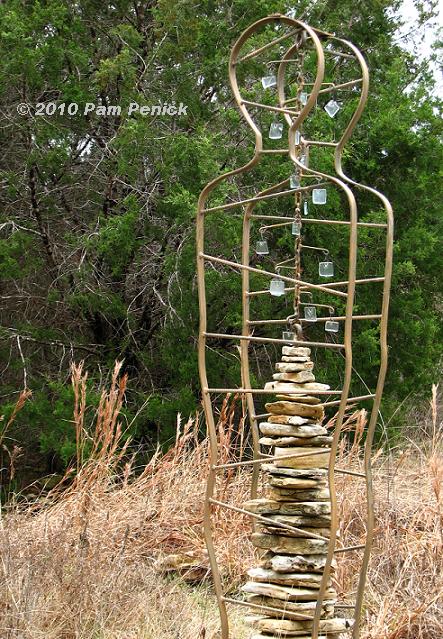 I like Hill Country Gemini by Peter Mangan.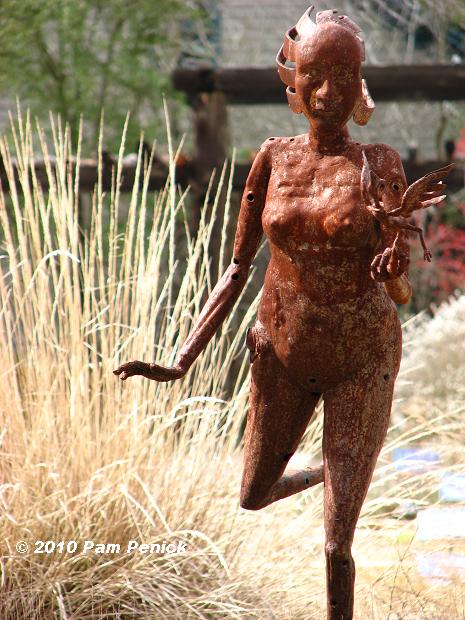 Carin's Offering by Barry George
Be sure to visit the Wildflower Center by March 7 to see the sculpture show. Many pieces are on display throughout the gardens, adding to the fun sense of discovery one always has when exploring a garden.
To see yesterday's post about garden structures at the Wildflower Center, click on the link. For my next post on winter's quiet beauty at the Wildflower Center, click here.
All material © 2006-2010 by Pam Penick for Digging. Unauthorized reproduction prohibited.