July 21st, 2008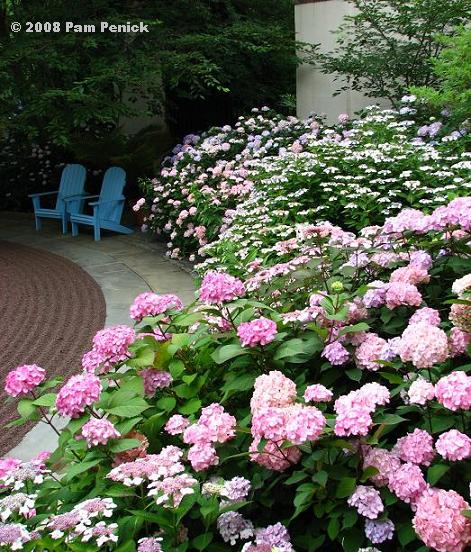 I'm sure something shines brightly every month that Chanticleer is open (April through October). But I felt fortunate to see the hydrangeas in full bloom since I rarely see one in Austin.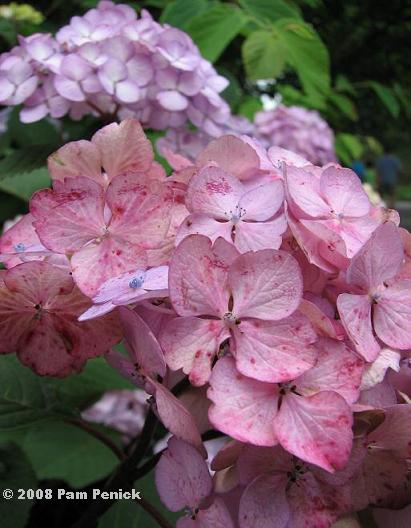 I can never decide whether I prefer the pink or the blue.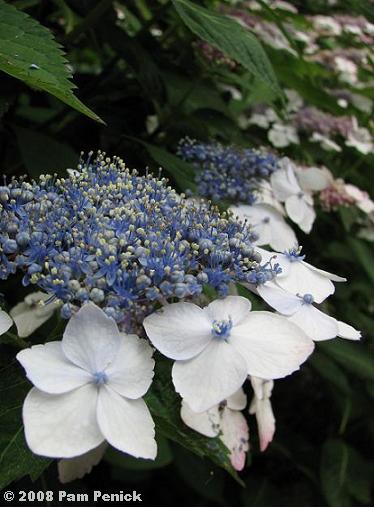 The lacecaps are gorgeous too.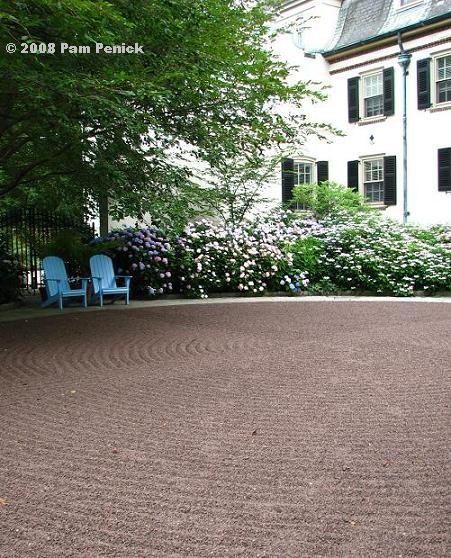 Circling this raked gravel court, hydrangeas in a rainbow of hues brighten the shady beds of the House Garden.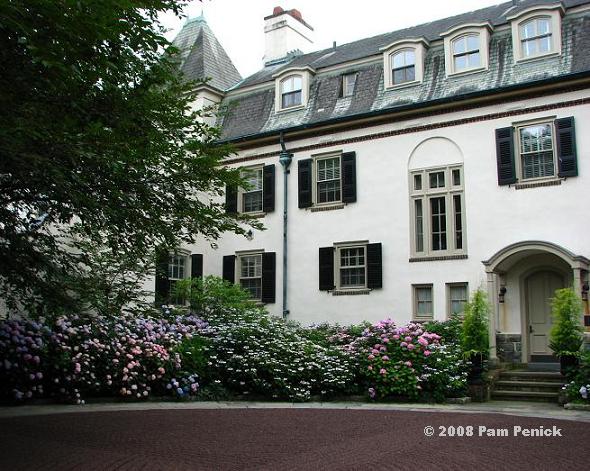 The house is impressive too.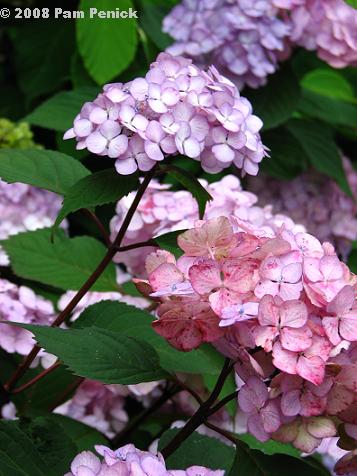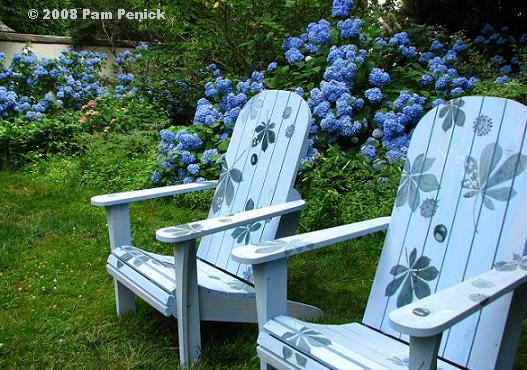 Isn't it fun how the chairs are painted to complement the hydrangea display?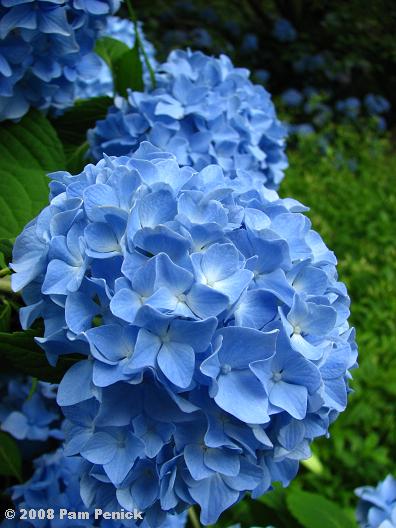 I think I prefer the blue.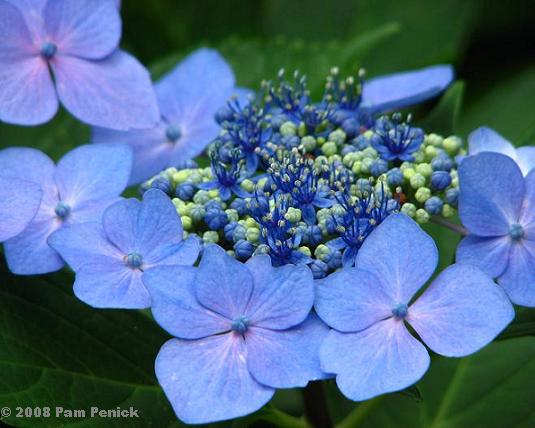 A blue lacecap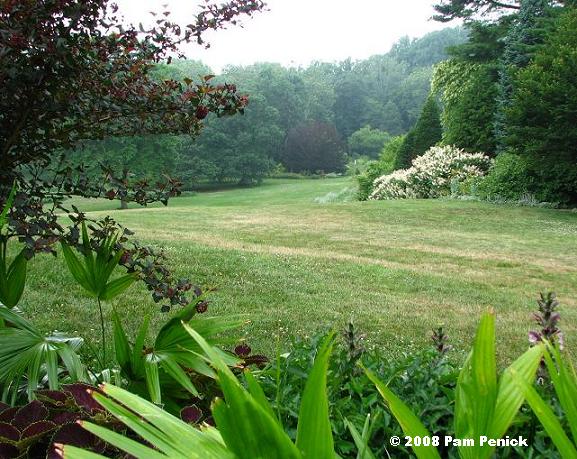 Following the path along the side of the house you are given an expansive view across part of the estate.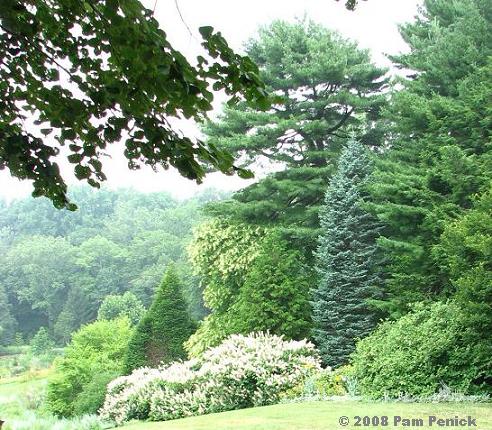 We sat on the terrace for a while, drinking in these views.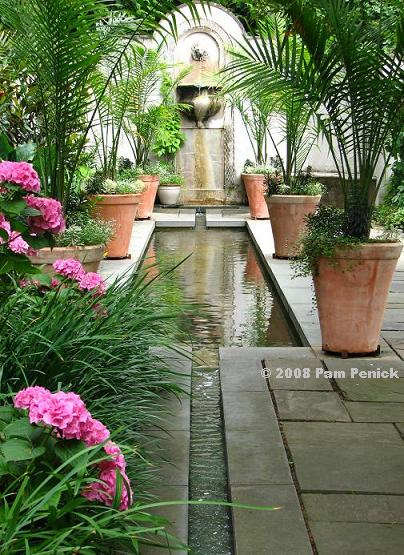 The path continues around to the back of the house, where a rill, long pool, and wall fountain lengthen and focus the view.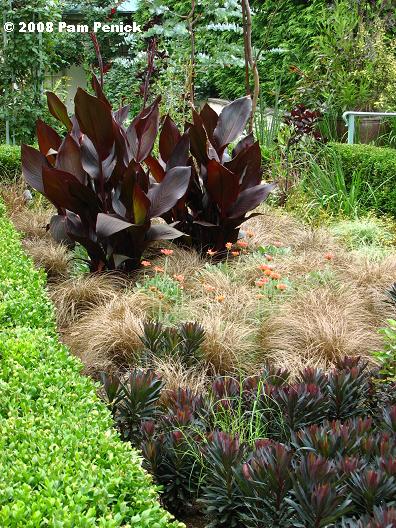 An eggplant- and toffee-colored feast for the eyes occupies this parterre.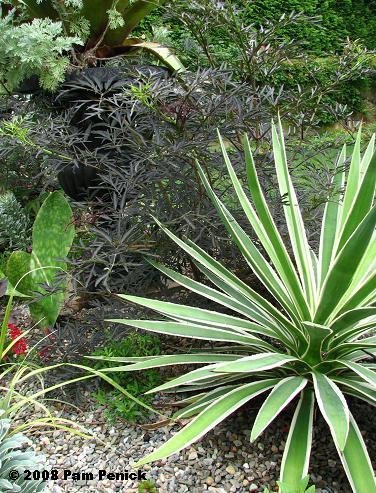 I liked this contrast of textures: feathery versus sharp and pointy.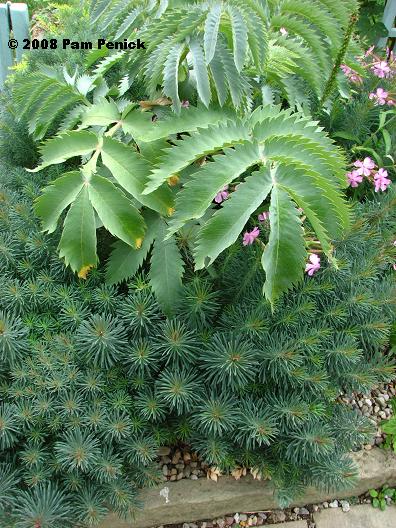 Another wonderful foliage combination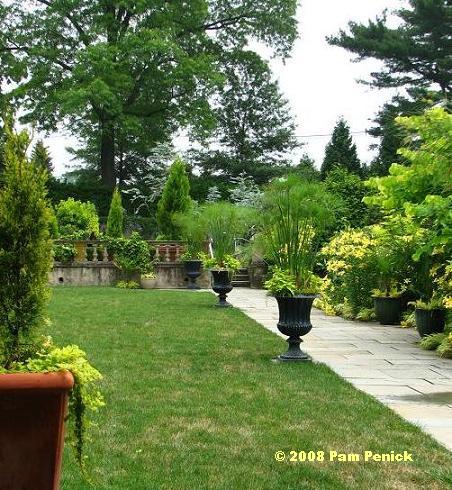 The other part of this garden glowed with a semblance of sunshine. Yellow lilies and variegated and golden foliage plants harmonize like butter and eggs.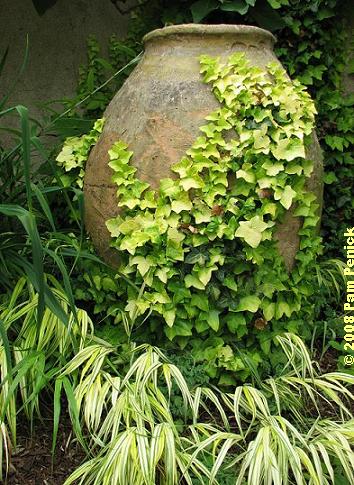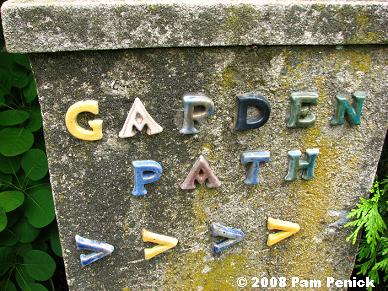 Follow the path with me tomorrow for pics from the Asian Woods and Stream Garden. Click here for images of the Teacup and Tennis Court Gardens.
All material © 2006-2008 by Pam Penick for Digging. Unauthorized reproduction prohibited.
posted in
1st garden--2008
,
Botanic/Public Gardens
,
Containers
,
Fountains
,
Garden tours 2008
,
Grasses
,
Lawns
,
Palms/Cycads
,
Patios & decks
,
Ponds
,
Rills
,
Seating
,
Shrubs
,
Signs
,
Summer color
,
Travel
,
Trees
,
Vines
,
Walls
,
Water features
,
Yuccas