January 16th, 2010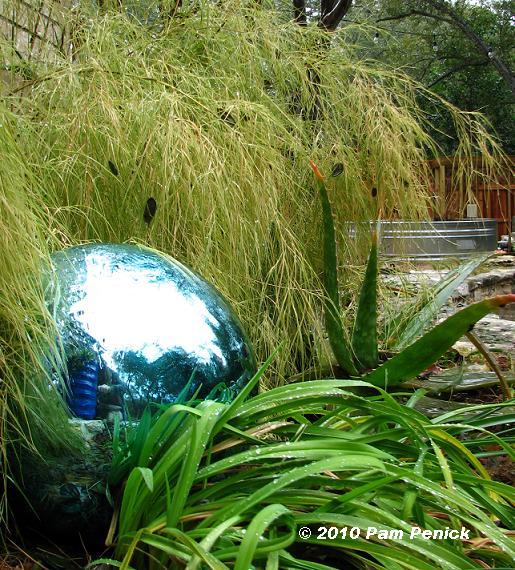 Join me today for Foliage Follow-Up, giving foliage as well as bark, berries, and other non-flowering features a day of celebration on the day after May Dreams Carol's popular and beloved Garden Bloggers Bloom Day.
Winter in Austin is quite green thanks to an abundance of live oaks, Ashe junipers, evergreen shrubs, rosemary, cast-iron plant, bamboos, palms, yuccas, and agaves. Even my St. Augustine lawn is mostly green, despite recent deep freezes. Pictured above is a non-native ornamental grass, bamboo muhly (Muhlenbergia dumosa), that stays green all winter and blooms in spring. At its feet are evergreen daylilies and an Aloe saponaria. All came through our freezes with no protection.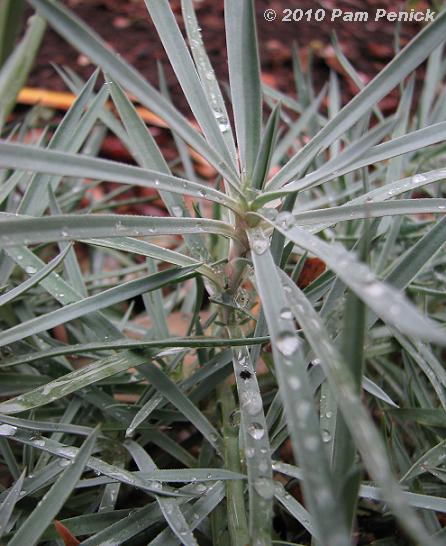 As did the pretty blue foliage of 'Bath's Pink' dianthus, a spring-blooming, fragrant ground cover for sun.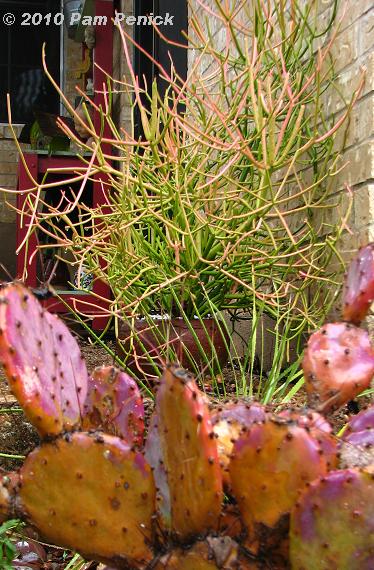 Euphorbia tirucalli 'Sticks on Fire' is really firing up its winter colors, as is purple prickly pear (Opuntia macrocentra). The Sticks on Fire requires protection from freezes; the opuntia does not.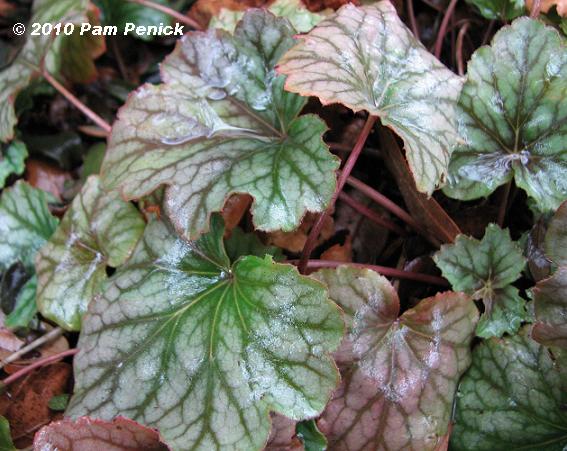 This heuchera was here when we bought the place, and I really love its winter colors.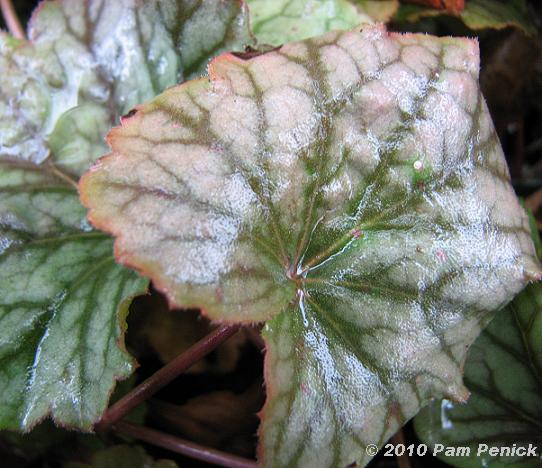 Pink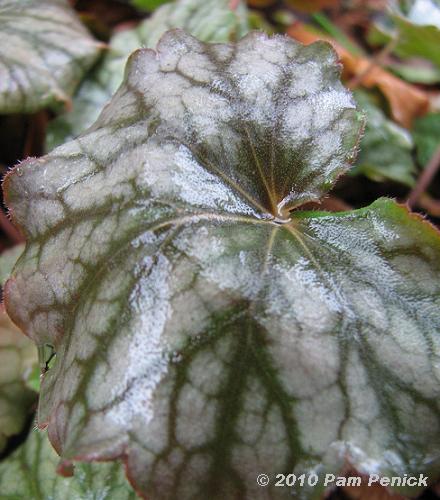 And silver, both mixed with green. Again, no freeze protection required; just give it summer shade.

This little aloe resides in the kitchen window, where it's rapidly outgrowing its space. I may have to transplant it into the garden soon.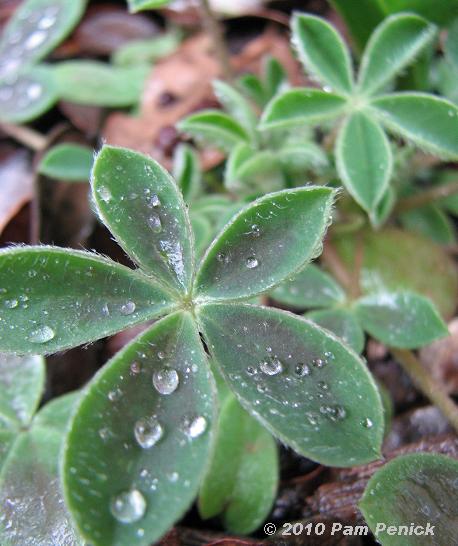 Back outside, the winter rosettes of Texas bluebonnet (Lupinus texensis) remind us that spring is not too far away.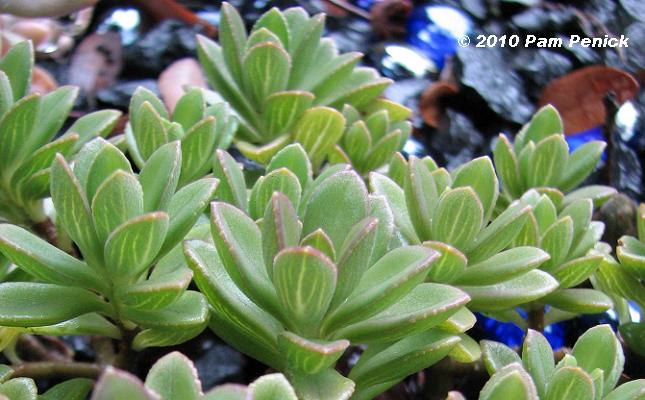 I don't know what this succulent is called, but it makes a pretty carpet in my washtub planter.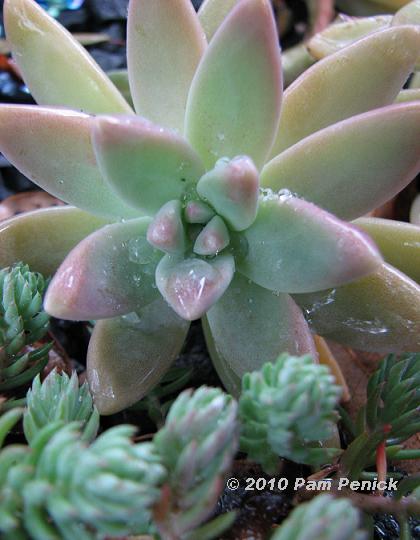 And one last echeveria "flower." Update: I believe this is called Ghost Plant, and it's not actually an echeveria.
I look forward to seeing what textures you find in your garden this day. Please post your link in a comment on this post so we all can find it. Happy Foliage Day!
All material © 2006-2010 by Pam Penick for Digging. Unauthorized reproduction prohibited.