January 10th, 2010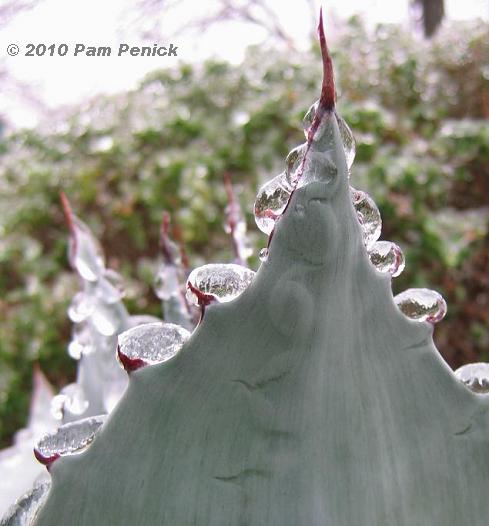 "Winter's Beauty" is the theme for January's Picture This photo contest over at Gardening Gone Wild, with photographer Alan Detrick judging.
I submit this photo of my Agave ovatifolia, each thorn cradling a bubble of ice.
Note for those worried about this agave: Agave ovatifolia is a cold-hardy species (to zone 6b and -5F, according to High Country Gardens). It does require excellent drainage to avoid root rot.
All material © 2006-2010 by Pam Penick for Digging. Unauthorized reproduction prohibited.