December 12th, 2009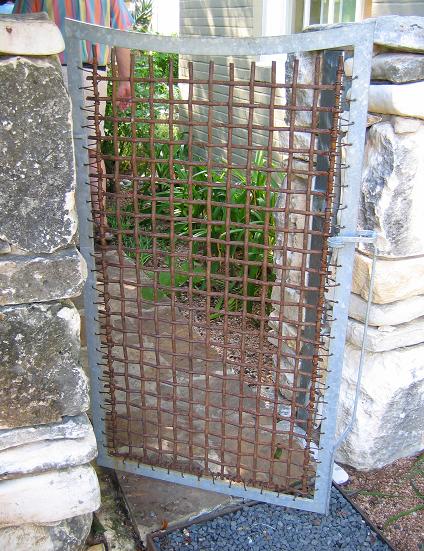 Posting about my own modest peek-a-boo gate got me thinking about all the really fine gates I've photographed over the years. Most of these offer much more than a peek-a-boo glimpse of garden, yet they still provide a physical and visual separation and arouse the visitor's curiosity to see what lies beyond it. A gate (or other opening, like an arbor or even a path between two posts or shrubs) is, in my view, essential to creating a garden, marking the passage from prosaic outer world to the beauty and magic within.
Here are some of my favorites. Pictured at top, an iron-and-galvanized-metal gate in the bungalow garden of Tom Poth.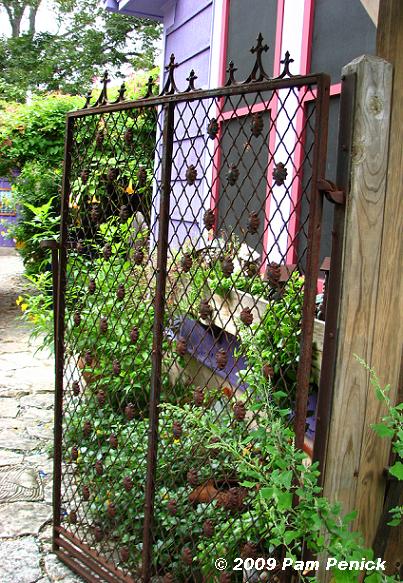 A beautiful metal lattice-patterned gate in Lucinda Hutson's garden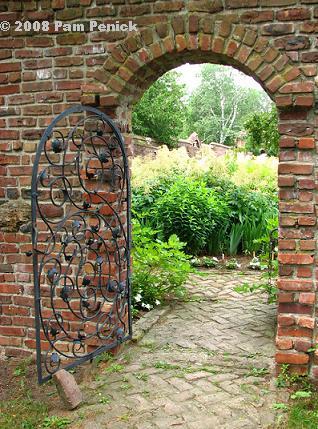 A romantic iron gate in the walled King's Garden at Ft. Ticonderoga in New York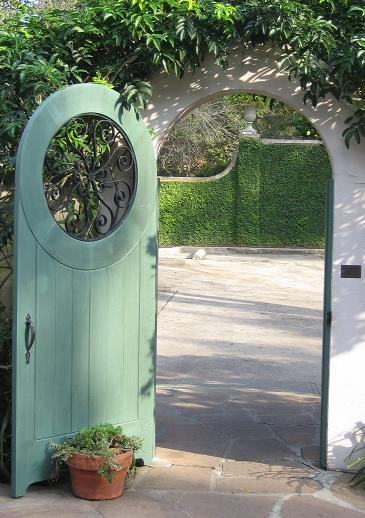 A charming wooden gate with peek-a-boo circular window at Bayou Bend in Houston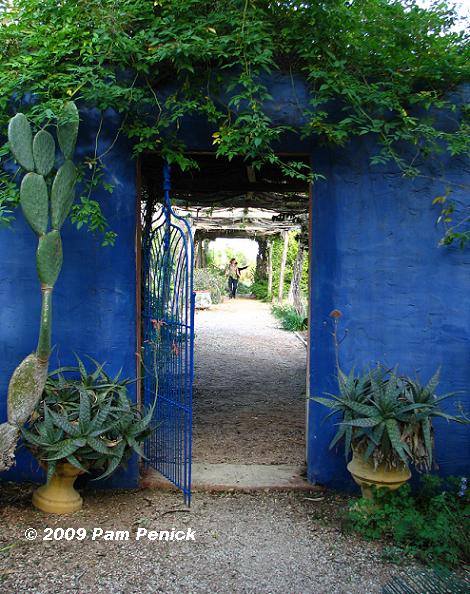 A wrought-iron gate painted to match the inner walls is left open invitingly at Antique Rose Emporium in San Antonio.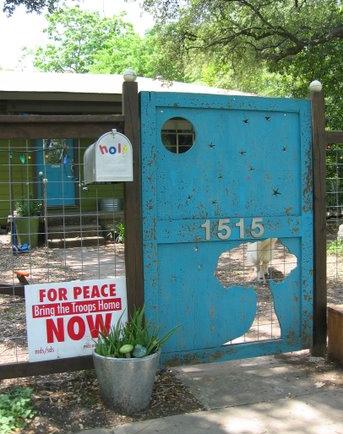 Photo courtesy of Michele Holt
One of the most creative gates I've come across in Austin is fellow blogger Michele Holt's gate with tree, moon, and star cut-outs.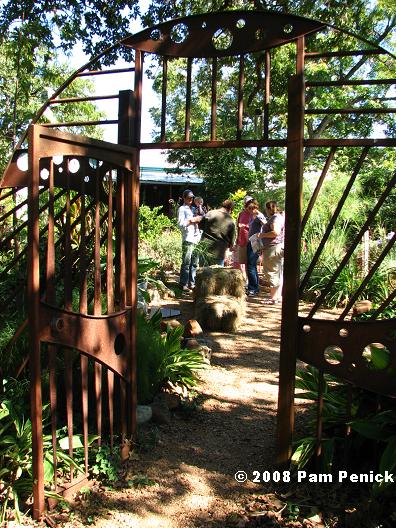 Austin garden blogger Philip has a fantastic oversized metal gate from the set of Austin-filmed Spy Kids in his East Side Patch garden.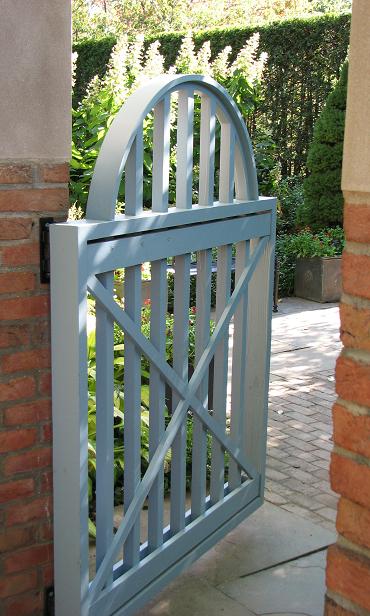 A classic wooden gate at Chicago Botanic Garden's English Walled Garden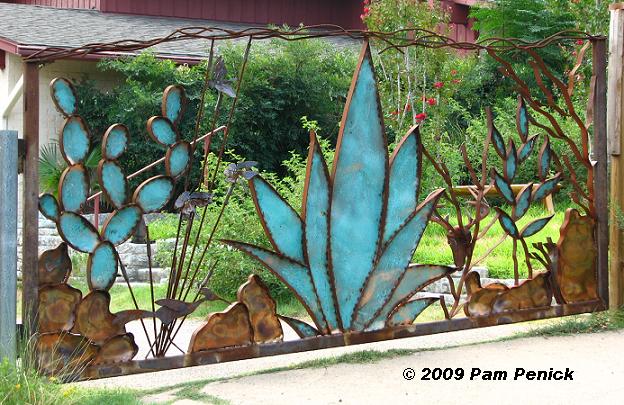 Driveway gates aren't usually very enticing, but this one in west Austin creates an expectation of a garden to explore within.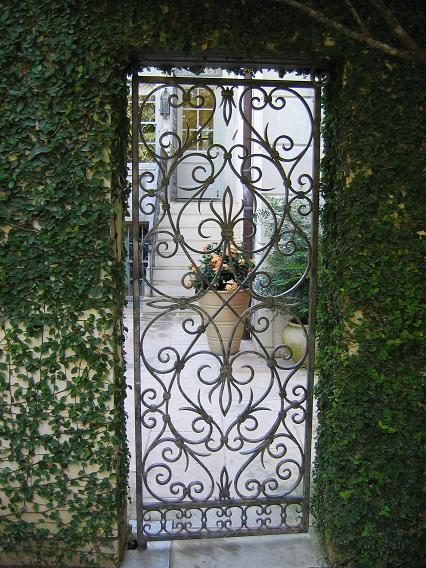 This intricately wrought gate set in an ivy-covered wall is my favorite. It's in the garden of Steve Hicks and Donna Stockton-Hicks, which I visited on a Garden Conservancy Open Days tour in 2006.
Somehow, someday I'm going to work a fabulous gate into my own garden. Do you already have one?
All material © 2006-2009 by Pam Penick for Digging. Unauthorized reproduction prohibited.