October 28th, 2009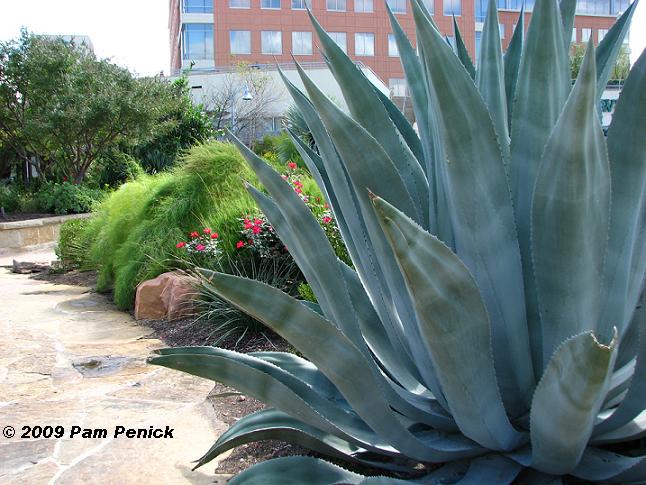 Sunday we went to lunch at Whole Foods' flagship store at 5th and Lamar. I generally treat this amazing downtown grocery store like a tourist destination and visit about as frequently. So it was a real treat to finally get out of the car instead of driving by and look at the lovely landscaping in the cafe seating area at ground level and on their rooftop garden. Check out this xeric border by the parking lot. That agave is close to 8 feet tall.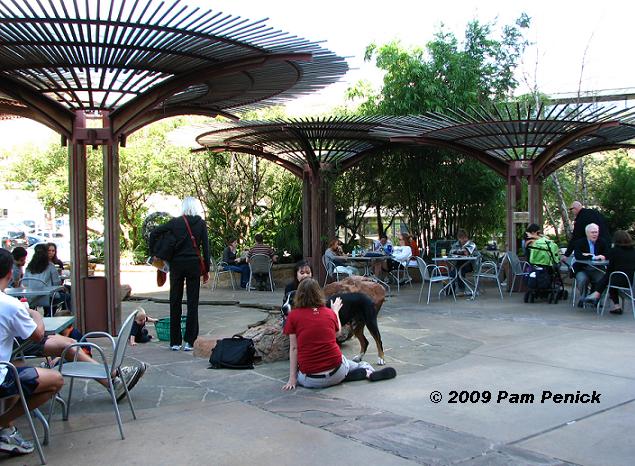 On the patio, people were enjoying the beautiful weather. In hotter months these unique metal-and-wood trellises would provide welcome shade. The artist who constructed them is the same Chris Levack who created some of the sculptures at Mueller's Southwest Greenway.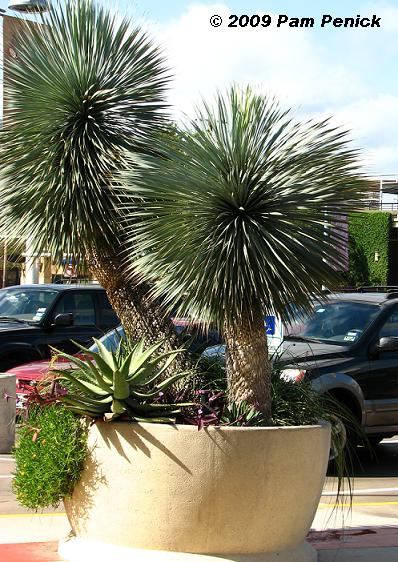 Big planters provide greenery in the parking lot. This one contains giant Yucca rostrata.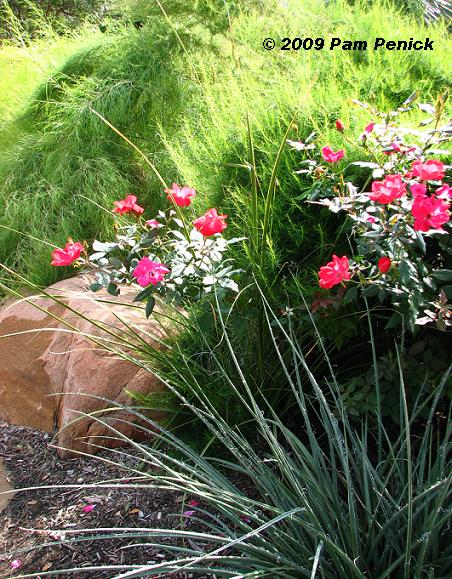 Bamboo muhly (Muhlenbergia dumosa), Knock Out roses, and red yucca (Hesperaloe parviflora) provide great texture and color nearly year-round.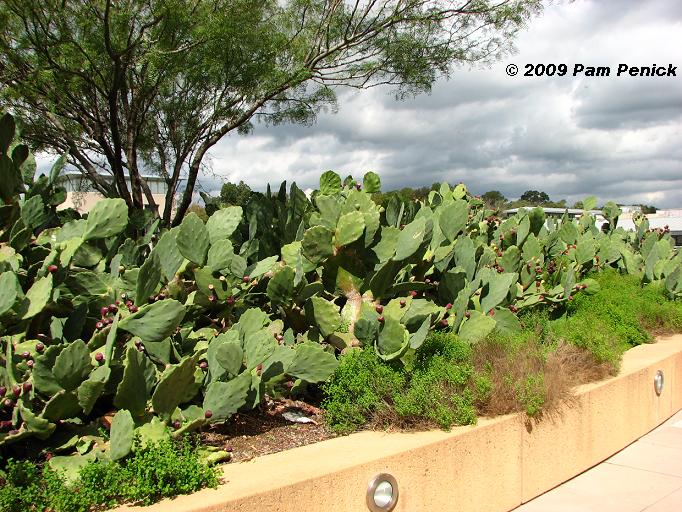 Climbing a flight of stairs above the cafe you find the store's rooftop garden, where enormous raised beds contain a super-xeric collection of spineless prickly pear (Opuntia), pink skullcap (Scutellaria suffrutescens), and airy mesquite trees (I think). We brought our lunch up here.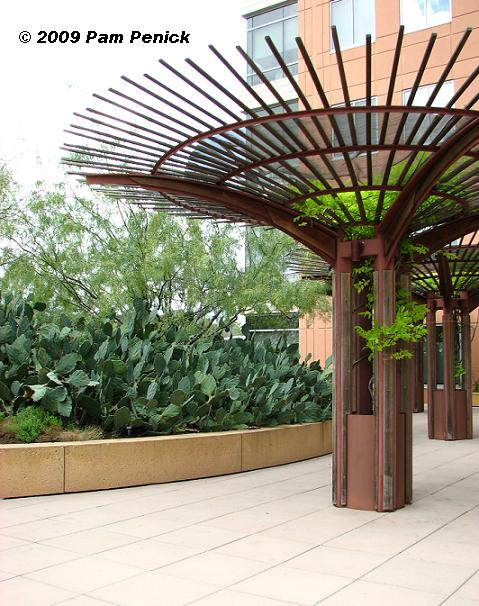 More of Levack's trellises shade the rooftop patios.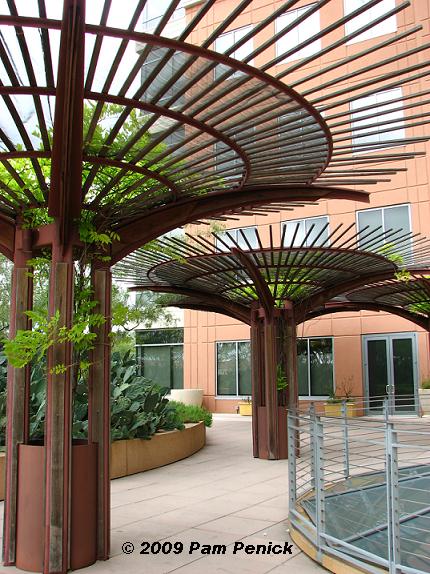 Vines grow in metal cylinders set within the base of the trellises.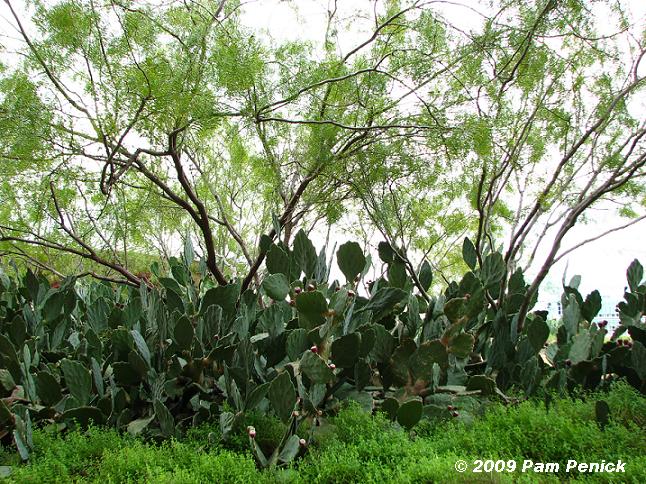 The gardens are a refuge amid the busyness of the city and a nice place to bring a book or people-watch. Kudos to Whole Foods for greening their property with such an inspiring garden.
All material © 2006-2009 by Pam Penick for Digging. Unauthorized reproduction prohibited.