February 10th, 2008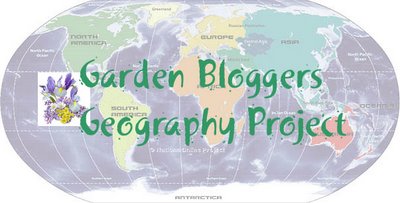 Do you picture cowboys, cattle, and cactus when you think about Austin, Texas? If so, consider instead how we Austinites see our hometown: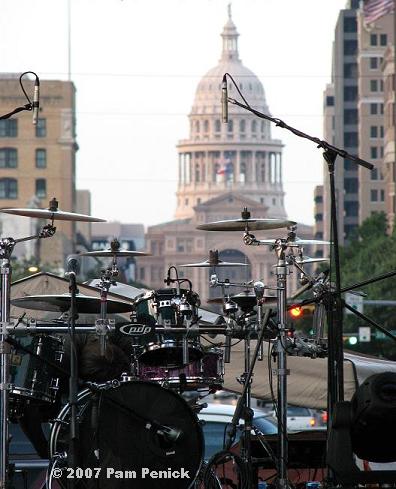 Live Music Capital of the World and home to PBS's long-running "Austin City Limits" concert series. Stevie Ray Vaughan, Willie Nelson, the Dixie Chicks, Spoon, Shawn Colvin, Fastball, Janis Joplin and many other musicians have called Austin home, and great live music can be heard any night of the week in the clubs downtown.

Gateway to the beautiful Texas Hill Country, a rolling landscape of oaks and junipers, carpeted in the spring with bluebonnets and other native wildflowers. Its picturesque towns founded in the 1800s by German and Czech immigrants attract day-trippers from Austin and elsewhere.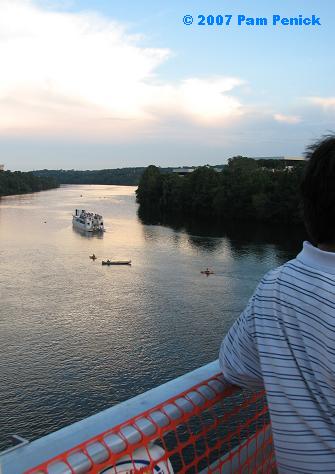 Home to the largest urban bat colony in the world. 1.5 million Mexican free-tailed bats make their home under the Congress Avenue Bridge downtown, attracting hundreds of human visitors who congregate on summer evenings to watch the bats emerge over Lady Bird Lake.

The capital city, with a conservative state leadership often at odds with a liberal city government and citizenry.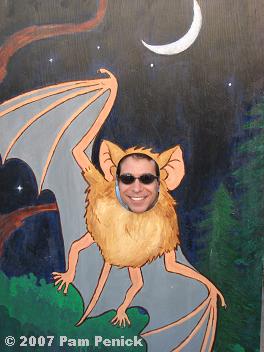 Keep Austin Weird. What began as a slogan to encourage people to patronize local businesses instead of national chain stores has been adopted by Austin's citizens to sum up the city's quirky festivals, fun-loving attitude, and casual ambience. Annual festivals like Batfest, Spamarama (a celebration of potted pork), and Eeyore's Birthday Party (hippie celebration) keep the weirdness alive.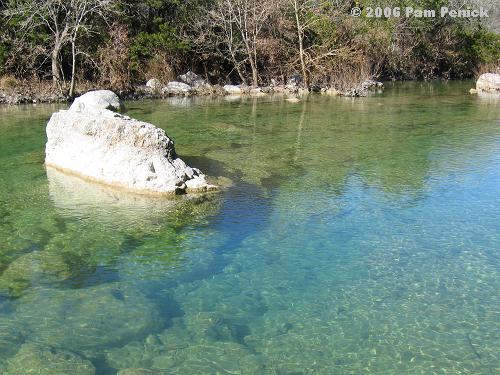 Eco-minded city dedicated to protecting one of its greatest assets, its natural beauty, as it undergoes tremendous growth. Citizens and (usually) City Hall are always ready for battle to protect Austin's spring-fed swimming holes like Barton Springs Pool, its limestone aquifer, endangered animal species, and extensive urban tree canopy.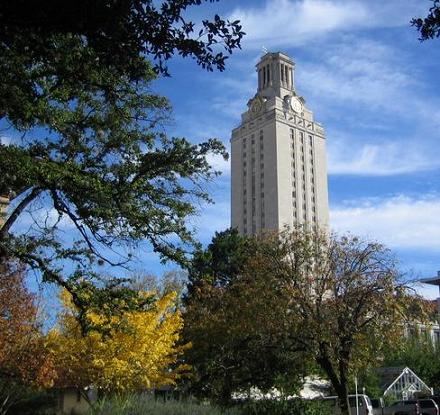 University of Texas Tower. Photo by mikekinol, courtesy of morgueFile.
"Silicon Hills," home to numerous high-tech companies including Dell (and its lucky employee-stockholders, the Dellionaires) as well as the University of Texas, where 50,000 students descend on the city each fall and whose Saturday football games draw thousands of burnt-orange-clad Longhorn fans.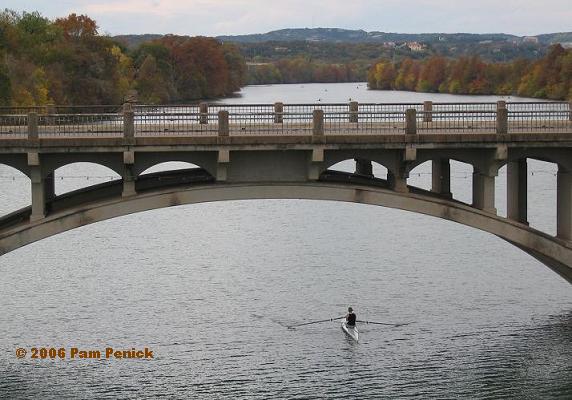 Known as the River City thanks to the Colorado River, which flows through Austin on the southern edge of downtown. Called Lady Bird Lake (formerly Town Lake), it still looks like a river and has a pretty good current even though it is dammed and therefore technically a lake. Just west of town is Lake Austin, and a little farther west is Lake Travis, a deep, green lake edged with limestone bluffs that attracts throngs of summer visitors. These are all part of the chain of Highland Lakes, a series of man-made lakes winding through the Hill Country.


Home to a small but thriving film industry and South by Southwest (SXSW), a hugely popular music, film, and interactive conference and festival that takes over Austin each March. Movies are frequently filmed here, and star sightings are common on funky, newly hip South Congress Avenue and in downtown bars, clubs, and restaurants, including sometime residents Matthew McConaughey, Sandra Bullock, and Dennis Quaid.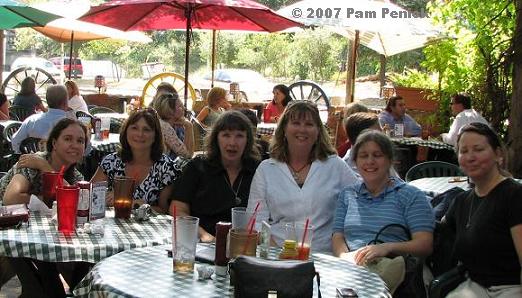 Photo by Cynthia P.
Last but not least, Austin is home to a large number of garden bloggers (20 by my count), who invite you to their hometown on April 5 for the Garden Bloggers Spring Fling. All garden bloggers are welcome. We'd love to show you some of our favorite places in Austin.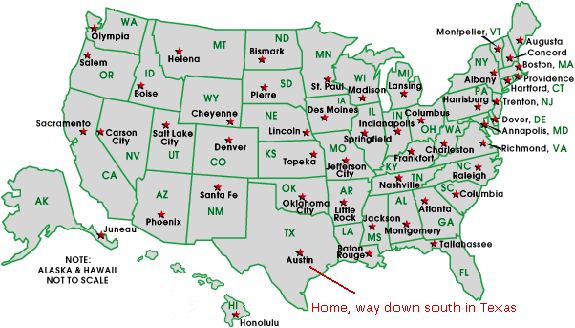 This is my post about Austin for Jodi's Garden Bloggers Geography Project. Check back with her for other bloggers' posts about their hometowns.
All material © 2006-2008 by Pam Penick for Digging. Unauthorized reproduction prohibited.