October 2nd, 2016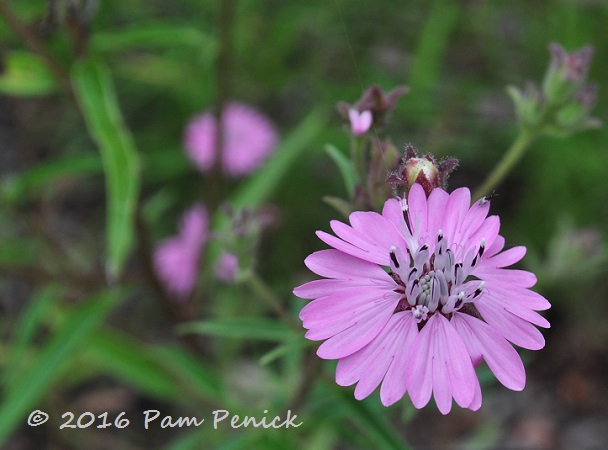 Showy palafoxia (Palafoxia hookeriana)
That first hit of cool autumn air early last week sent me running (well, battling Austin traffic) for the Lady Bird Johnson Wildflower Center. Arriving on a solemn, overcast morning, I was surprised to see quite a few other visitors there too. But that's what happens when the Death Star finally relents.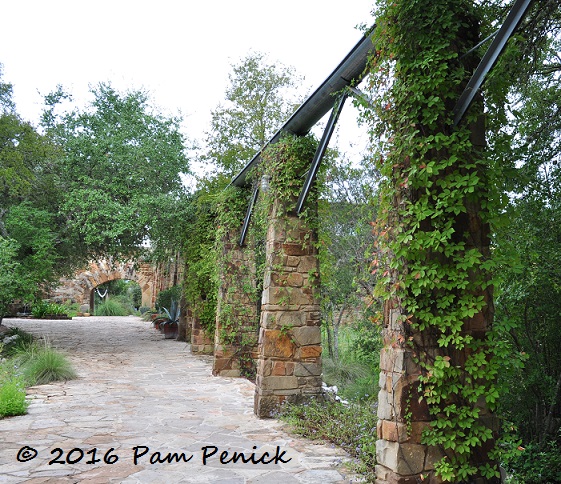 Let's go for an early-fall stroll through the gardens. The stone aqueduct in the entry garden is cloaked in soon-to-be-reddening Virginia creeper.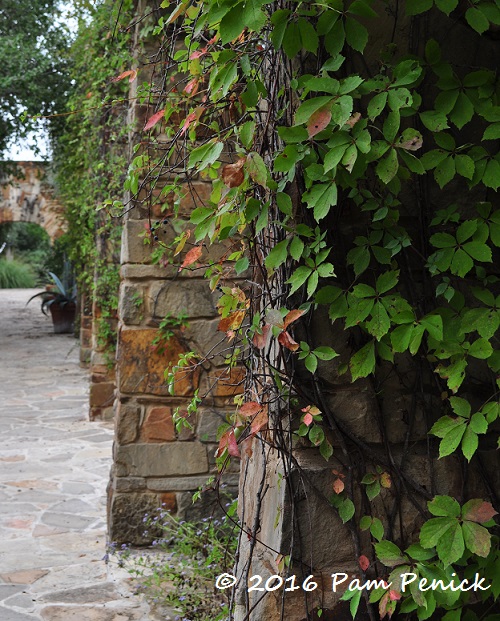 A hint of orange appears on some of the leaves already.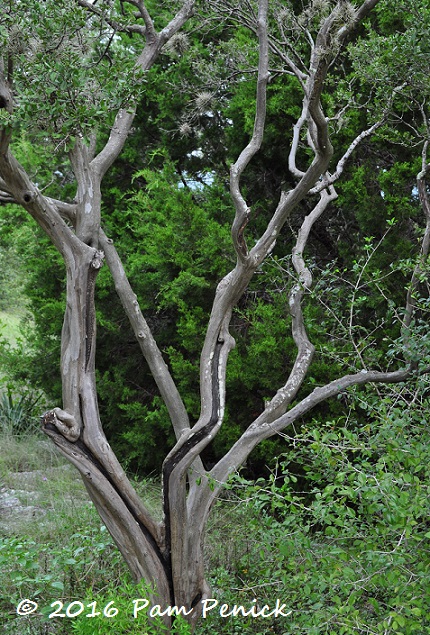 But quieter shades of green and gray prevail at this time of year, like the sculptural trunks of this Texas persimmon (Diospyros texana), framed by an evergreen backdrop of junipers.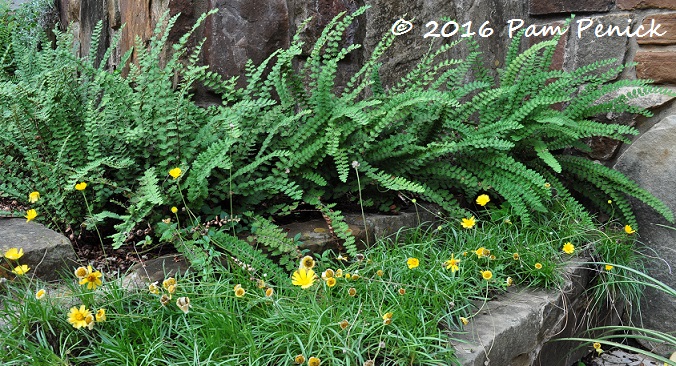 Near a pond and trickling fountain, a line of cute little ferns caught my eye. The yellow flowers and tufted greenery below are four-nerve daisy (Tetraneuris scaposa).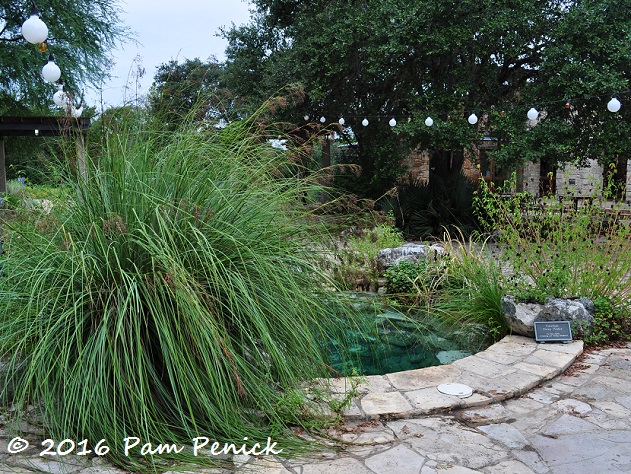 Jamaican sawgrass (Cladium mariscus ssp. jamaicense), a strong performer in summer, is still looking good around the blue-hole pool in the courtyard, although the hibiscus (at right) is fading fast.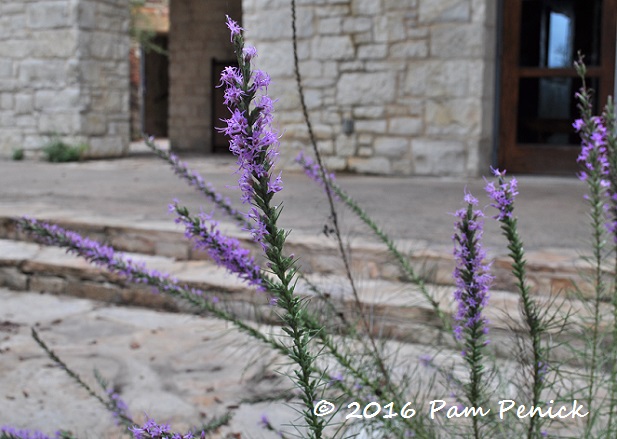 Lavender spires of liatris, or gayfeather, are a sure sign of fall. It was flowering in the courtyard…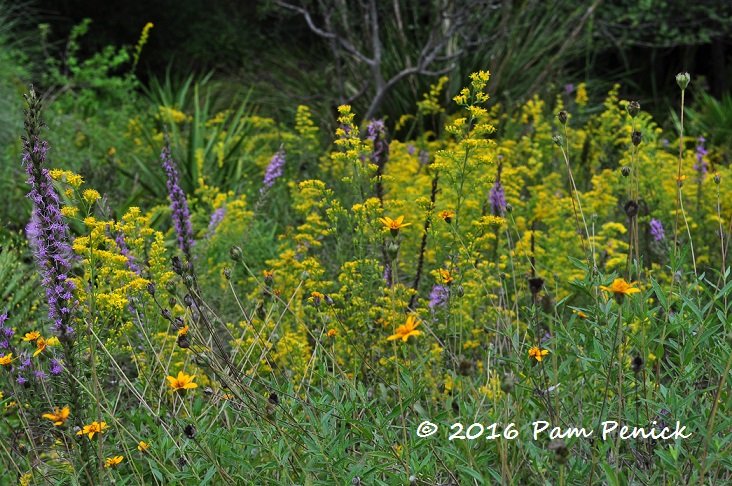 …and in the main garden meadow along with yellow sneezeweed (Helenium amarum).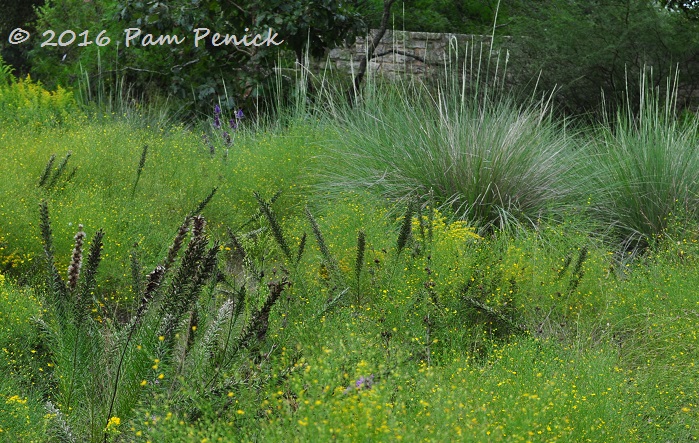 Some swaths of it had already blackened and gone to seed, though still providing interesting punctuation marks amid the meadow flowers and grasses.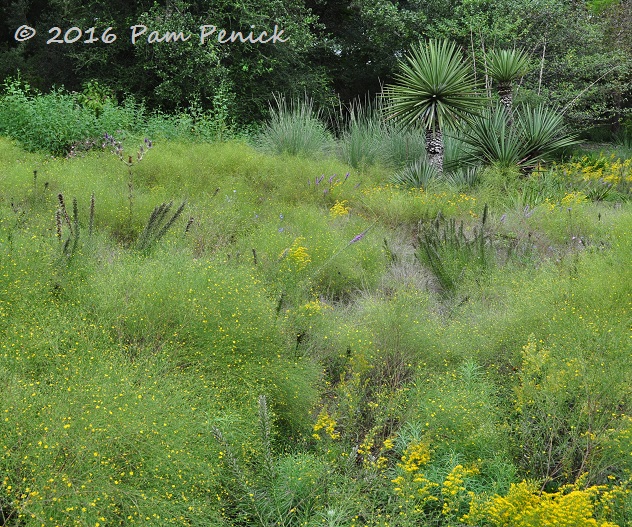 A wider view shows frothy foliage and sparkling yellow flowers of prairie broomweed (Amphiachyris dracunculoides).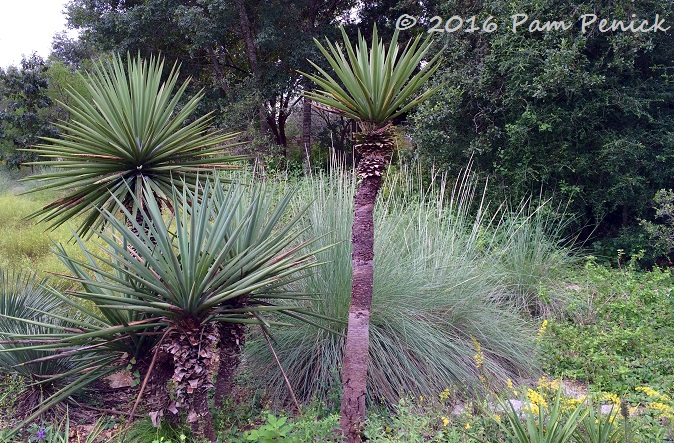 Pruned-up yuccas stand tall at one end of the meadow, adding strong structure amid billowy Lindheimer's muhly grasses.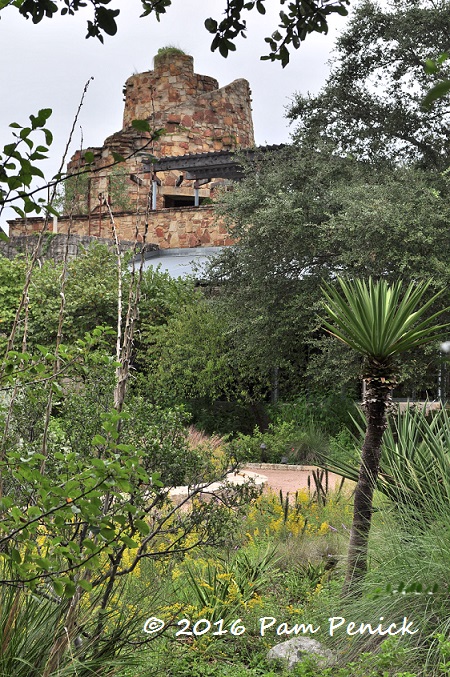 A vertical yucca echoes the landmark spiral tower in the background.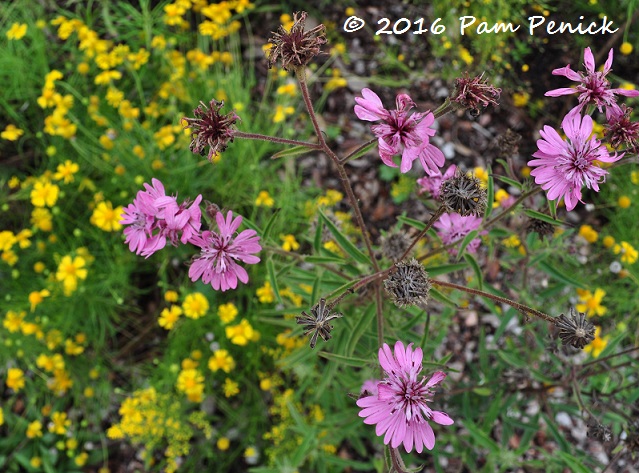 More showy palafoxia (Palafoxia hookeriana)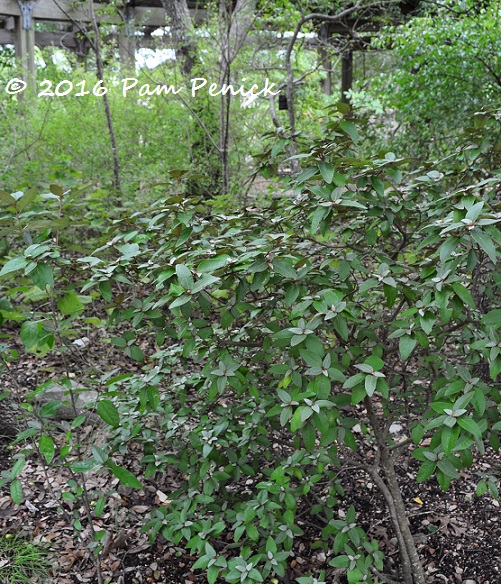 In the woodland stream garden, I spotted a new-to-me plant: Texabama croton (Croton alabamensis var. texensis), which is part of the spurge (euphorbia) family. At a distance this deciduous shrub would be easy to overlook.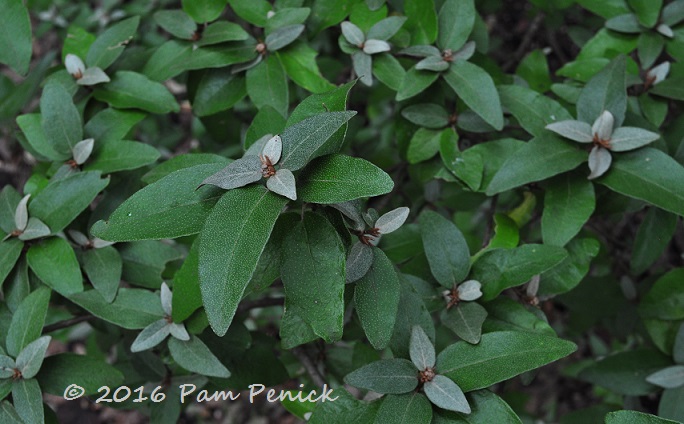 But up close, the foliage seems to sparkle with pairs of small, silver leaves laid atop bouquet-like clusters of dusty-green leaves.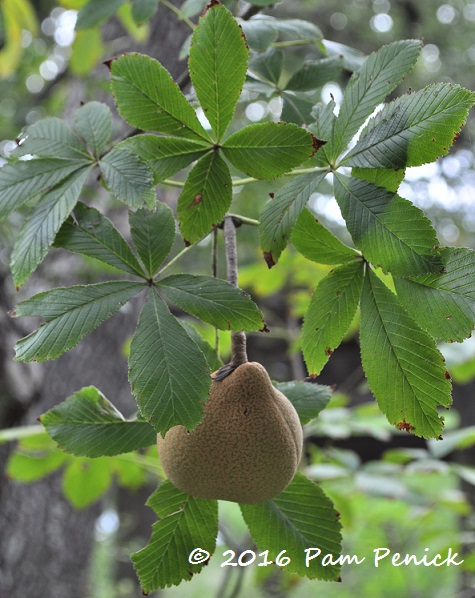 Here's something else I'd never seen: the pear-like fruit of red buckeye (Aesculus pavia var. pavia).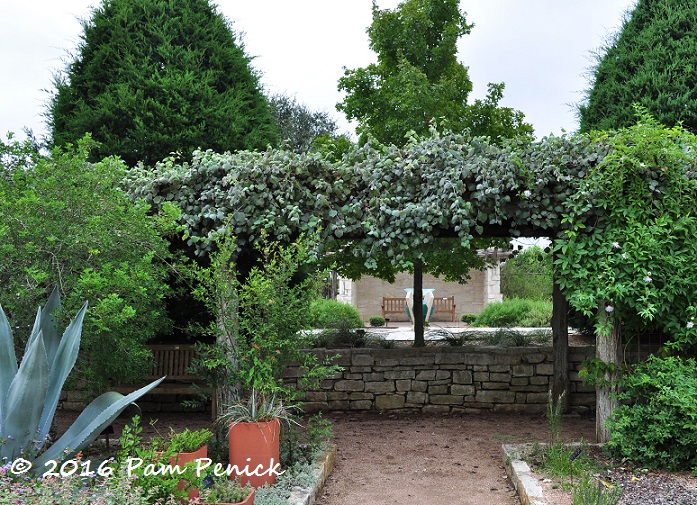 In the demonstration garden, a long grape arbor, viewed from the side, frames a view of a formal native-plant garden in the distance.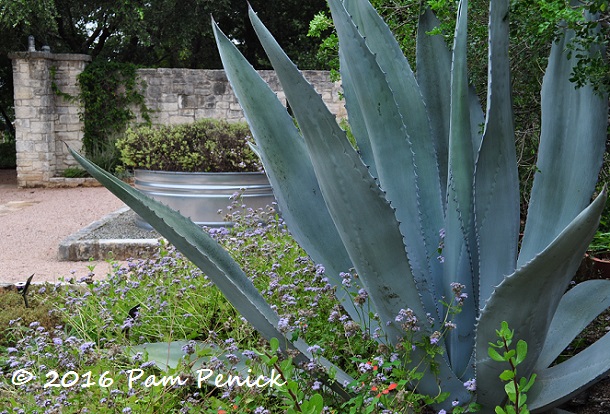 A big silver-blue agave looks great at any time of year.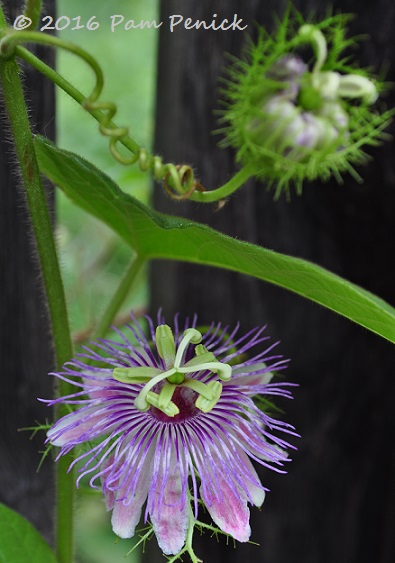 The elaborate showiness of passionflower always captivates me.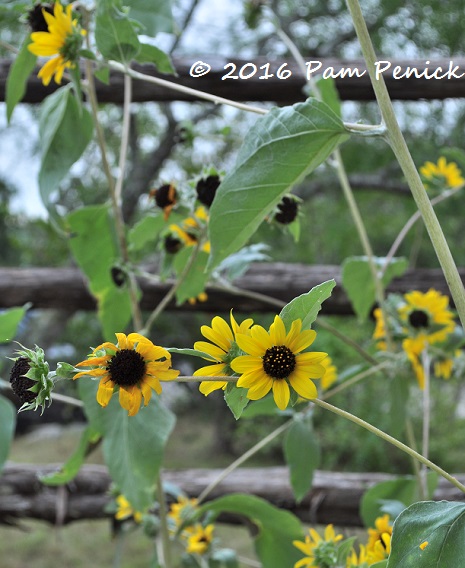 But simple sunflowers are lovely too.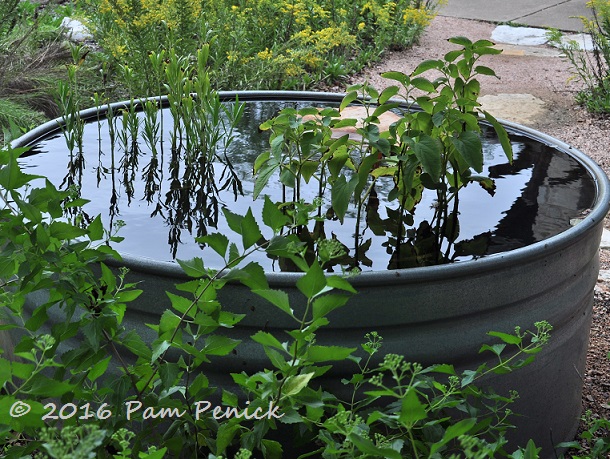 The Wildflower Center was my earliest inspiration for making my own stock-tank pond, and they still have several examples throughout their gardens.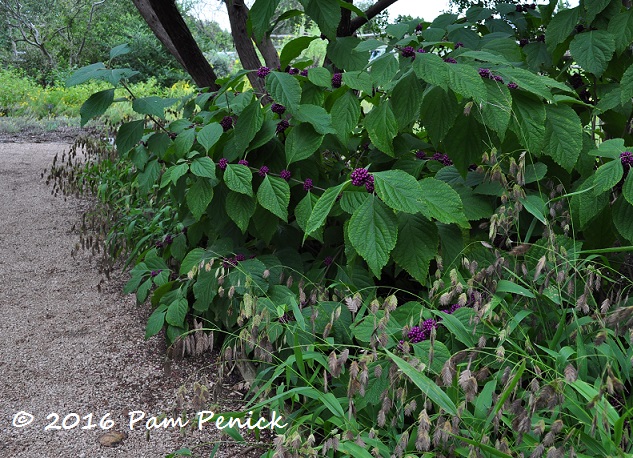 In the shade, a showy fall combo of American beautyberry (Callicarpa americana) and inland sea oats (Chasmanthium latifolium)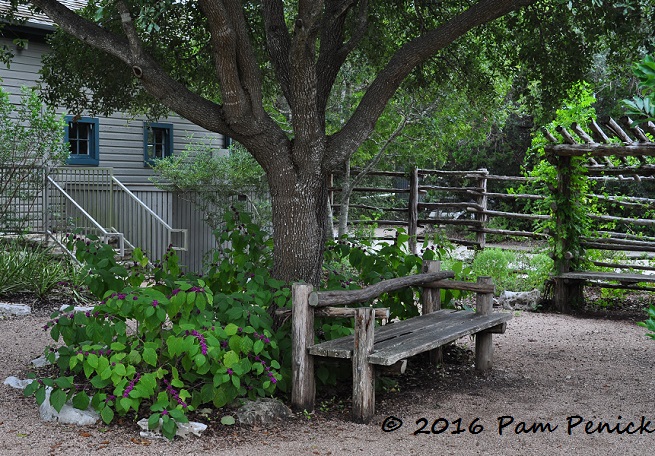 More American beautyberry backs a rustic bench under a shade tree.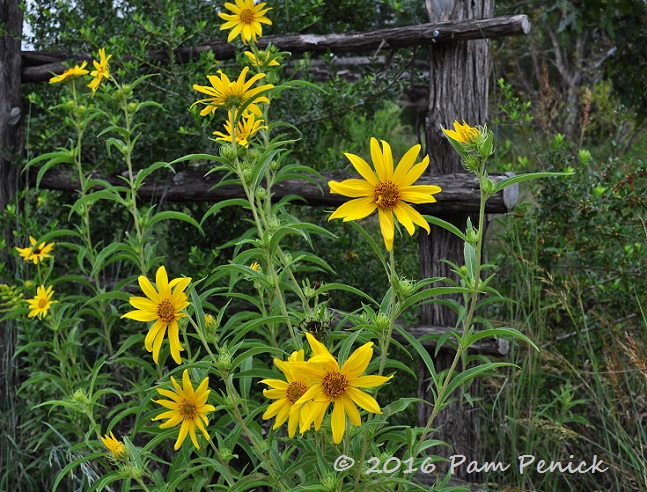 In the butterfly garden, tall daisies (or sunflowers?) were providing their own rays of sunshine on this cloudy day.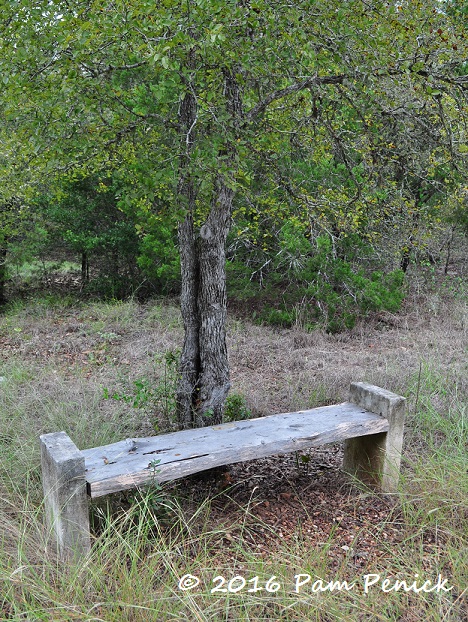 A woodland path leads to the family garden, and I set off in that direction…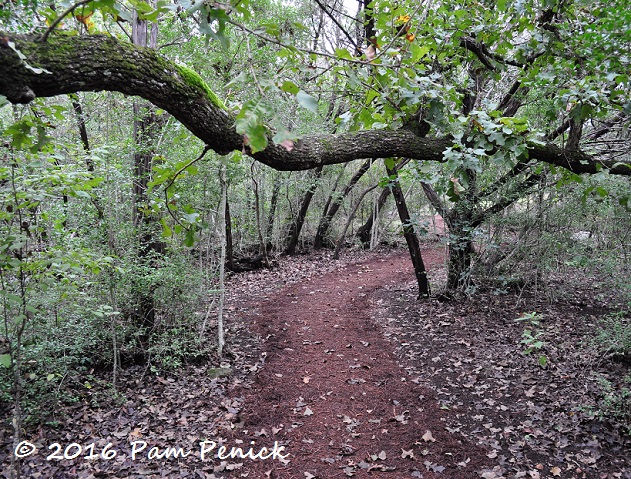 …where for now I leave you to ramble under the trees.
By the way, I'll be at the Wildflower Center's member's day Fall Plant Sale on Friday, October 14. I'll be signing books from 1 to 3 pm in the Wild Ideas gift shop. Even if you're not a member, of course you can still come on out and see the gardens and stop in at Wild Ideas. I hope to see you there!
Up next: Part 2 of my visit to the Wildflower Center, with bees, butterflies, and other buggy critters enjoying the plants along with human visitors.
I welcome your comments; please scroll to the end of this post to leave one. If you're reading this in a subscription email, click here to visit Digging and find the comment box at the end of each post.
_______________________
Digging Deeper: News and Upcoming Events
South Texans, come see me at the 2nd annual Planta Nativa festival in McAllen, Texas, on Saturday, October 22. I'll be delivering the keynote talk, "Local Heroes: Designing with Native Plants for Water-Saving Gardens," that evening. Tickets are on sale at Quinta Mazatlan. I hope to see you there!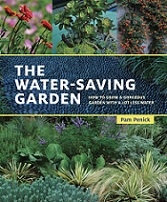 Do you review? Have you read my new book, The Water-Saving Garden? If you found it helpful or inspirational, please consider leaving a review — even just a sentence or two — on Amazon, Goodreads, or other sites. Online reviews are crucial in getting a book noticed. I really appreciate your help!
All material © 2006-2016 by Pam Penick for Digging. Unauthorized reproduction prohibited.
posted in
Agaves
,
Arbors
,
Berries
,
Botanic/Public Gardens
,
Grasses
,
Native plants
,
Paths
,
Ponds
,
Prairie/Meadow
,
Seating
,
Stock tanks
,
Texas natives
,
Trees
,
Vines
,
Walls
,
Water features
,
Wildflowers
,
Xeric plants
,
Yuccas