July 29th, 2016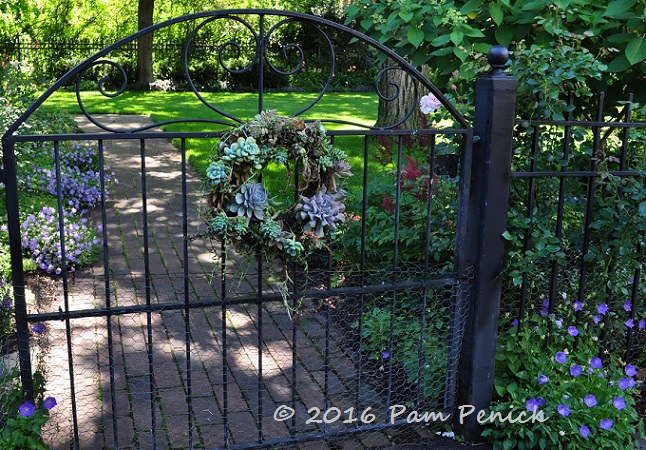 A lovely Tudor-style home on St. Paul's historic Summit Avenue, just down the block from the Minnesota Governor's Mansion, was a stop on day three of the Minneapolis Garden Bloggers Fling.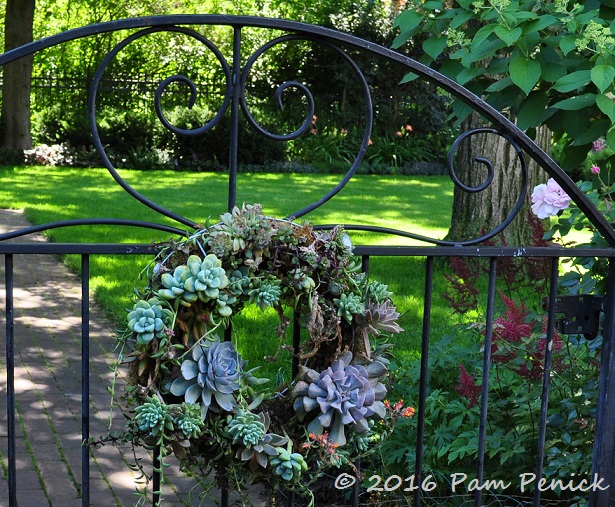 It's the home of gardening columnist Marge Hols, who welcomed us and immediately set us loose to explore at our own pace. I gravitated to the rear garden, entering through a wrought-iron gate adorned with a succulent wreath.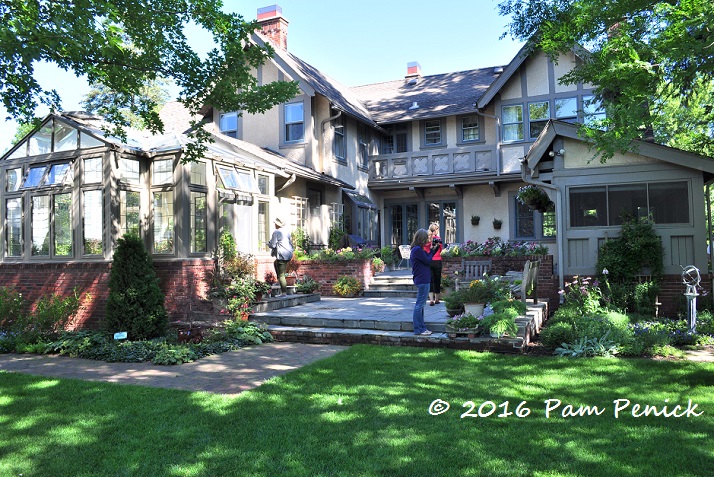 The back of the house is U-shaped with the addition of an elegant sun porch on the left and screened porch on the right, with a small patio filling the space between. To the right…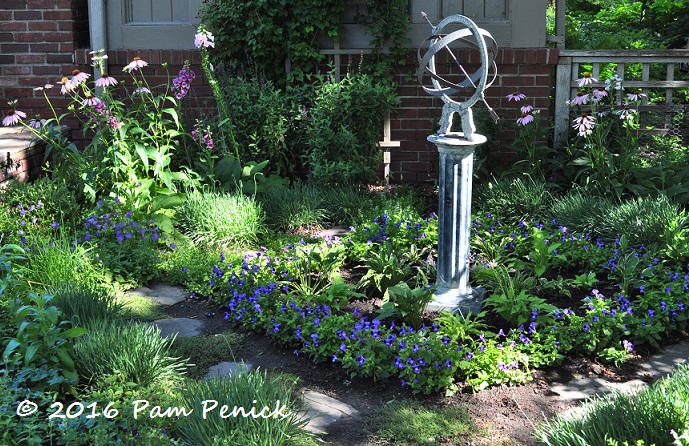 …an armillary anchors a small formal garden loosened up with prairie-native purple coneflower.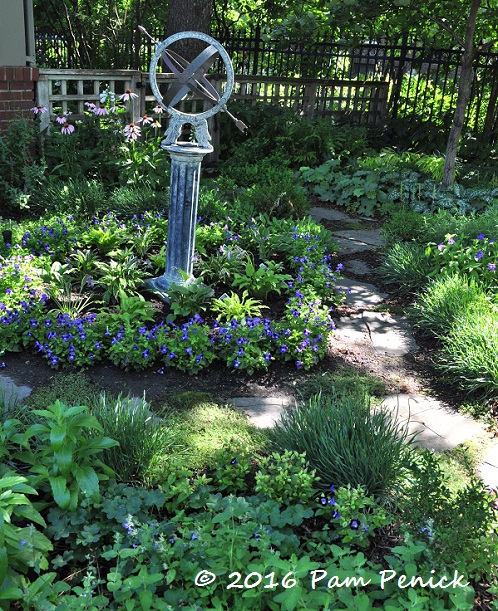 A flagstone path leads to a side garden…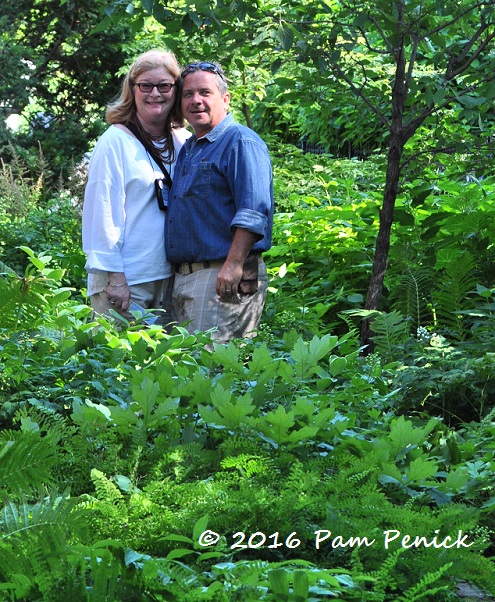 …that's naturalistic with ferns and other shade lovers. Peggy Anne Montgomery of American Beauties Native Plants and her husband, Dan Benarcik of Chanticleer (he's in charge of the Teacup Garden), make a cute couple.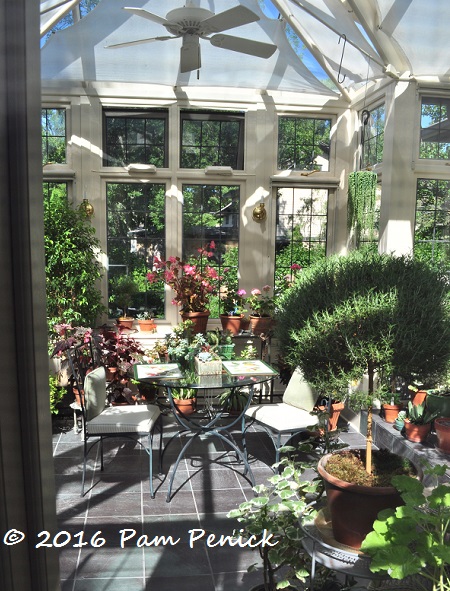 Of course I couldn't resist peeking into Marge's sun porch.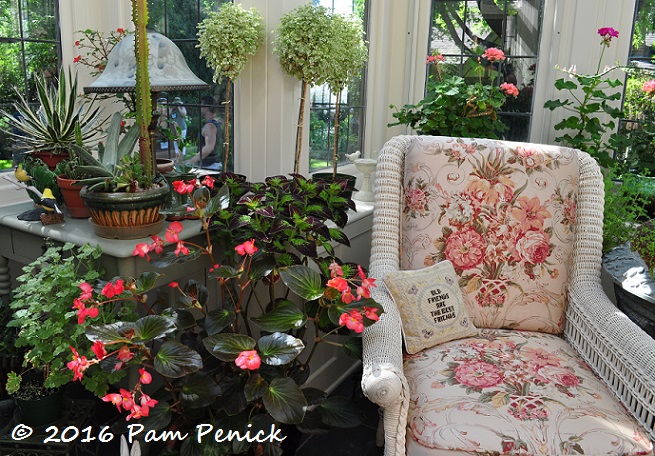 This room must be a garden-lover's lifeline during Minnesota's colder seasons.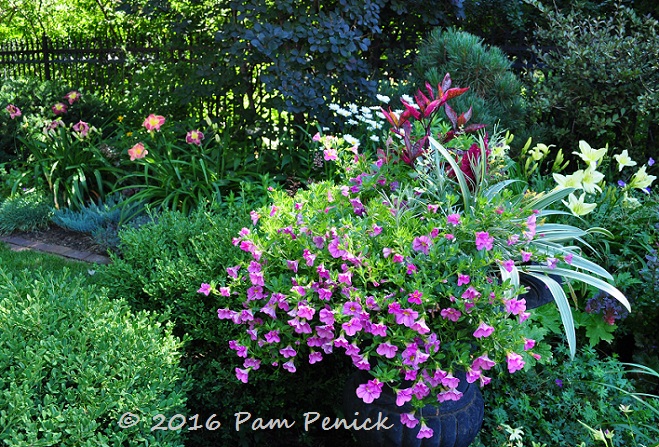 In the sunny rear corner of the lot, a colorful flower garden is lush with daylilies…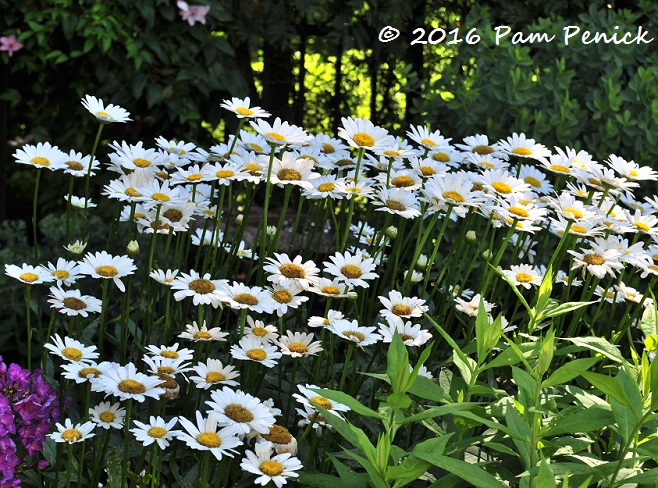 …daisies…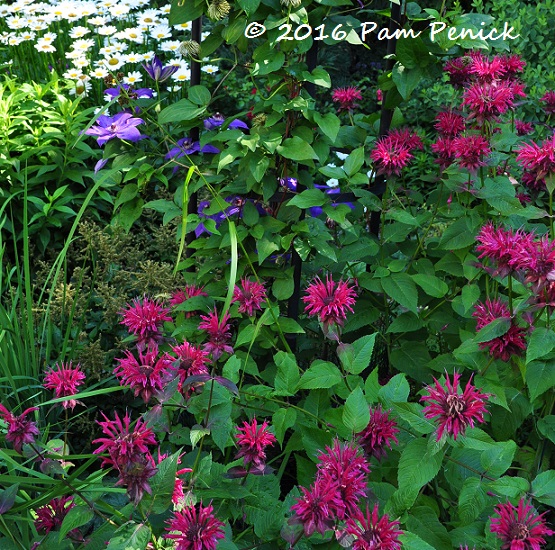 …bee balm and clematis.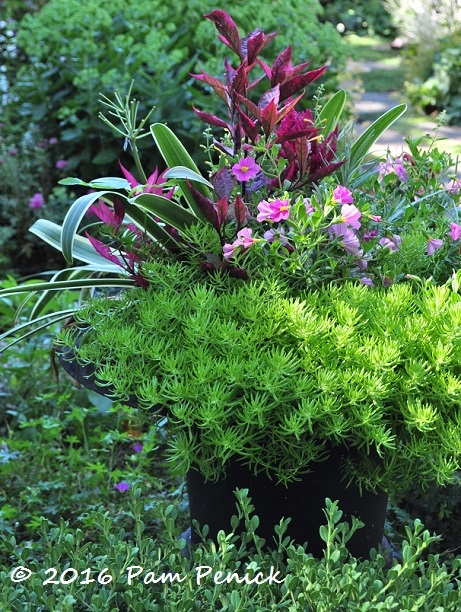 A pretty urn in the center of the garden makes a classic focal point.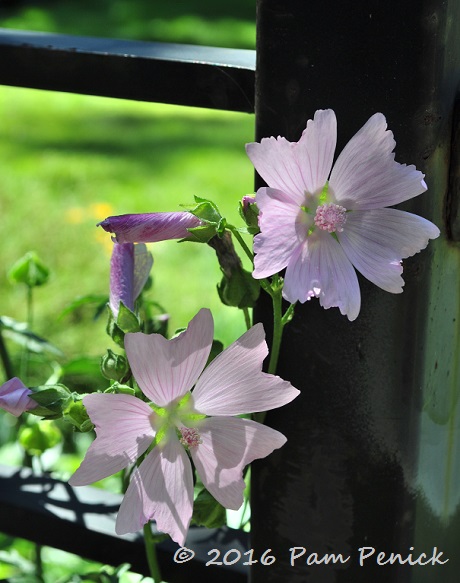 It's a charming space, and very liveable.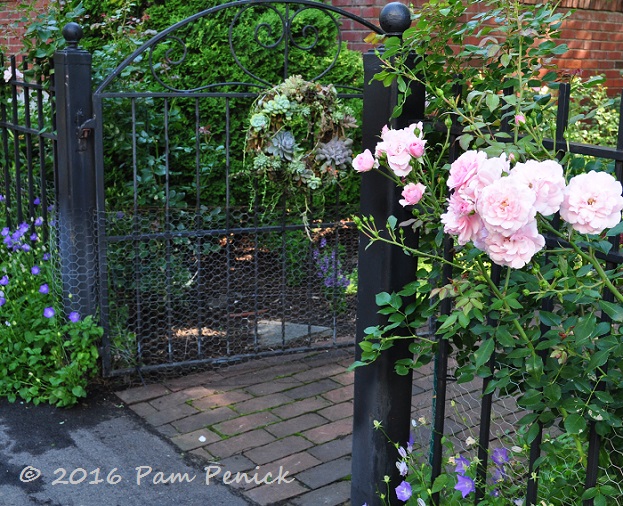 Thanks to Marge for sharing her lovely garden with us.
Up next: The formal Squire House Gardens in nearby Afton. For a look back at the grand conservatory and serene Japanese Garden at Como Park, click here.
I welcome your comments; please scroll to the end of this post to leave one. If you're reading this in a subscription email, click here to visit Digging and find the comment box at the end of each post.
_______________________
Digging Deeper: News and Upcoming Events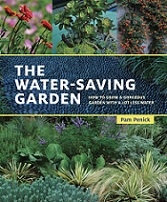 Do you review? Have you read my new book, The Water-Saving Garden? If you found it helpful or inspirational, please consider leaving a review — even just a sentence or two — on Amazon, Goodreads, or other sites. Online reviews are crucial in getting a book noticed. I really appreciate your help!
All material © 2006-2016 by Pam Penick for Digging. Unauthorized reproduction prohibited.
posted in
Conservatory
,
Containers
,
Daylily
,
Fences
,
Fling Minneapolis
,
Garden art
,
Garden tours 2016
,
Gates
,
Lawns
,
Paths
,
Patios & decks
,
Roses
,
Seating
,
Travel