December 10th, 2007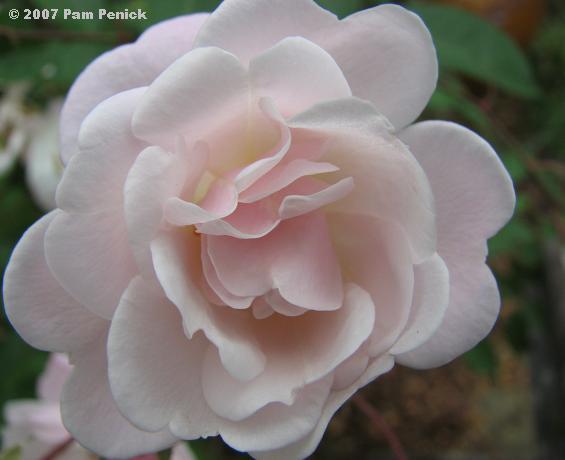 'Marie Pavie'
Here's a little pick-me-up for those reading Digging at work this Monday: a plethora of pink posies. Good alliteration, eh? Enjoy!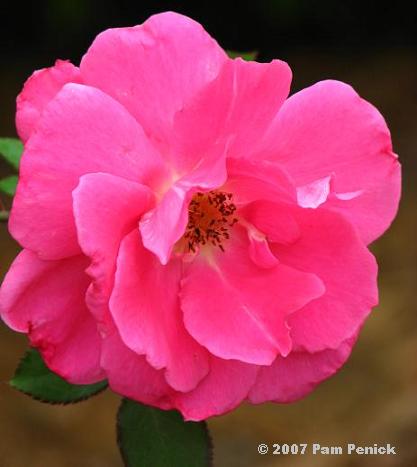 Tarty 'Carefree Beauty' is blazing away in the front garden. Where was she in October?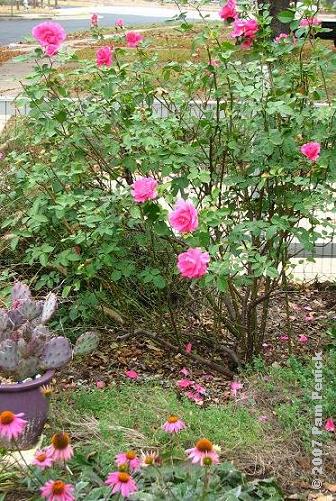 Saving it up for Christmastime, apparently.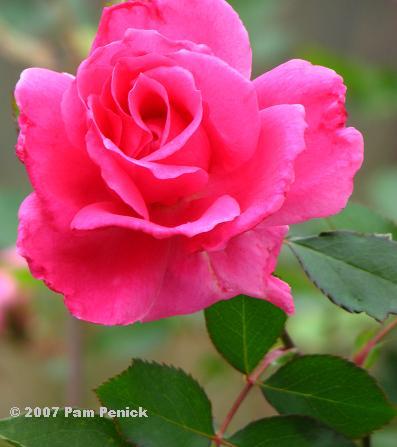 I'm dreaming of a pink Christmas . . . but if they don't last until then, I'm definitely enjoying them now.
All material © 2006-2007 by Pam Penick for Digging. Unauthorized reproduction prohibited.