July 11th, 2016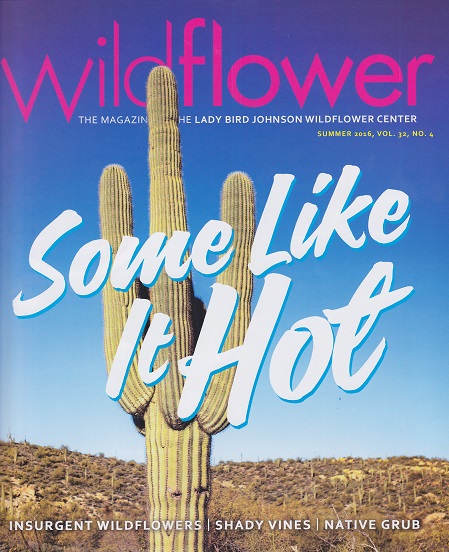 It's summer. It's Texas. And we all know it's only getting hotter. That's a line from an old radio ad, but truer words were never spoken. If you need shade in order to enjoy your yard at this time of year, how about giving a native vine a try? (Southern gardeners, do wait until planting time rolls around in October.)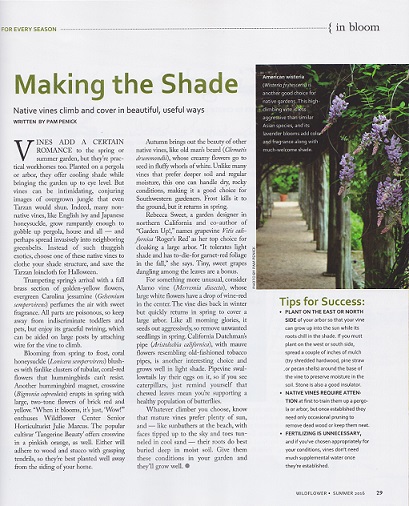 In the summer 2016 issue of Wildflower, the magazine of the Lady Bird Johnson Wildflower Center here in Austin, I'm writing about native vines for shade. My picks are focused on vines for the South and Southwest, but for a California perspective, I interviewed Bay Area designer and author Rebecca Sweet, who shared her favorite native vines for shade. Oh, and that's my photo of native wisteria (Wisteria frutescens) too.
I'll post a link when it's available. In the meantime, consider subscribing in order to get articles and beautiful photos about native plants, plus news about the Wildflower Center and native planting efforts across North America. All you have to do is join the Wildflower Center. Your membership also gets you reciprocal membership to many botanical gardens around the country, a perk that comes in handy if you travel.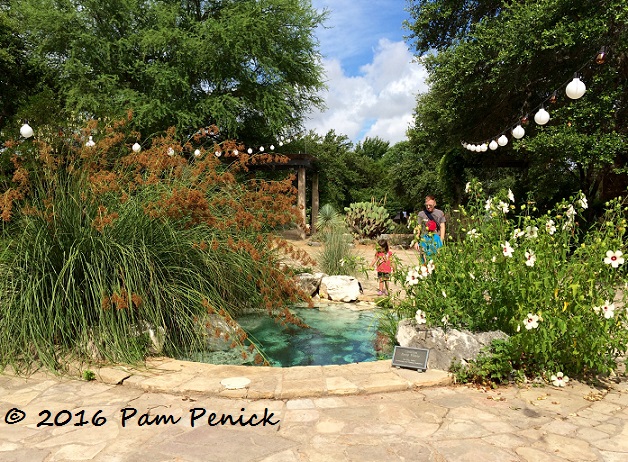 Speaking of the Wildflower Center, I dropped in for a quick visit a couple of weekends ago and enjoyed the gardens around the cafe. The grotto pond was looking terrific with a supersized Jamaican swamp sawgrass (Cladium mariscus ssp. jamaicense), a wetland sedge native to the Gulf Coast region, and a hibiscus (H. moscheutos) with flowers the size of salad plates.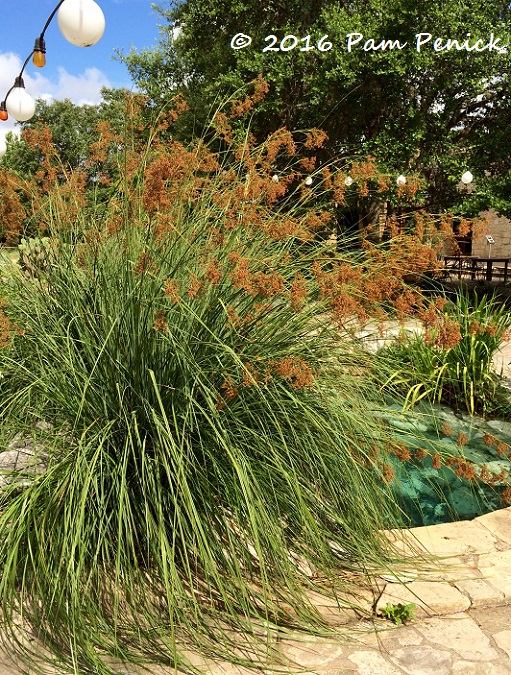 Jamaican swamp sawgrass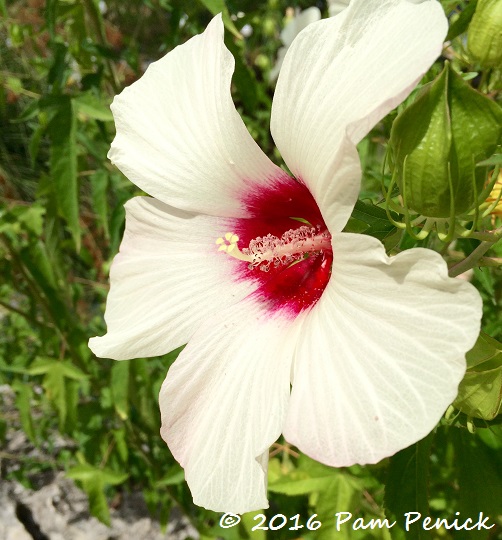 Hibiscus moscheutos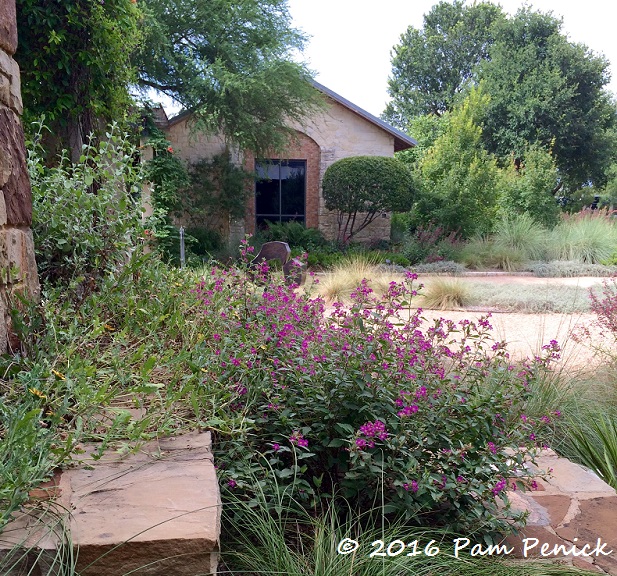 The view from the cafe windows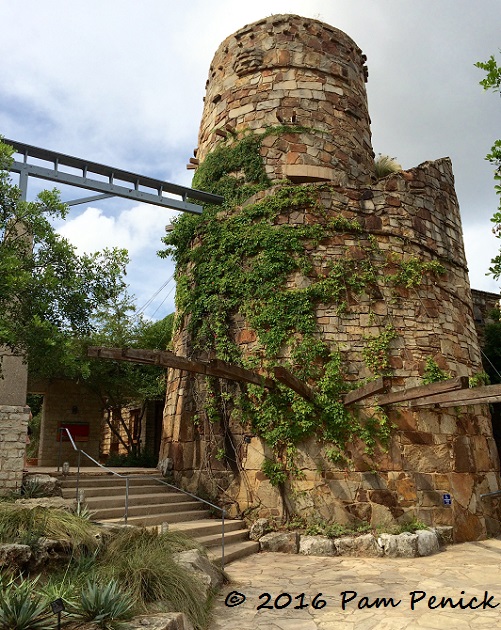 And the iconic cistern tower, which stores rainwater from the roofs. An interior stair segues halfway up to an exterior stair, which leads all the way to the top for a bird's-eye view.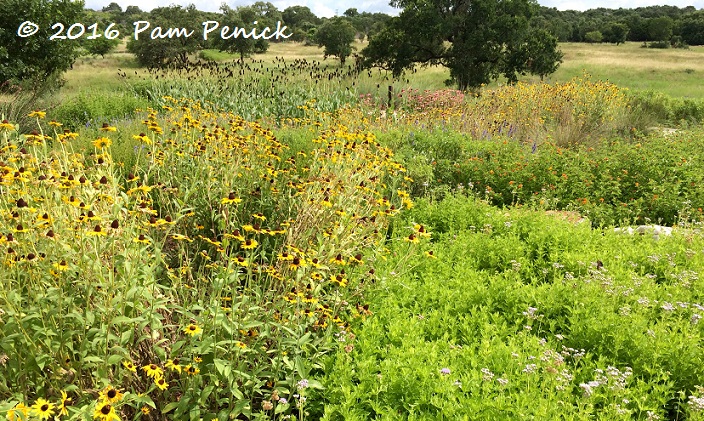 Coneflower and mistflower in the meadow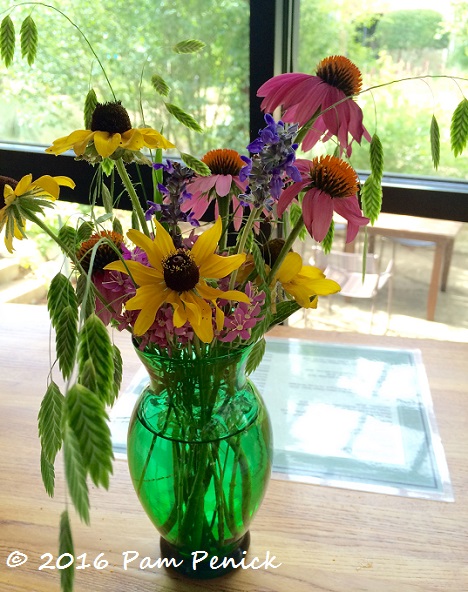 Bouquets of native flowers and grasses from the garden adorn the cafe tables, offering an up-close view of these beautiful plants that connect us to the natural landscape we inhabit.
I welcome your comments; please scroll to the end of this post to leave one. If you're reading this in a subscription email, click here to visit Digging and find the comment box at the end of each post.
_______________________
Digging Deeper: News and Upcoming Events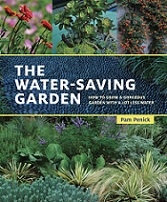 Do you review? Have you read my new book, The Water-Saving Garden? If you found it helpful or inspirational, please consider leaving a review — even just a sentence or two — on Amazon, Goodreads, or other sites. Online reviews are crucial in getting a book noticed. I really appreciate your help!
All material © 2006-2016 by Pam Penick for Digging. Unauthorized reproduction prohibited.