February 18th, 2016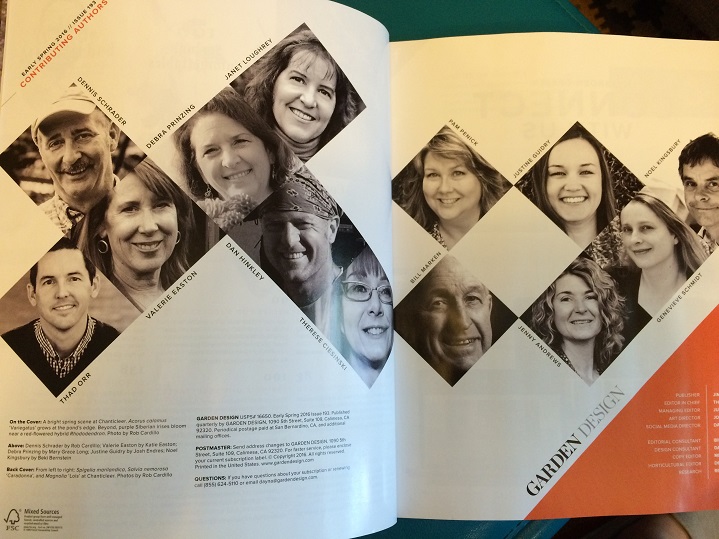 Look who's in Garden Design magazine this month (Early Spring 2016). Third diamond from the right — yep, that's me.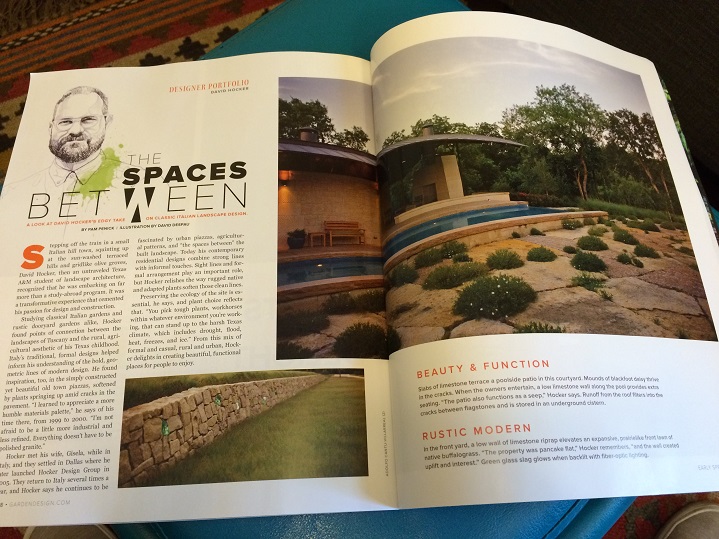 I'm excited to have an article in the revamped Garden Design, which is better than ever at 144 ad-free pages filled with eye-candy photos and inspiring articles on topics ranging from plant lust for eucomis, can't-miss container designs, gorgeous gates, expert perennial grower Roy Diblik, a bold xeric garden in Arizona's Sonoran Desert, and design lessons from magical Chanticleer.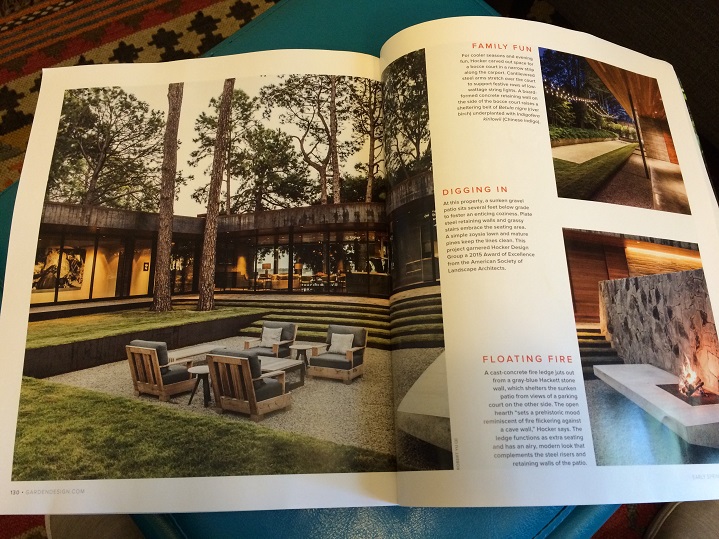 My own contribution, "The Spaces Between," is a profile of Dallas landscape architect David Hocker, with ten pages of design takeaways from his contemporary-style gardens.
While interviewing him for the article, I learned that he was strongly influenced by the formal lines of Italian gardens but also drawn to the softening of those lines by rugged, self-seeding plants. Designing for the variable and extreme Texas climate is one of his cornerstones. He also has a talent for creating eye-catching modern elements, like a low stone wall studded with green slag glass that's lit from behind at night.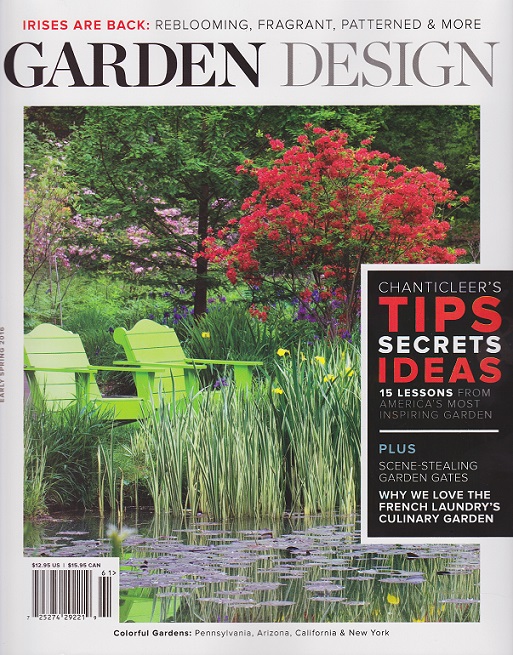 If you don't already subscribe to Garden Design, now's the time. While you're waiting for your first issue to arrive, be sure to check out Garden Design's excellent and continually updated website. You'll find gorgeous garden tours from all parts of the country, arranged by region (see my article "The Plant Man", about Peckerwood Garden), plus web-only articles like the one I wrote about placing art in the garden, illustrated with photos from beautiful Bedrock Gardens in New Hampshire.
As a side note, if you'd like to meet Garden Design's personable publisher, Jim Peterson, he's planning to be at the Garden Bloggers Fling in Minneapolis this summer. All garden bloggers are welcome, and registration is filling up fast, so don't delay in sending yours in.
_______________________
Upcoming Events and News
Join me for my kick-off garden talk for my new book, The Water-Saving Garden, on February 27, at 10 am, at The Natural Gardener nursery in southwest Austin. My talk is called "Hold the Hose! How to Make Your Garden Water Thrifty and Beautiful," and it's free to the public. Afterward I'll have books available for purchase and will be glad to autograph one for you! Dress for the weather, as the talk will be held in the big tent outside.
Look for me on Instagram as pamdigging. See you there!
All material © 2006-2016 by Pam Penick for Digging. Unauthorized reproduction prohibited.