February 5th, 2016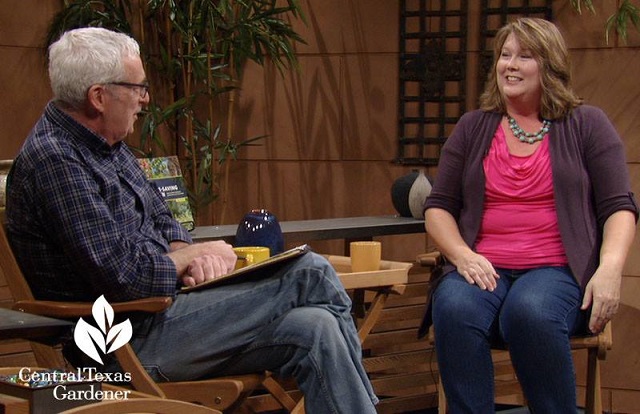 I'm on Central Texas Gardener this week! Huge thanks to producer Linda Lehmusvirta and host Tom Spencer for having me on to talk about my new book.
The show airs on KLRU, Austin's PBS station, this Saturday at noon and 4 pm and again on Sunday at 9 am. Central Texas Gardener also airs on PBS stations throughout the South and Southwest, so check your local programming. But no need to wait for my portion of this week's show, which you can watch right here!
_______________________
Upcoming Events and News
Look for me on Instagram as pamdigging. See you there!
Hold the Hose! Join me for my kick-off garden talk for my new book, The Water-Saving Garden, on February 27, at 10 am, at The Natural Gardener nursery in southwest Austin. My talk is called "Hold the Hose! How to Make Your Garden Water Thrifty and Beautiful," and it's free to the public. Afterward I'll have books available for purchase and will be glad to autograph one for you! Dress for the weather, as the talk will be held in the big tent outside.
Have you watched my zippy new book trailer?

All material © 2006-2016 by Pam Penick for Digging. Unauthorized reproduction prohibited.