January 31st, 2016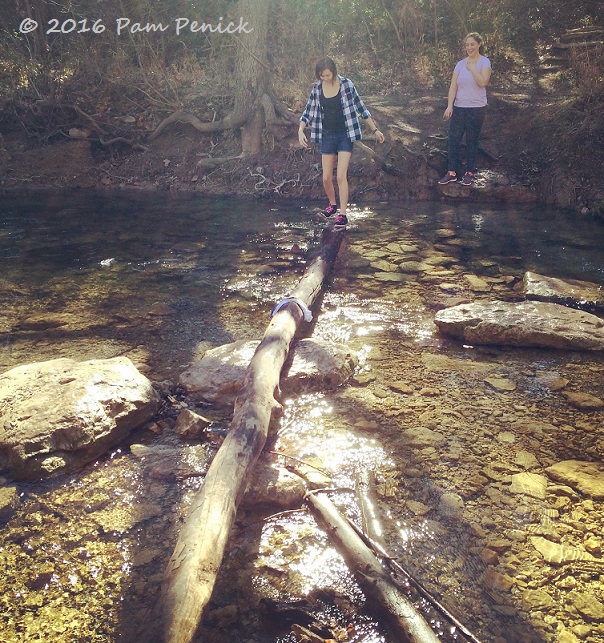 Winter days in the upper 70s must not be squandered, as every Austinite knows. The tiny parking lot at St. Edward's Park was overflowing yesterday morning, but the trails themselves were blissfully quiet, with only a few other hikers apparently willing to risk wet feet to cross Bull Creek and climb the steep bluff trail.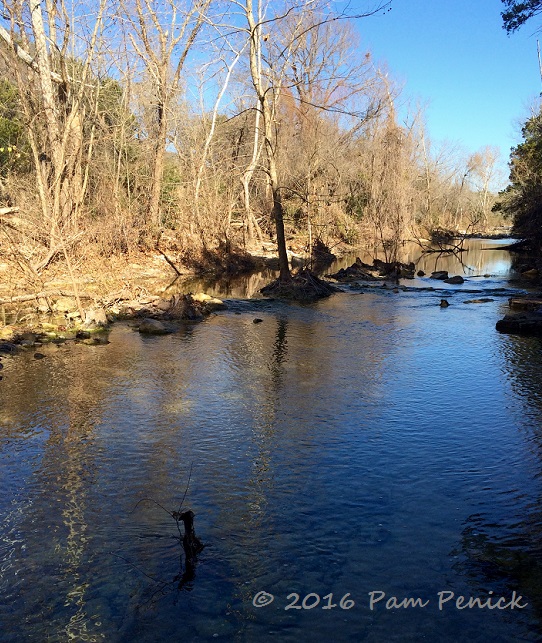 Bare branches give a chilly look, but it was shorts weather.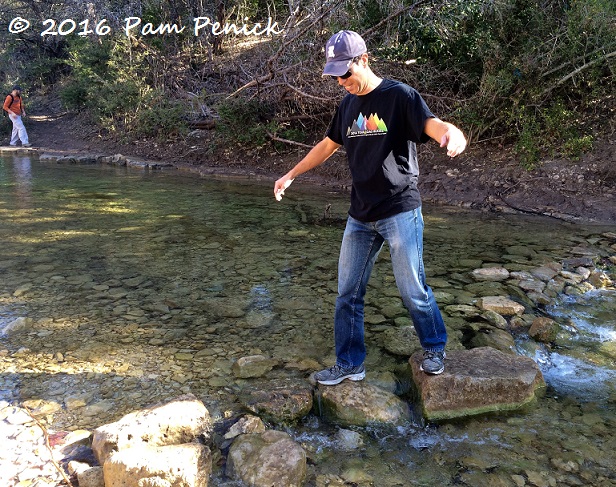 The crossing is different every time, as floods scour the creekbed at regular intervals. Tippy, slippery stepping stones offer passage across this section.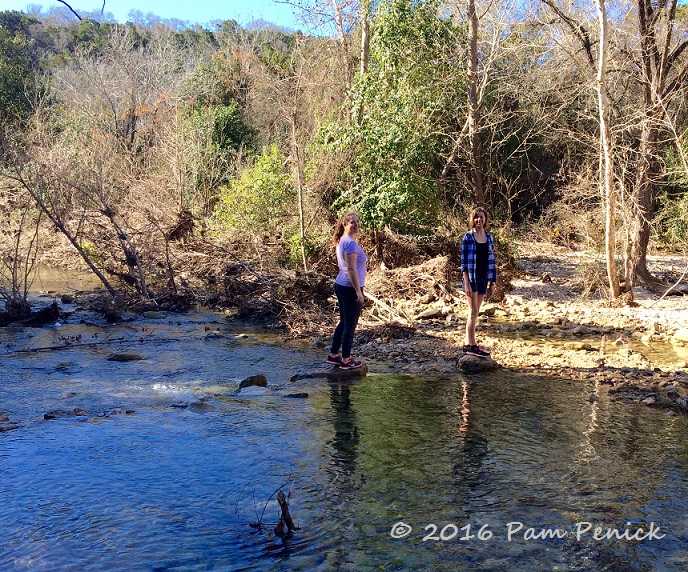 These two were like sure-footed mountain goats as they scampered across. My own crossing was more tentative but equally successful.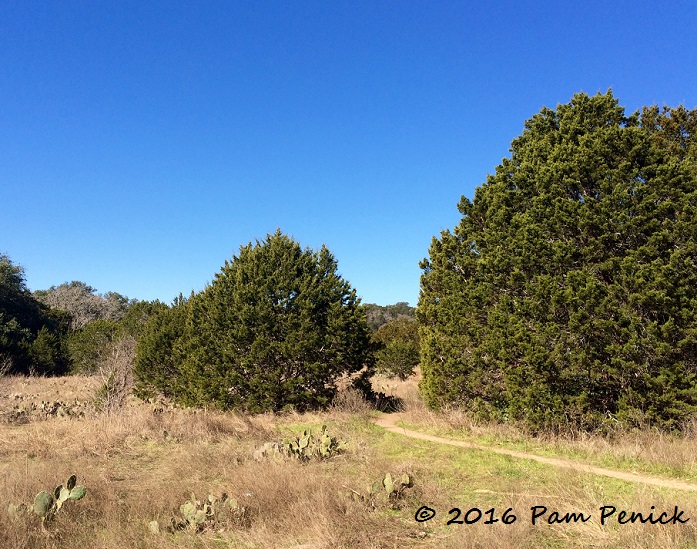 The savanna between the bluff and Spicewood Springs Road is flat and easy to stroll, with views of bleached grasses studded with prickly pears and emerald junipers against a blue, blue sky.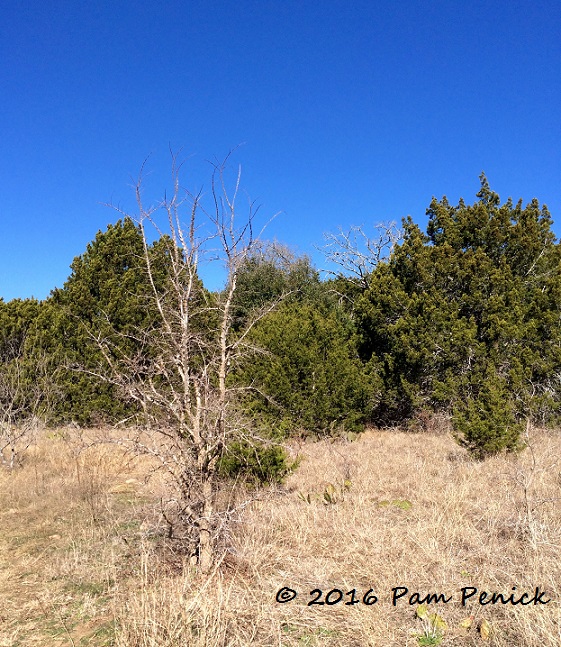 This is the eastern edge of the Hill Country.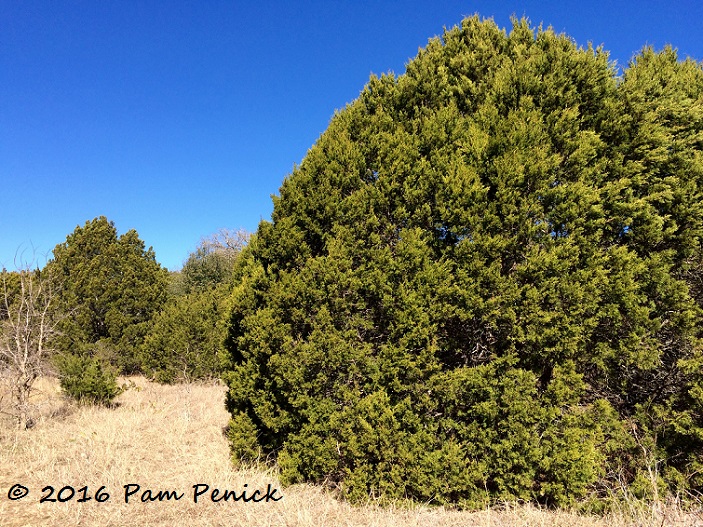 Get out there, Austin.
Upcoming Events and News
Look for me on Instagram as pamdigging. See you there!
Hold the Hose! Join me for my kick-off garden talk for my new book, The Water-Saving Garden, on February 27, at 10 am, at The Natural Gardener nursery in southwest Austin. My talk is called "Hold the Hose! How to Make Your Garden Water Thrifty and Beautiful," and it's free to the public. Afterward I'll have books available for purchase and will be glad to autograph one for you! Dress for the weather, as the talk will be held in the big tent outside.
All material © 2006-2016 by Pam Penick for Digging. Unauthorized reproduction prohibited.