December 10th, 2015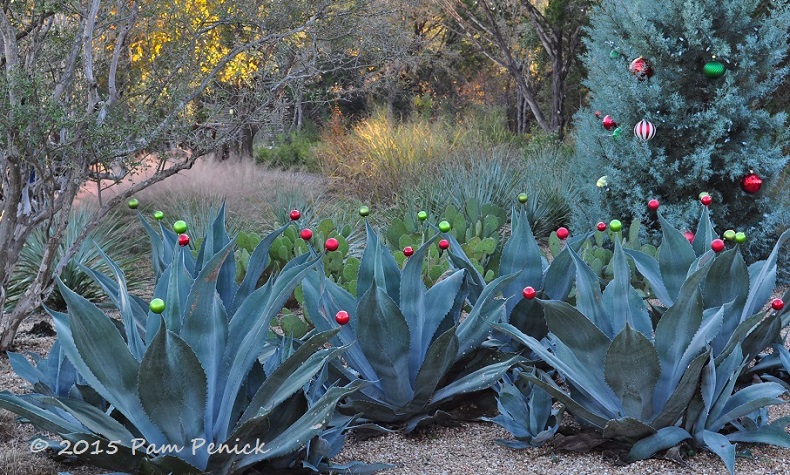 The weather has been so beautiful lately — Austin's payoff for making it through another summer. Last Sunday, the whole family joined me for an afternoon stroll at the Lady Bird Johnson Wildflower Center, one of my very favorite places. Right now it's a mix of fall color and Christmas decorations, one of those quirks of Austin's cooler season, which compresses fall, winter, and spring between October and April.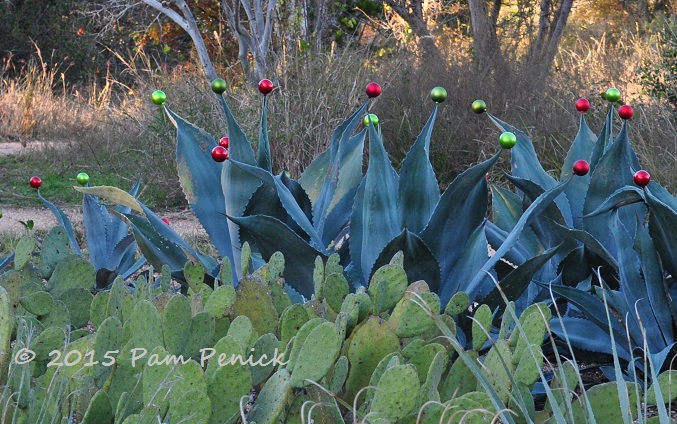 The garden is decked out for Luminations this Saturday and Sunday, a holiday tradition I highly recommend. (Here are my pics from last year.) This year the staff has upped their game, with red and green Christmas balls adorning the spiny arms of agaves in the Family Garden.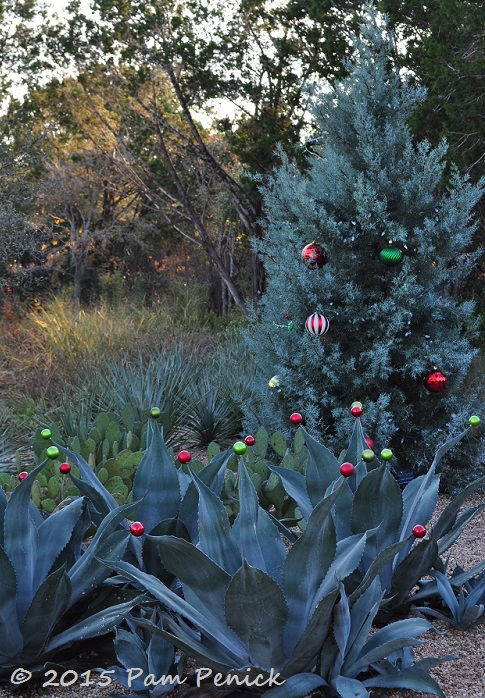 Arizona cypresses, which last year glowed with simple white lights, this year sport colorful Christmas balls too, for daytime and nighttime enjoyment.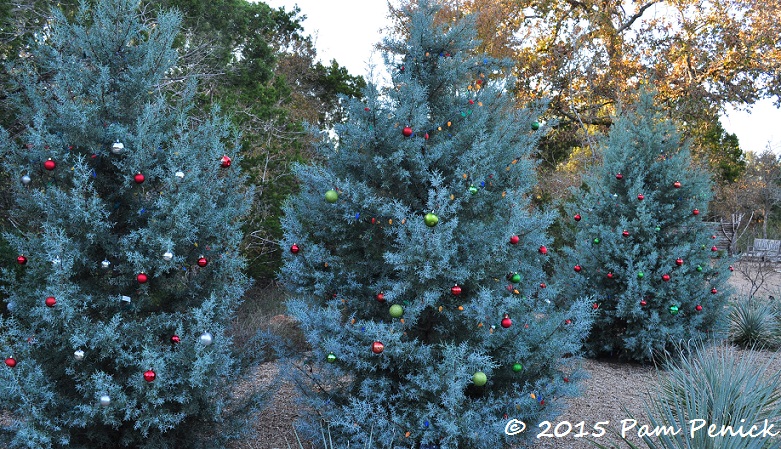 Arizona cypress (Cupressus arizonica) makes a perfect outdoor Christmas tree, complete with fir-like fragrance.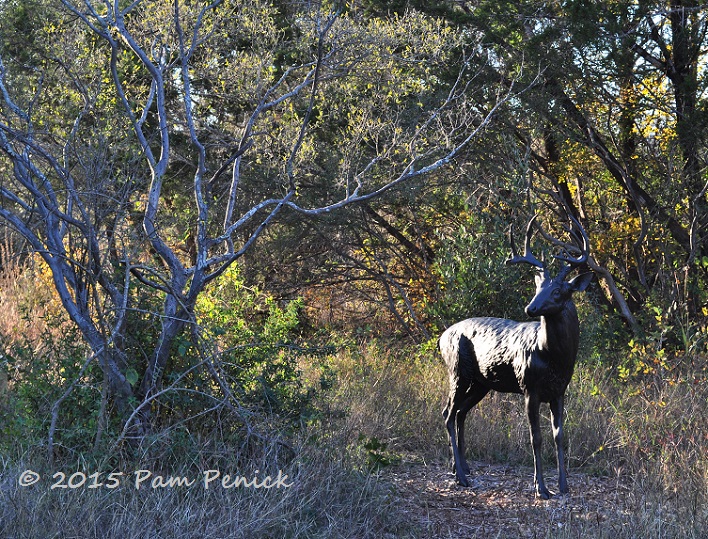 Nearby, a gray-trunked Texas persimmon (Diospyros texana) seems to shelter a handsome buck, one of the many bronze animal sculptures placed throughout the Family Garden, by sculptor David C. Iles.

A spiral wall for kids to play on, tiled with numbers in the Fibonacci sequence, always catches my eye.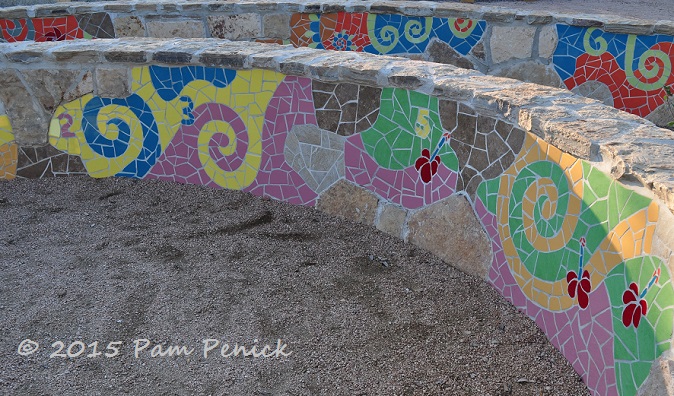 The flowers depicted in this section are Turk's cap (Malvaviscus arboreus var. drummondii), one of several plants with spiraling features planted nearby.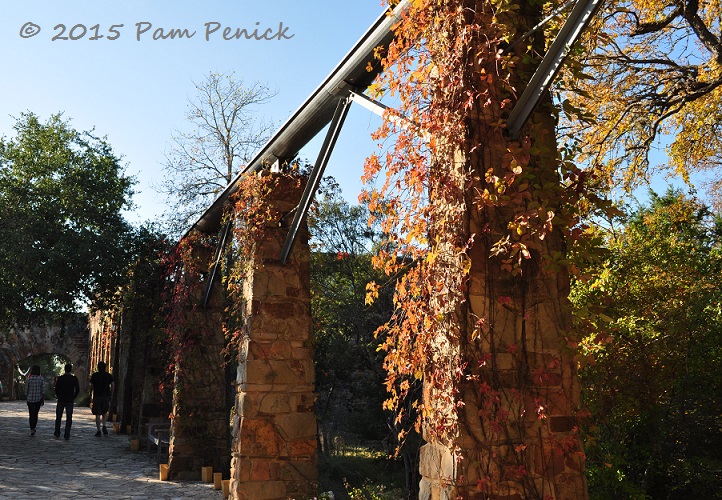 Here's some of that fall color I mentioned: Virginia creeper (Parthenocissus quinquefolia) turning orangey red on the aqueduct along the entry walk.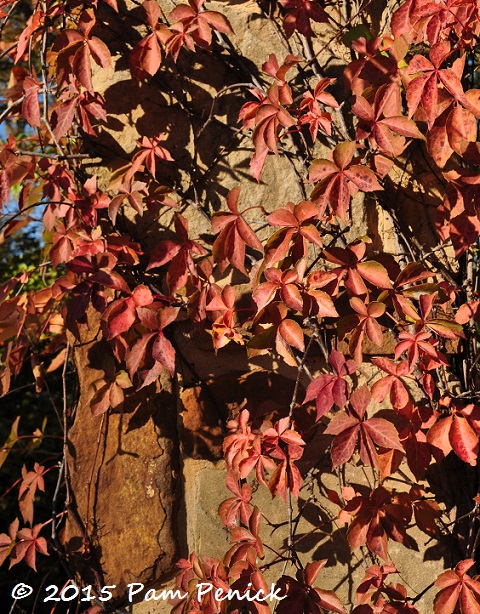 It harmonizes nicely with the warm stone of the pillars.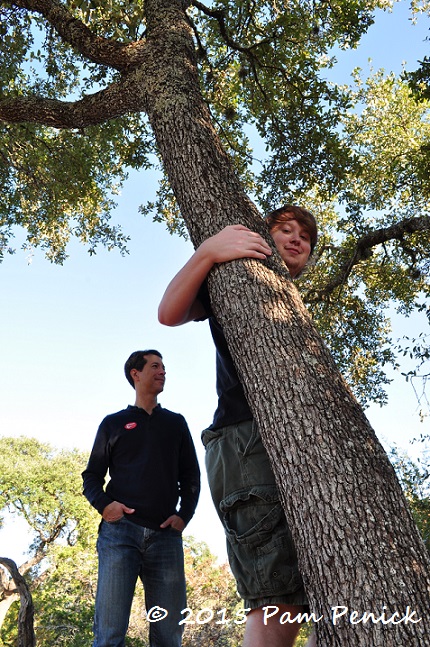 We walked all the way out along the Texas Arboretum trail, a relatively new section of the gardens. My son goes tree-hugger with a live oak, as David, my husband, looks on.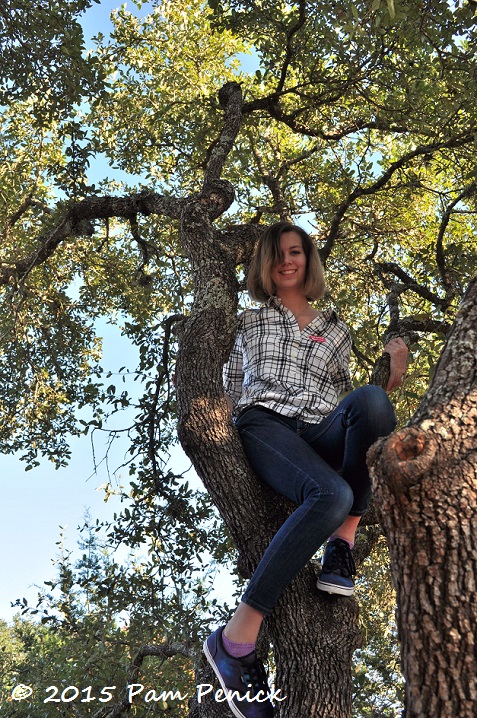 Daughter was perched in the low branches like a bird. In case you're wondering, we don't normally climb trees (or any other plant) at public gardens. But it seems to be encouraged with this particular tree, which at some point fell over while remaining rooted and alive. A well-kept mulched path leads to it and encircles it, inviting you to sit on its horizontal trunk and clamber up.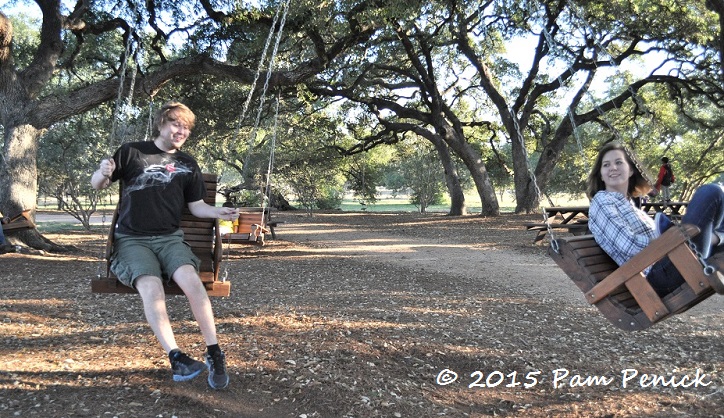 Nearby, my favorite part of the arboretum is even more tree-interactive. A picturesque glade of mighty live oaks is hung with an assortment of swings: swinging armchairs, swinging benches, board swings, spinning disc swings, and even a few child swings with safety bars.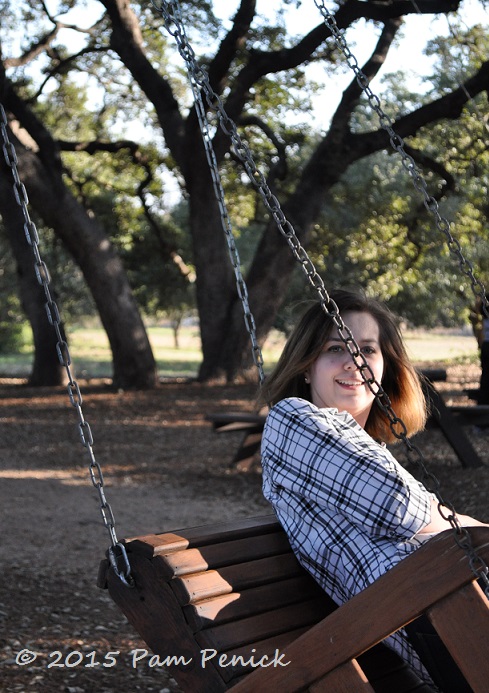 We tried them all out (except the baby swings), gliding and spinning and pushing for nearly an hour.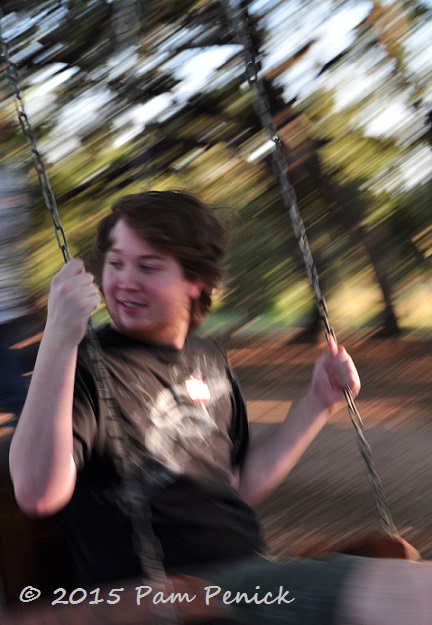 It was so much fun!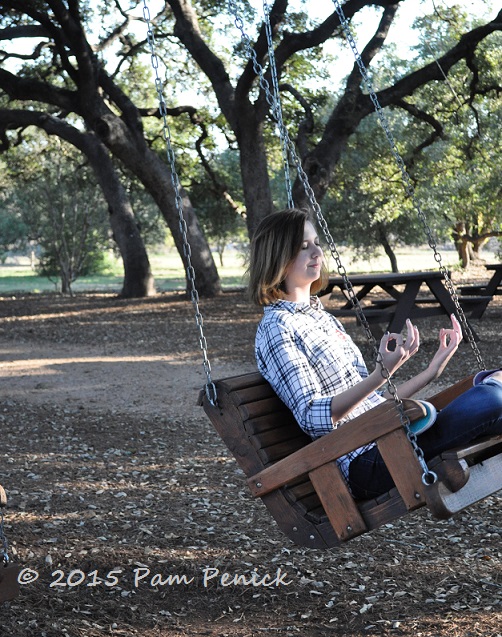 And even a little zen.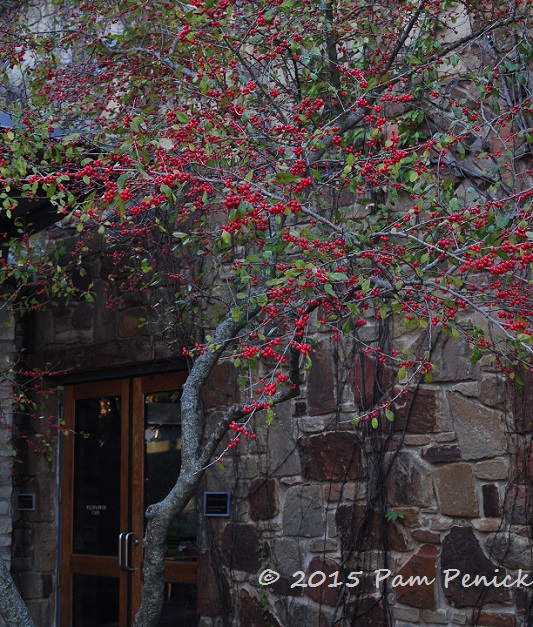 We climbed the big viewing tower before we left, and I stopped to admire this possumhaw (Ilex decidua) in full berry. When the leaves drop it'll be even more stunning.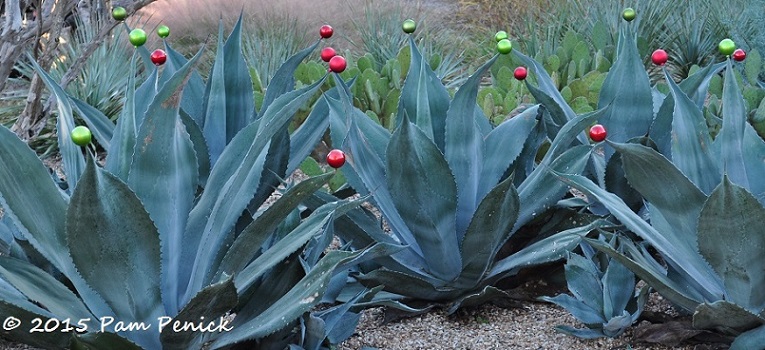 Here's one more picture of the festive agaves to remind you of Luminations this weekend. It's a fun holiday activity for the whole family. Go early to see the gardens before it gets completely dark, or go later to avoid the kiddie crowd. Either way, it'll give you a warm glow!
All material © 2006-2015 by Pam Penick for Digging. Unauthorized reproduction prohibited.