November 16th, 2015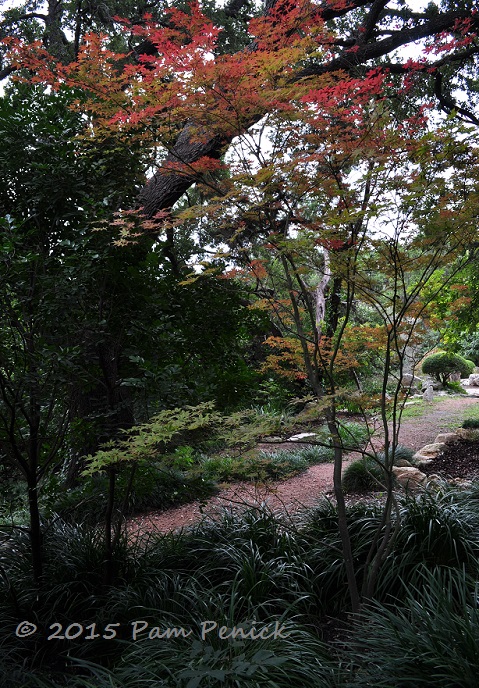 It's a little early for fall color, such as we get here in Austin. But this Japanese maple at Zilker Botanical Garden is getting a jump on the season.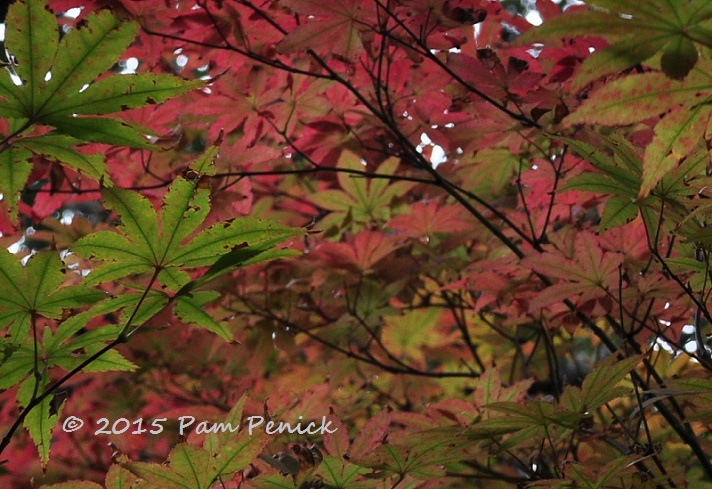 Red leaves mingle with green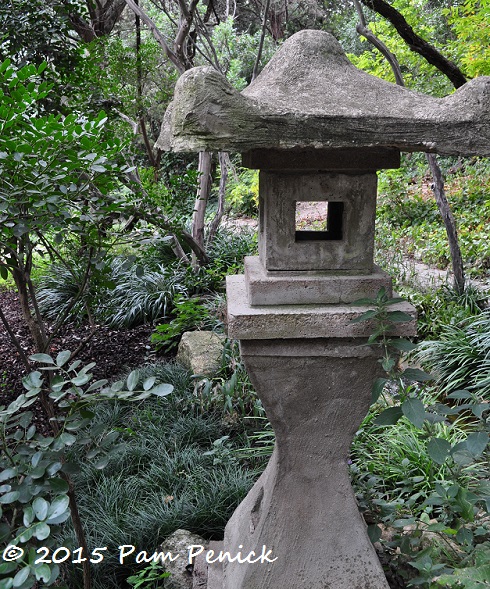 Shades of green still predominate in the Taniguchi Japanese Garden.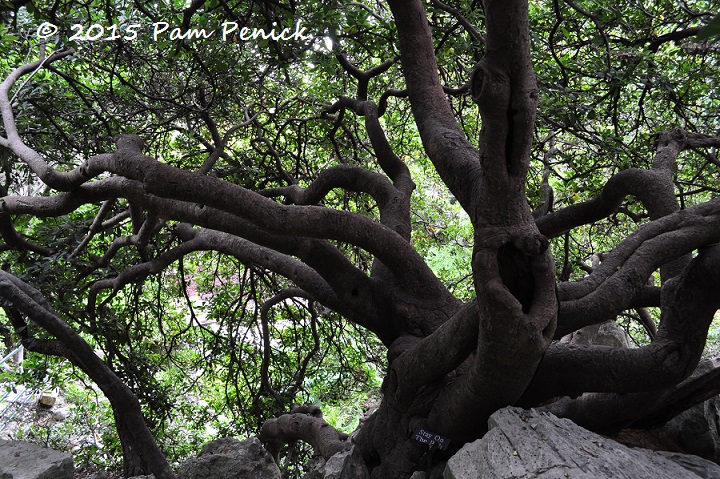 I've always liked this octopus-limbed pittosporum that clings to a cliff's edge. It must be really old.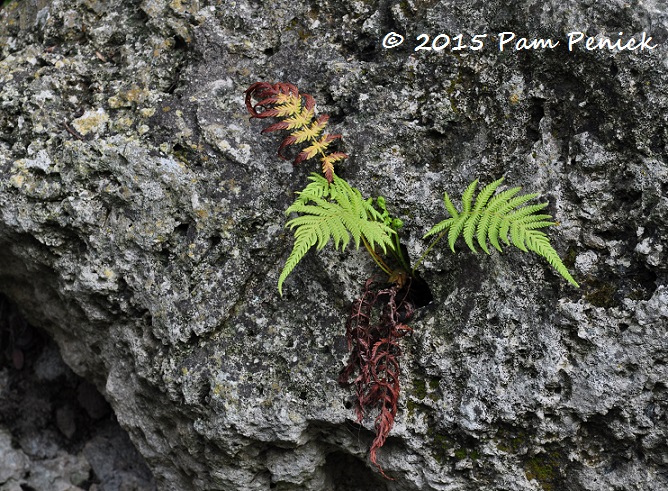 This tiny fern growing out of a hole in a rock has a tenacious power of its own, doesn't it?
This is my November post for Foliage Follow-Up. Fellow bloggers, what leafy loveliness is going on in your garden, or one you've visited, this month? Please join me in giving foliage its due on the day after Bloom Day. Leave a link to your post in a comment below. I really appreciate it if you'll also link to my post in your own — sharing link love! If you can't post so soon after Bloom Day, no worries. Just leave your link when you get to it. I look forward to seeing your foliage faves.
All material © 2006-2015 by Pam Penick for Digging. Unauthorized reproduction prohibited.