November 5th, 2015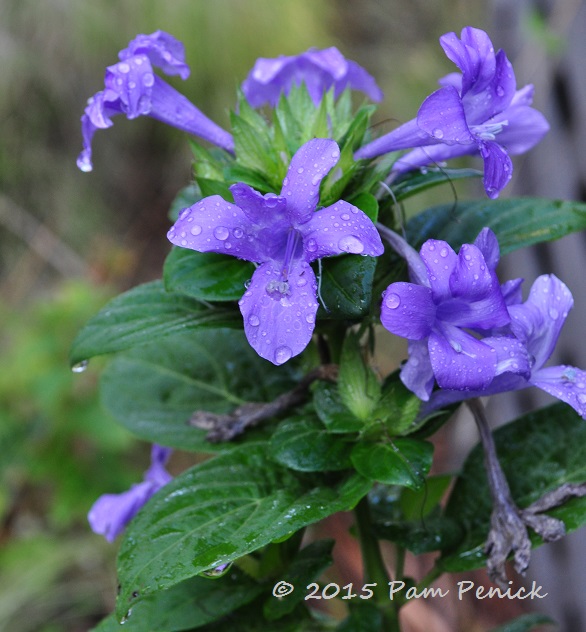 Autumn is a boom time for most Austin gardens, with a spring-like explosion of flowering perennials like salvia, lantana, mistflower, and native daisies. Add Philippine violet (Barleria cristata) to the mix, and enjoy weeks of tubular purple flowers clustered on upright stems of glossy, green leaves.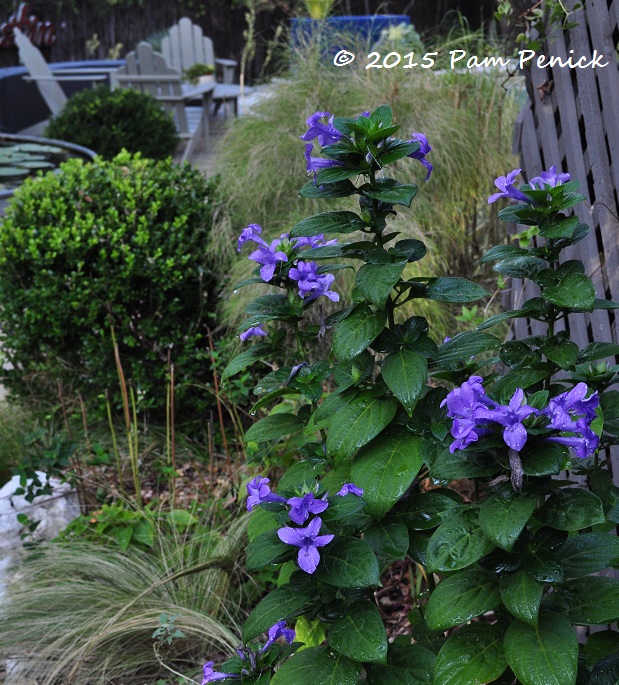 Native to southeast Asia — but neither a violet nor of Philippine origin, according to online sources — Philippine violet is root hardy here in Austin's zone 8b, meaning it dies back to the ground in winter but comes back in spring. It's one of those somewhat cold-tender plants that I'd wait to plant until late spring in order to give its roots a whole growing season to establish before winter. It appreciates morning sun or bright shade in my garden.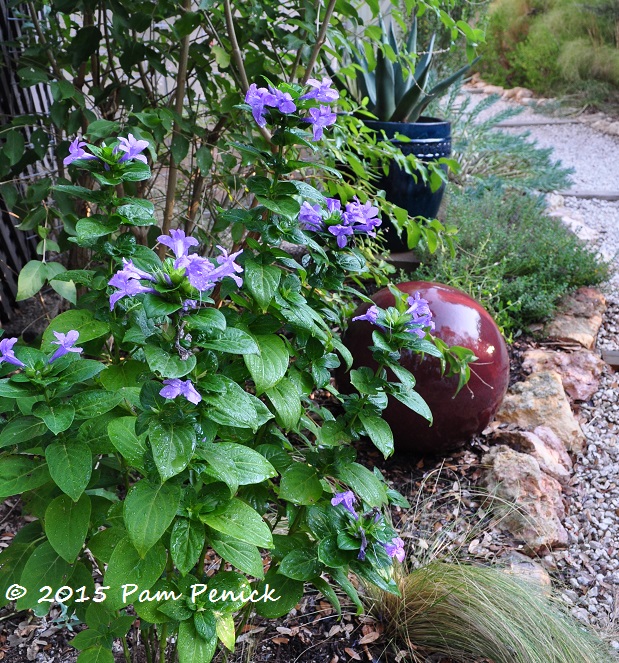 I've heard that deer find it tasty, so mine are planted in the fenced back garden. It grows 2 to 2-1/2 feet tall and about 1-1/2 feet wide, but I suspect it'd grow larger if given more water. Mine are watered once a week in summer.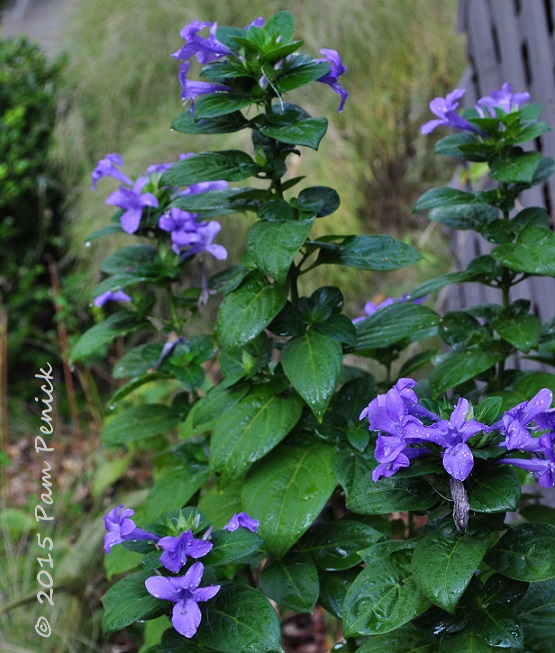 I resisted trying Philippine violet for a long time, thinking it too tropical (i.e., thirsty) for my garden. But now I look forward to its fall show and am impressed by its toughness and long bloom period — typically, from mid-October through mid-November. And those glossy green leaves are handsome all spring and summer, even when it's not in bloom.
So try Philippine violet, fellow mild-winter gardeners. I predict you'll flip for it.
Note: My Plant This posts are written primarily for gardeners in central Texas. The plants I recommend are ones I've grown myself and have direct experience with. I wish I could provide more information about how these plants might perform in other parts of the country, but gardening knowledge is local. Consider checking your local online gardening forums to see if a particular plant might work in your region.
All material © 2006-2015 by Pam Penick for Digging. Unauthorized reproduction prohibited.