October 17th, 2007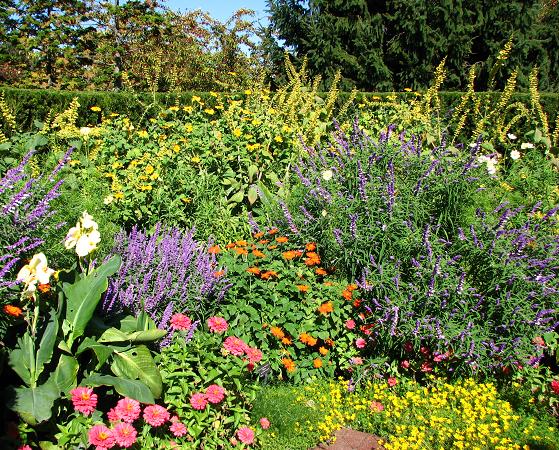 During last week's 6-hour visit to the Chicago Botanic Garden, we found ourselves rushing to get to Evening Island before we had to catch our train back to the city. So, after a nice lunch at the visitor's center, we walked briskly past the Model Railroad Garden and Native Plant Garden, took a quick detour through the Landscape Garden and Bulb Garden (both lovely), and were on the verge of hustling past the Circle Garden when its bright borders stopped me in my tracks.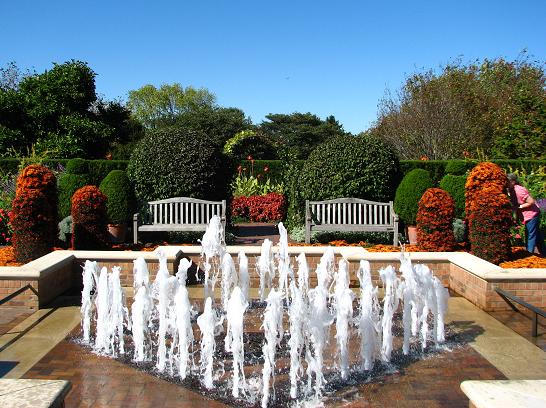 Up the steps, into the eye-poppingly colorful annual garden, I appraised the scene and saw a square fountain centering a square garden room. Smart-aleck that I am, I turned to an elderly woman seated on a bench and asked, "Is this the Circle Garden?"
"Yes," she replied.
"Then why is it square?" I deadpanned.
She laughed and explained that the border of the garden, hidden by hedges, is circular, but the interior is square. She'd seen this garden laid out from day one, she said, and was clearly enjoying herself on a warm bench in the sunshine, in a garden she'd been visiting for years.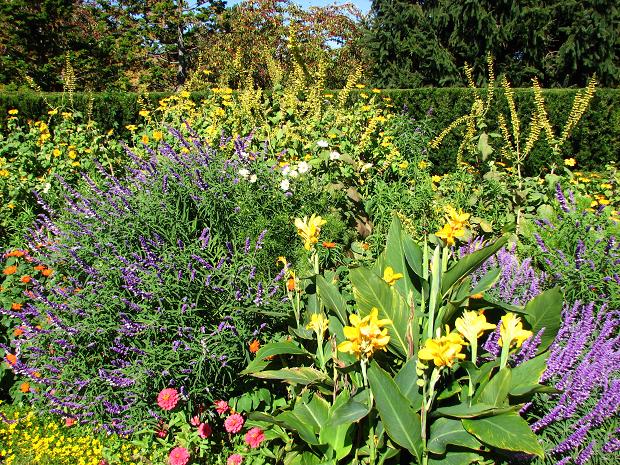 I can see why. I don't usually love annual displays, the long, low sweeps of unrelenting color and similar form frankly boring to me. But this annual garden mixes height and form as well as color, to gorgeous effect. Not to mention that many of the "annuals" are considered perennials here in Austin, like the cannas, salvias, and pennisetum grasses (are the grasses perennial in Chicago, I wonder?). Wouldn't a border like this one blow the socks off your neighbors, fellow Austinites?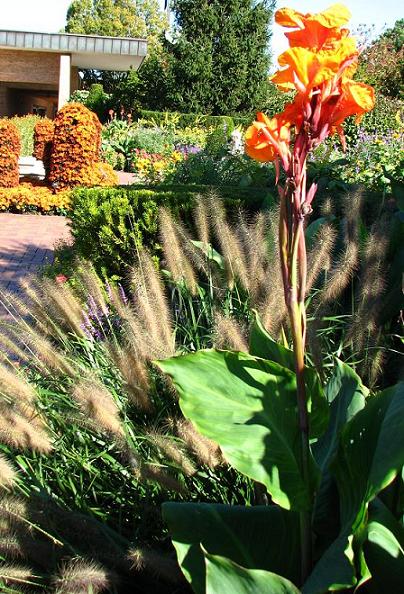 We were too rushed to see all of the Circle Garden, but I thought the inner section was fun and exciting. Except for those orange mum towers. I'm still not sure what to think about those.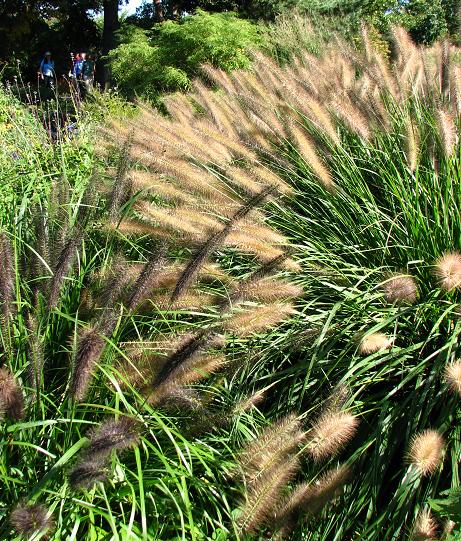 Toasty pennisetums play well against the oranges and yellows in this garden.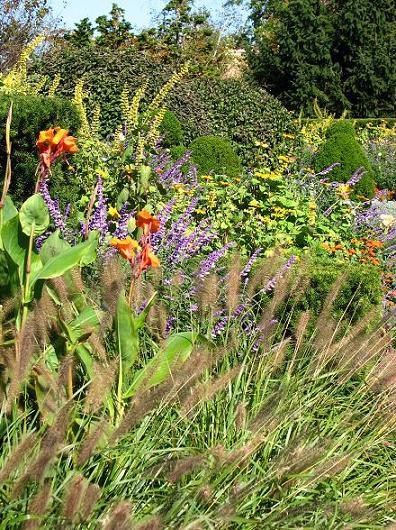 What are those tall, spiky, yellow flowers? Update: Annie ID'd them as Salvia madrensis 'Redneck Girl.' Thanks, Annie.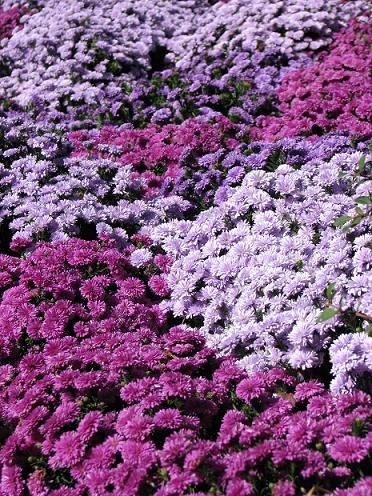 I spotted these asters in another part of the Botanic Garden, but I wanted to show them because asters were all over the place that week. Yes, I know, this is an unrelenting sweep of color and form, like I said of annuals, blah, blah, blah. But I like it anyway. Ahh, asters.
Next up, for fellow ornamental grass lovers, is Evening Island, our final garden of the day. If you missed the Japanese Garden and Bonsai Collection, click here.