October 11th, 2015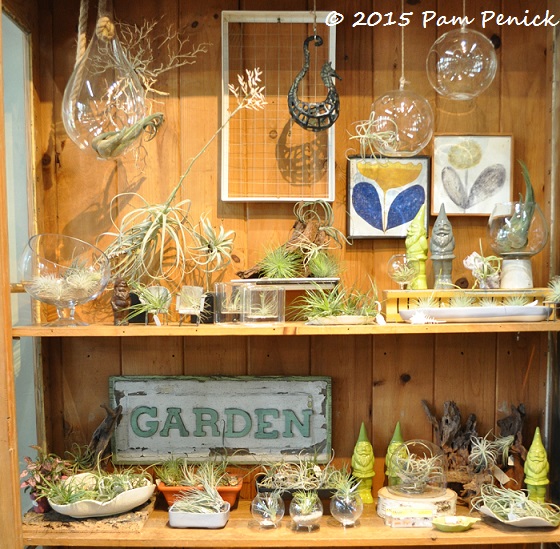 I first visited Potted, the stylishly playful Los Angeles garden shop co-owned by Mary Gray and Annette Gutierrez, two years ago, while passing through town on the way to Santa Barbara and Lotusland. Since that first visit, I've ordered from their online store and received gifts from it myself (my sister and I traded Potted gifts for a while), and I've made a nuisance of myself asking the owners to open a satellite store here in Austin.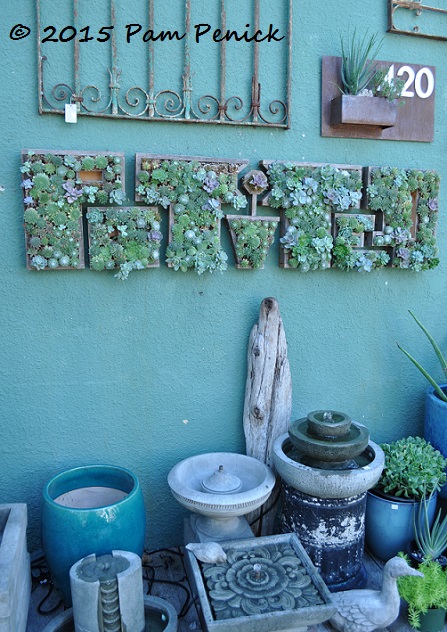 Last month, during a whirlwind of garden touring across L.A. — generously facilitated by Annette, who also invited us to visit her personal garden — my friend Diana and I popped into Potted for an all-too-brief shopping spree after grabbing lunch at a sandwich place across the street.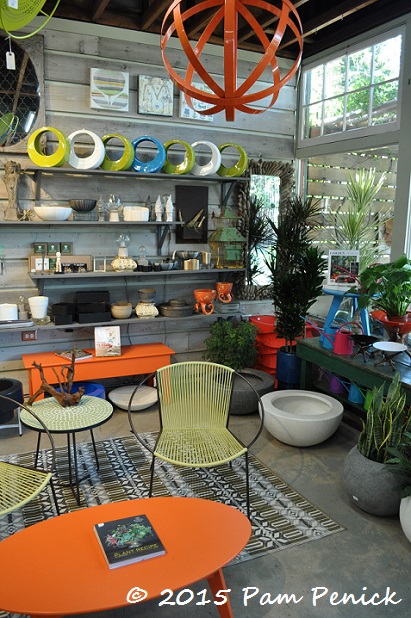 Potted is a garden shop for people who want to decorate their garden, porch, or patio with color, retro-contemporary style, and a sense of humor and delight. There's no ticky-tacky fairy stuff here, no painted metal animals trucked in by the ark-load from Mexico, no ceilings dripping with tinkling Woodstock wind chimes. There's not a drop of preciousness, and yet it's not pretentious either — not unless you consider squid-legged pots or colorful ceramic gnomes standing at attention pretentious.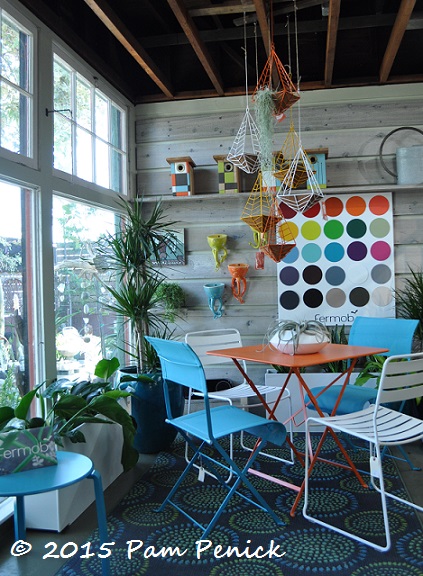 What it is is cool, colorful, and fun. And it's displayed beautifully, which I really think is half the appeal of any retail shop and so often overlooked in cluttered, dusty nursery/garden shop displays.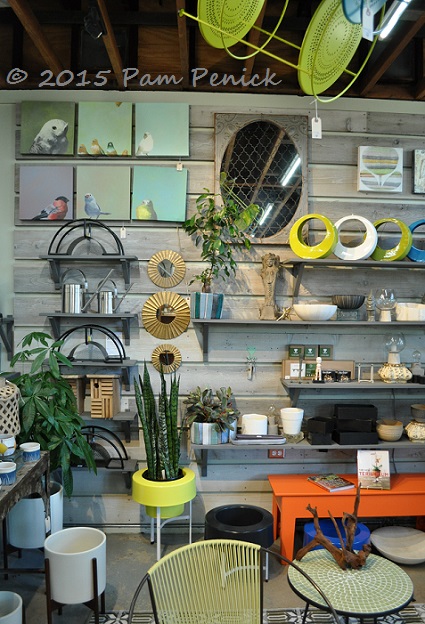 There's nothing here I wouldn't love to have in my home or garden, or that wouldn't fit into many a funky-hip Austin bungalow garden, contemporary patio garden, or urban loft. Which begs the question: why don't we have something like this in Austin? Portland has it with Digs Inside and Out. San Francisco with Flora Grubb Gardens. Dallas with Redenta's Garden. We're missing out, Austin.
Thinking of starting a fresh-modern boutique garden shop? My top picks for your sales line would include Fermob furniture, Loll seating, Pot Inc. Hover Dishes and other containers, Steel Life planters, Esther pottery, tentacle pots by artist Diana Moulds, Mike Cone pots, Rick van Dyke pottery, Moss Rocks!, Boxhill garden decor, and Potted's own Circle Pots, City Planters, Orbit Planters, and tile tables, if they'd allow it. Did I miss anything?
And no, I'm not interested in getting into retail myself. But I could be a new Austin garden shop's biggest fan!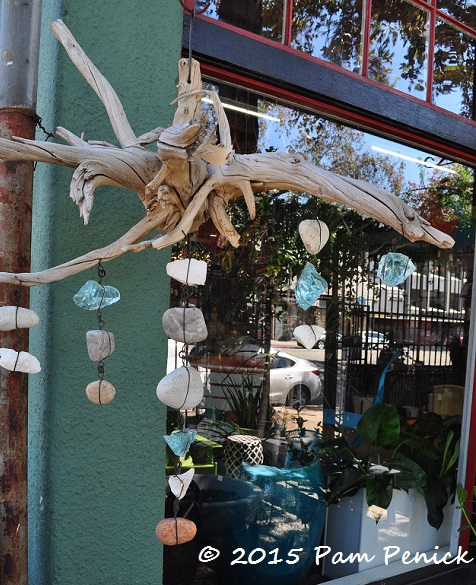 Until then, long-distance travel and the limited online selection at places like Potted will have to sustain me. Love ya, Potted!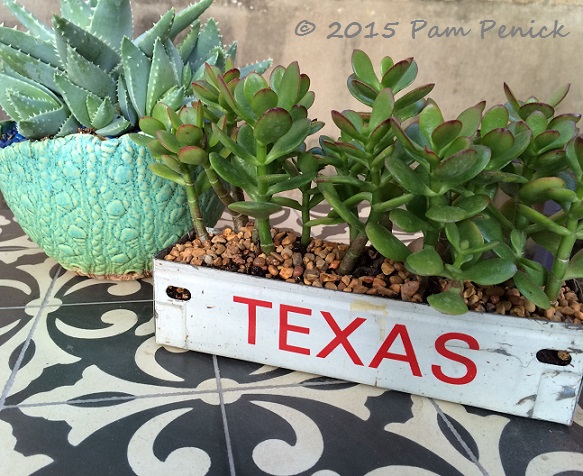 I bought several items while I was there, including this surprising find: a skinny box made from a Texas license plate, which I punched holes in and planted up when I got home. Texas style via L.A.
Up next: My Garden Writers Association garden tours begin, starting with the romantic-formal Conlon Garden in Pasadena. For a look back at Big Red Sun garden shop in Venice, click here.
All material © 2006-2015 by Pam Penick for Digging. Unauthorized reproduction prohibited.
posted in
Color
,
Containers
,
Decor
,
Fountains
,
Garden art
,
Nurseries & Shops
,
Seating
,
Signs
,
Succulents
,
Tillandsias
,
Travel