August 1st, 2009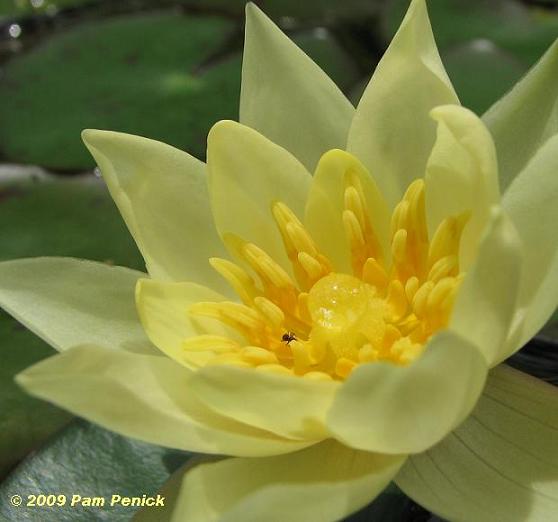 The floating flowers of 'Helvola' Nymphaea shine like pale yellow stars with buttery centers. A constellation of them have opened recently.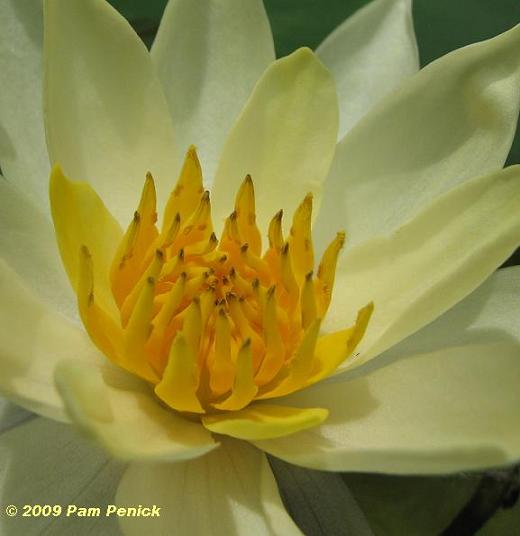 A hardy dwarf water lily, 'Helvola' is the perfect size for small container ponds.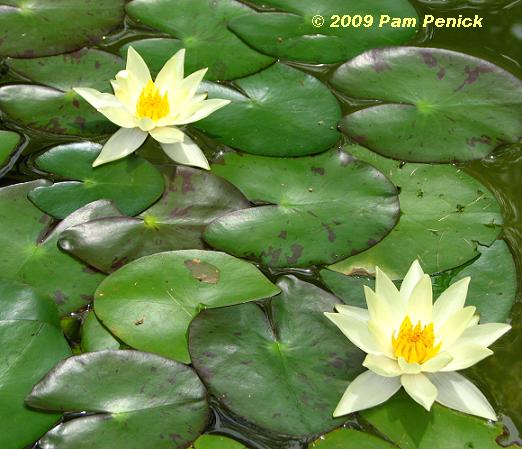 Its diminutive flowers are about 2 inches across, and the cloven leaves, dark-green mottled with purple, are about 2 to 3 inches in diameter.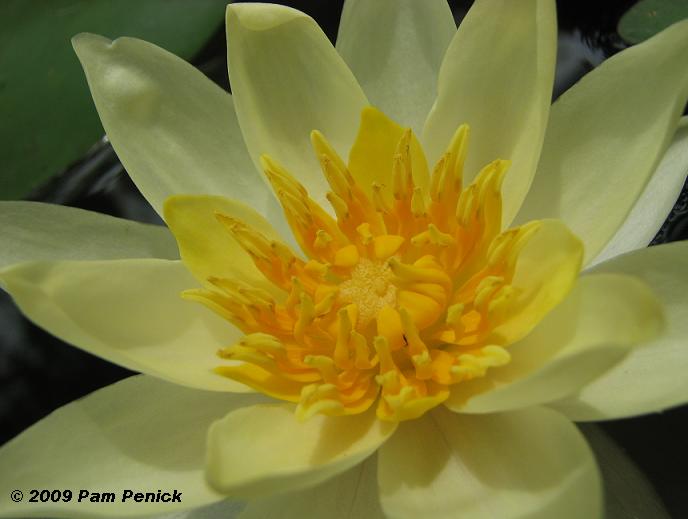 Like all water lilies, 'Helvola' prefers lots of sun, but it will bloom well in partial shade. The flowers open with the sun and close at dusk.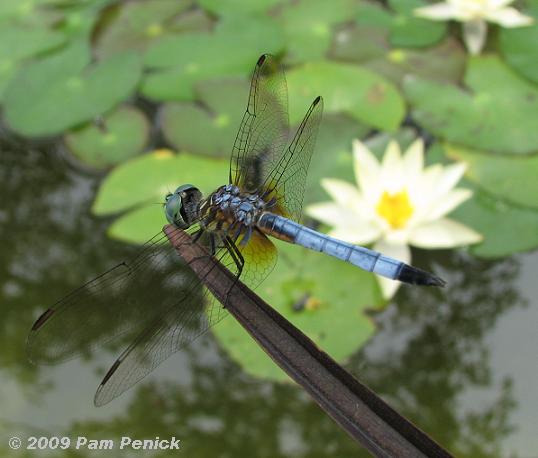 This beautiful blue dragonfly seemed to be admiring the flowers yesterday too.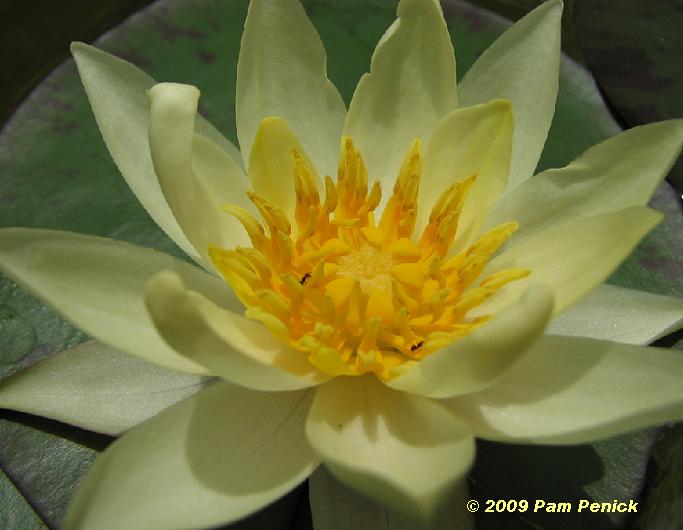 I like how this flower is centered over a haloing leaf. And look at how busily the ants are sipping nectar in its center. They industriously, and bravely, traverse the floating leaves to get to the star-like flowers.
I understand the attraction. I love 'Helvola' too.
Note: My Plant This posts are written primarily for gardeners in central Texas. The plants I recommend are ones I've grown myself and have direct experience with. I wish I could provide more information about how these plants might perform in other parts of the country, but gardening knowledge is local. Consider checking your local online gardening forums to see if a particular plant might work in your region.
All material © 2006-2009 by Pam Penick for Digging. Unauthorized reproduction prohibited.